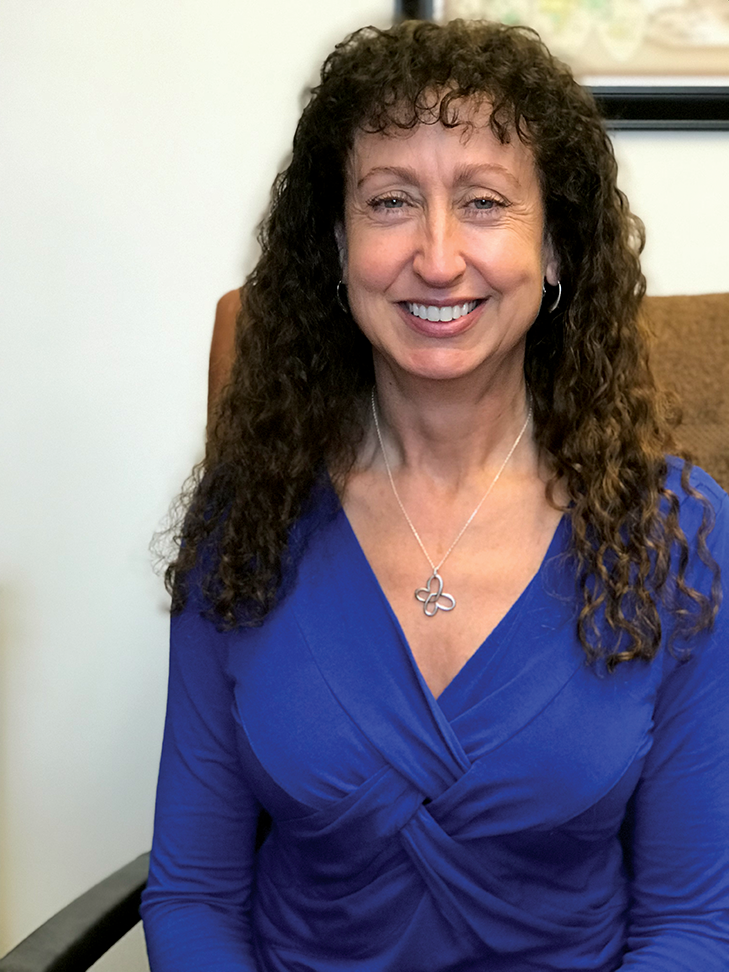 Lori Harris is an amazing woman. A true risk taker, whose day job as Alamo Heights Human Relations Manager fuels her love of exploring caves and scuba diving around the world.
Her career track took her from budding artist to law enforcement officer to HR manager. It was a professional journey that landed her in Schertz, Windcrest and, finally, Alamo Heights.
Harris was born in Wichita Falls, Texas, but she has no memory of her birthplace. The family stayed there for only six months after Harris was born. It was then on to Orleans, France; Apache, Oklahoma; and Honolulu, Hawaii. She has pleasant memories of Hawaii.
After 3 years in Hawaii, Harris' family bounced around to a number of other states, including Indiana, which turns out to be her favorite place to have lived. She loved being an "Army Brat."
Her dad, Barney Flowers, was in the Army. He served two tours in Vietnam and retired as a Master Sargent in 1977. He then entered law enforcement and was police chief for the City of Terrell Hills Police Department for 16 years, from 1982 until 1998.
Not knowing what she really wanted to do, Harris enrolled in San Antonio Community College after graduating from East Central High School in 1981. She first majored in art. "I thought I'd be an artist," she said. However, a career in art became less and less appealing the more she studied. As she thought about what she wanted to do career-wise, law enforcement was a magnet.
Her brother was a police officer, her dad was a police chief. She transferred from art to the SAC Law Enforcement Academy. After graduation in 1987, she began her first job as a patrol officer in Schertz.
She spent four years on the job in Schertz before transferring to Windcrest. There, Harris moved up through the ranks from patrol officer to chief, a job she held for four years.
During that time, she went to Southwest Texas State University (now Texas State University) to earn her Bachelor's degree in criminal justice. From there, Harris went on to Sam Houston State University, where she earned her master's degree in management and leadership in criminal justice.
In Windcrest, Harris also was an assistant city manager. In that capacity, she was human relations director for the city. "People often ask me how I moved from law enforcement to human relations," she said. "The fact is, even as a police chief a lot of what you do is HR." She discovered she enjoyed that work and figured it might be time to transition from law enforcement to human relations.
Coincidentally, the position of HR Manager opened up in Alamo Heights. She applied, and in February 2013, she moved into that job. She's been there ever since, overseeing all of the city's HR programs and personnel. When fully staffed, Alamo Heights employs 101 people.
"Much of what I learned in law enforcement is directly transferable to HR," Harris said, "especially the experience of working with people from all walks of life." She said she loves getting to know the employees and helping them maximize access to their benefits, including an employee assistance program.
The toughest part of her job is having to deal with terminations. "It has to be done, but I don't enjoy it, regardless of the reason for the termination," she said. "You know you are impacting someone's life."
When Harris is not at work, her passion is caving. She learned to love it from her husband, Michael Harris, after they married on October 15, 1994. She also embraces scuba diving, which she has done all over the world.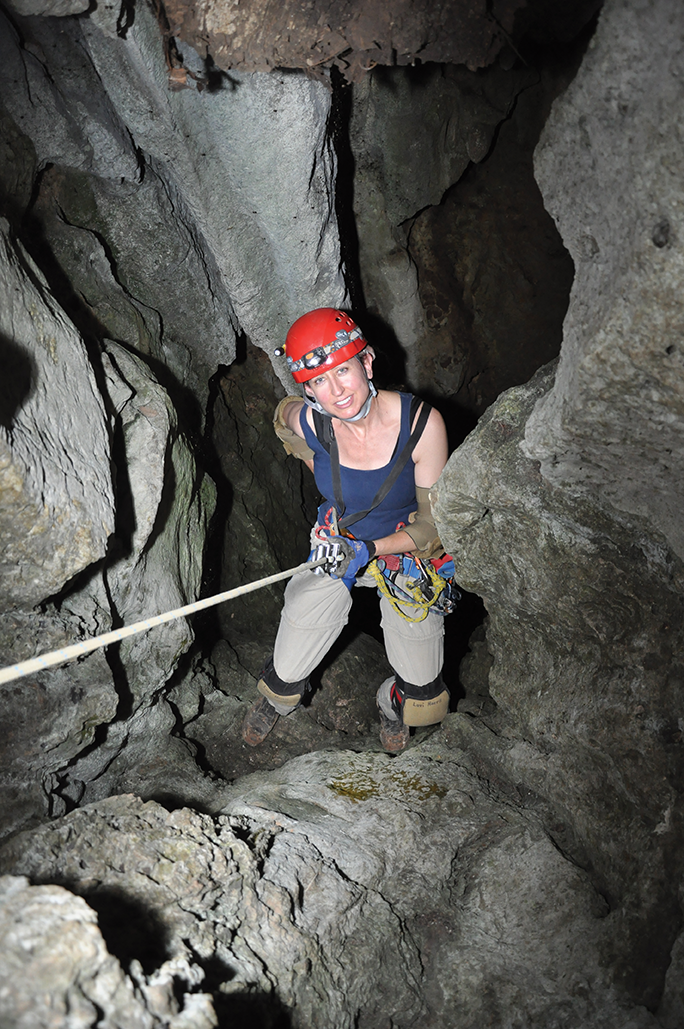 "One of my bucket-list goals was to travel to all seven continents, and I did it," she said with a smile. She's a true travel-holic and risk taker, often going to far-flung places on her own or with a travel-buddy, because her husband, who is retired from law enforcement, does not like to fly anymore.
She's hiked to Machu Picchu, Peru; walked through the Azores; and she has travelled to Australia to dive in the Great Barrier Reef. She's certified as a master scuba diver.
One of her most exciting experiences was shark-cage scuba diving with great white sharks at Port Lincoln in South Australia. "It was fabulous," she said. "They came right up to our cage on our last night there. I took video of him coming right at me. He bumped the cage and tried to gnaw on it and then he swam around the cage."
She's dived in the Socorros, a chain of four small islands in the eastern Pacific, about 250 miles south of Cabo San Lucas, Mexico. "It's where giant manta rays play with the divers. They love our bubbles," she noted. "They come around and you can see them quivering in our bubbles. It was a fabulous trip, doing three or four dives a day."
She already has a trip scheduled for next year to the Philippines. "The only way to get to where we'll be diving is via boat. You live on the boat for a week. I'm hoping to see whale sharks on that trip."
While worldwide travel is a passion, Harris also enjoys caving locally. The "Robber Baron Cave" on Nacogdoches in Alamo Heights, is one of her favorite places to cave. She and her husband often take folks who are considering caving to Robber Baron to introduce them to the sport.
She said she plans to be HR manager in Alamo Heights for as long as they will have her. "I'm happy here, and I have no desire to go elsewhere." When she does retire, of course, it's a safe bet she'll circle the globe once again, dive in waters everywhere and explore caves in exotic places, because that's just what she loves to do.
By Ron Aaron Eisenberg