Alamo Heights Junior School Principal, All Energy, All the Time.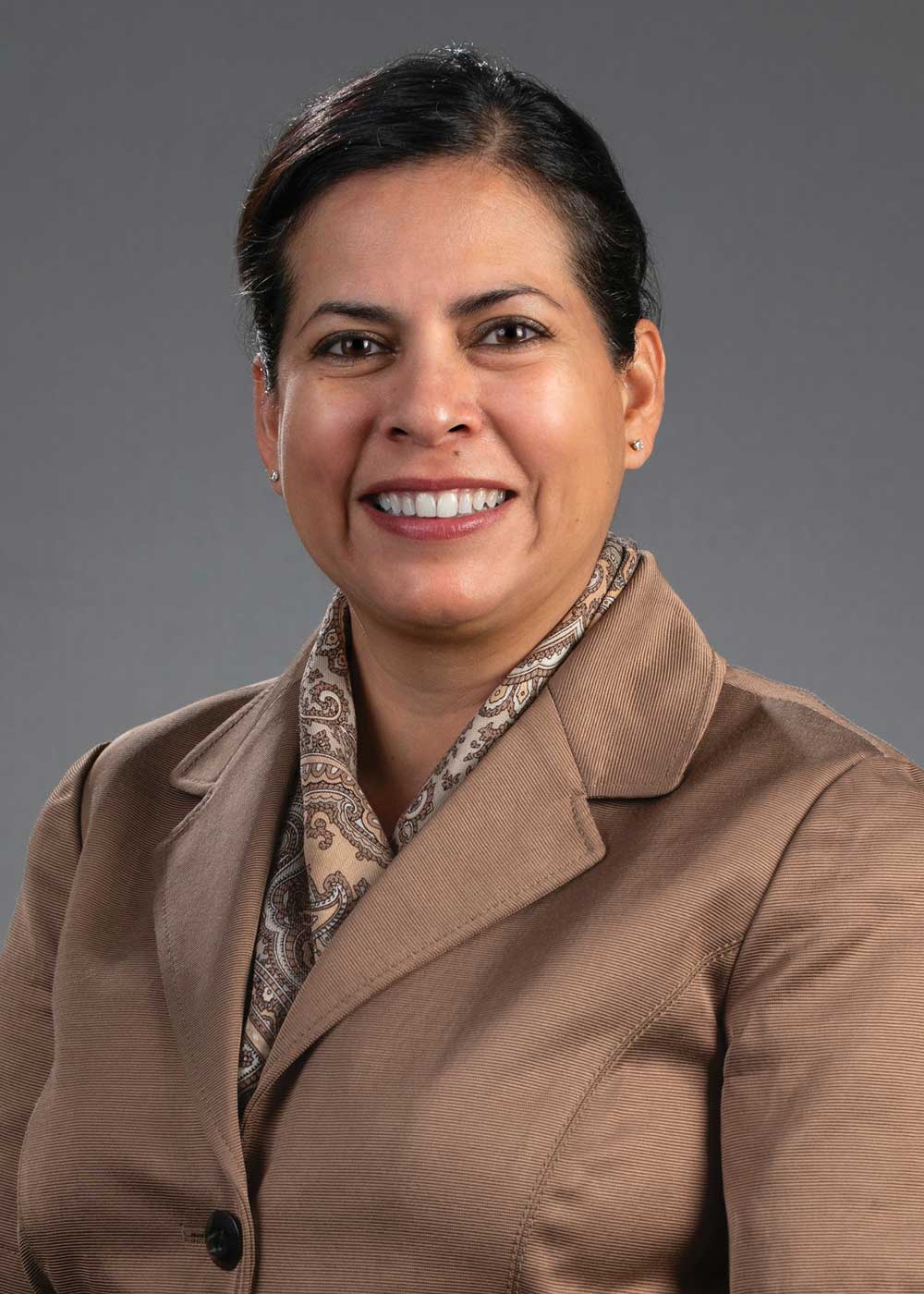 Alamo Heights Junior School principal, Laura Ancira was born in Tamaulipas, Mexico, and was raised in Laredo in the 1970s, where she attended Clark Elementary School. Years later, she was excited to go back and teach on the same campus.
Ancira comes from a large family. "I was one of twelve children – six boys and six girls. I'm number nine," she says. Her story is a wonderful one about family and loving one another.
As she reminisces about growing up in a large family, her face crinkles, her brown eyes glisten, and she begins to laugh, a real from the belly laugh. It's easy to see that she been transported back to the '70's to her home in Laredo.
She looks at me, and says, "You can imagine what it was like at Thanksgiving and Christmas in my house. Those memories will always be with me, they are part of my story and I treasure those days." Perhaps growing up in that family, competing with 11 siblings, gave her the enthusiasm and incredible energy she has today.
Watching Ancira at work is like watching the "Energizer Bunny". She's all energy, all the time. That energy fuels her enthusiasm and love of being in a school.
Her parents, who both have passed away, were her role models and incredible leaders in her life.
"My mom was a very hard working lady and my dad was very charismatic and very goal oriented. It was great having both parents pushing us all to finish school."
Ancira was the first in her family to attend college. Both of her parents wanted to do so, but it just didn't work out for them.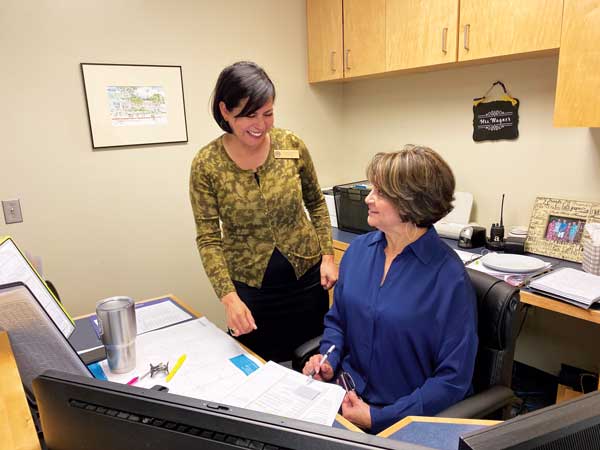 "My dad was born in Cotulla, and he was into ranching. His family had several ranches in Mexico. It was the life he knew." She remembers her family packing up the truck on weekends in Laredo and heading into Mexico to work on the family ranch. It was hard work. "We'd tell dad he didn't have to do it. He was in construction, in management and was very successful. But farming and ranching was in his blood. Weekends working on the ranch, taught us all about work ethic and overcoming challenges," recalls Ancira.
"I was daddy's little girl and he was always there for me. So was my mom. They pushed me to be independent and problem solve. The love was incredible. It's what kept me going."
She was an athlete in middle and high school. "I played volleyball, basketball, and ran track. Today those experiences help me connect with kids who are into athletics."
Ancira was only fifteen when she started her first job, working at the Boys and Girls Club in Laredo. "My English teacher, Mr. Montemayor, asked me if I'd be interested in a summer program working at the Boys & Girls Club." She jumped at the opportunity.
"Working there taught me a lot," she says. "As difficult as my life may have been, it was nothing compared to the challenges many of the kids I met at the club faced every day. Being there for them, and helping them out with their work, was really rewarding."
Ancira always knew she wanted to teach. And, working at the club was certainly a major contributing factor that led her into the classroom. She was also influenced by her own teachers, beginning in elementary school and continuing through high school.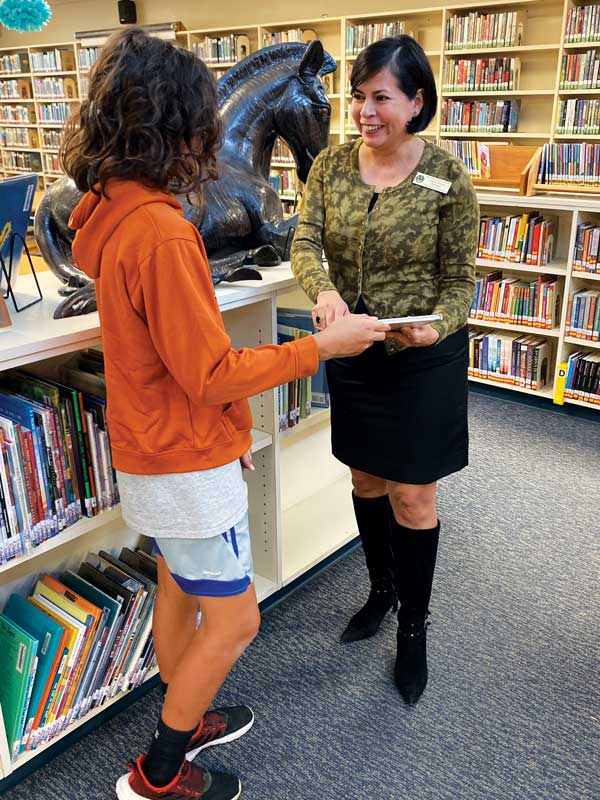 "I had great experiences with my classroom teachers. That was back when bilingual students were not allowed to speak Spanish. I started school as a Spanish speaker. Many of my teachers ignored the standard to not speak Spanish. They never said, 'Let me teach her less.' They inspired me."
Ancira toyed with the idea of going into law enforcement – something her dad had suggested. But her love for kids and desire to teach won out. She earned her undergraduate degree in education from Texas A&M International in 1999. She went on to earn a Master's Degree in Educational Leadership from UTSA in 2009. And she is currently completing her certification in Superintendency from UTSA.
Ancira and her husband Rosendo married in 2003, the same year she joined the faculty at Cambridge Elementary School as a Spanish Immersion teacher. She spent 8-years at Cambridge, before moving to AHJS as assistant principal. In 2015 Ancira was promoted to AHJS principal.
AH Superintendent Dr. Dana Bashara was principal at Cambridge when Ancira taught there. She notes, "I've had the pleasure of watching Laura grow professionally in our district from the time I hired her to be a teacher when I was principal of Cambridge, to her time as an Assistant Principal and now Principal at the Junior School. She has a true heart for our students and works endlessly to ensure their success and growth." 
She and her husband have two children – David, 28, and Roberto, 13. And yes, Roberto is a student at AHJS which, Ancira says, "he's handling very well having his mother as principal."
What becomes immediately clear as you talk with her is her love of teaching and her deep respect and support for teachers. Ancira believes the key to success in her profession is relationships – with parents, with students, and with co-workers. "Master that," Ancira says, "and you will be successful."
Ancira agreed that she wakes up smiling every day. She reflects a lot on everything around her, and she also meditates. It keeps her grounded. She says the beauty of what she does professionally is simple: "I get an opportunity to make a difference for kids and that makes me happy."
She has no immediate plans to move up the administrative ladder. "I truly love being a principal."
But as you listen to her talk, it is clear she can see herself in central management. And maybe, as a superintendent, but not today. It's probably a safe bet, though, sooner rather than later.
By Ron Aaron Eisenberg