For more than 100 years, San Antonio Zoo has been offering people an opportunity to get up close with more than 750 species of animals. It also runs a preschool, conservation efforts, and just brought the Kiddie Park onto its premises – and it does this all solely on donations and ticket revenues.
"We're 100 percent completely a non-profit," CEO Tim Morrow said. "Other zoo's often get millions of dollars from their city's budget to run things, but we rely solely on our attendance revenue and donations."
San Antonio Zoo typically sees more than 1.2 million visitors a year, with spring break and the summer months being their busiest times. But with the COVID-19 pandemic beginning to spread just before the school break in March, attendance has completely halted, forcing the zoo to get creative with keeping things afloat financially.
"Our staff here is all about fun, and we're trying our best to bring that to our social media platforms," Morrow said. "We've been posting five to seven times a day, doing yoga in the mornings in front of the animals, animal care chats, and more."
To run the zoo cost roughly $500,000 per week, and to make up for some of the lost revenue, the non-profit has created some fun ways to engage with the public from afar while also raising funds. During Easter time, the zoo created baskets for sale that included zoo coffee mugs, plush animals, and more. For anyone looking for the perfect gift for an animal lover in the family, they're also assembling "adopt an animal" baskets, and are already working on Mother's Day.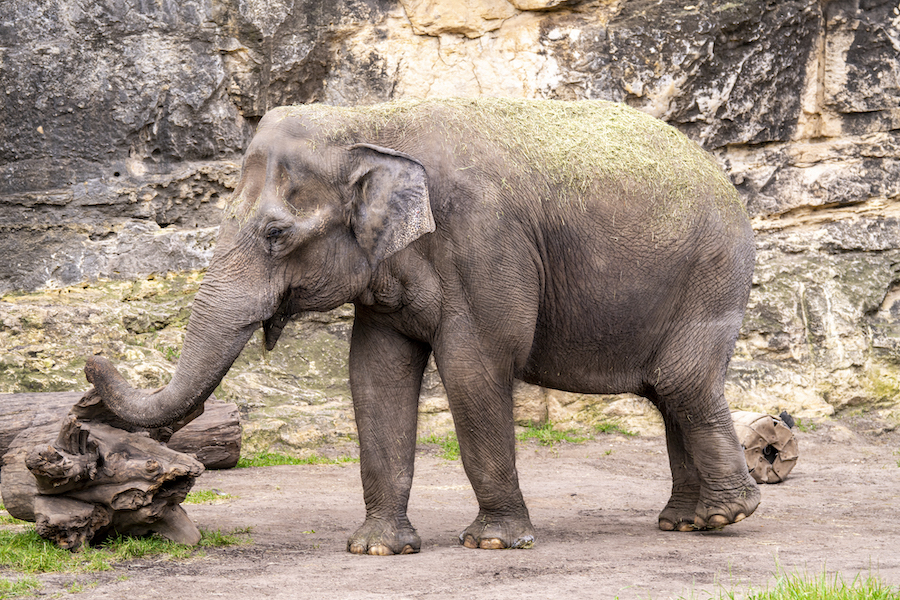 "The baskets are a really cute gift to give and have been very popular," Morrow said. "The ones for Mother's Day may include something that a child would want to give their mom like a plush animal, and then maybe some-thing the mom really wants like a bottle of wine."
In February, before the pandemic, the zoo saw great success with its online campaign where for a donation, you could name a cockroach after some-one. Their post went viral on social media, with inquires and donations coming from all over the world, raising more than $50,000.
"We're known on social media for being fun, and we're just trying to keep that going," Morrow said. "We've raised $300,000 so far in donations, but with it costing a half a million a week to run the zoo, we're nowhere near covering everything right now."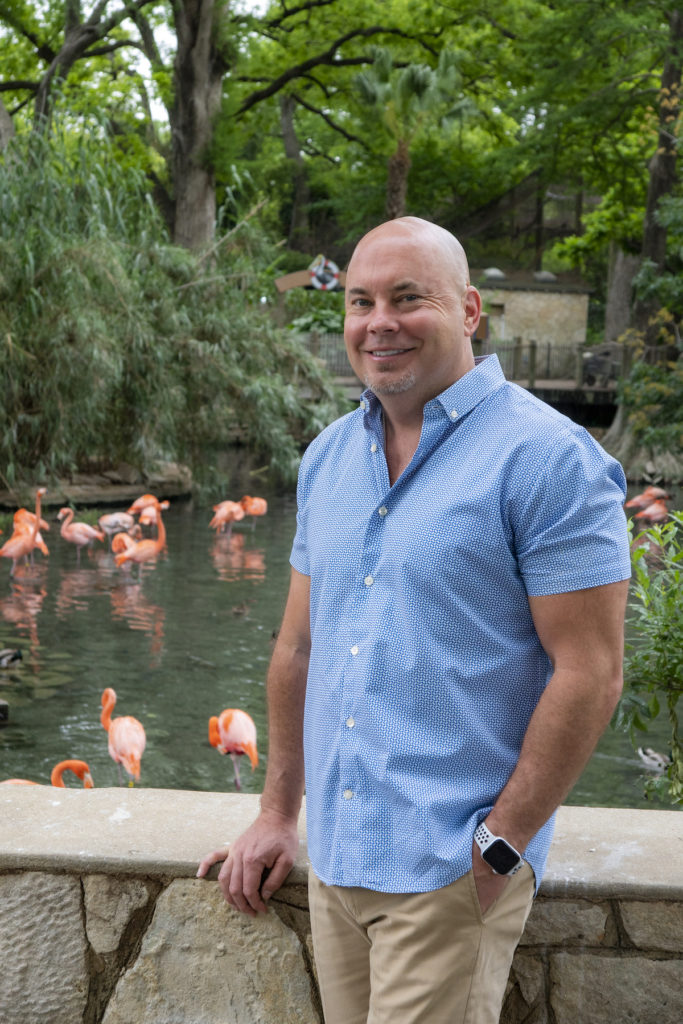 Since the zoo is closed, and a lot of its usual donors are in the oil industry, which has been hit by the pandemic's economic downturn, Morrow is hopeful his team's creativity online will keep the animals in the minds of those looking to help during this difficult time. He's also hopeful the zoo will be able to reopen soon with social distancing precautions in place.
"I'm an optimist and wake up each morning feeling like we're one day closer to reopening," Morrow said. "We have a team in place right now trying to consider everything it will take to make that happen."
To donate to the zoo and find their social media account links, log onto www.sazoo.org
By Christie Cuthbert
Photography by Al Rendon