An Endearing Combination of Heart and Hem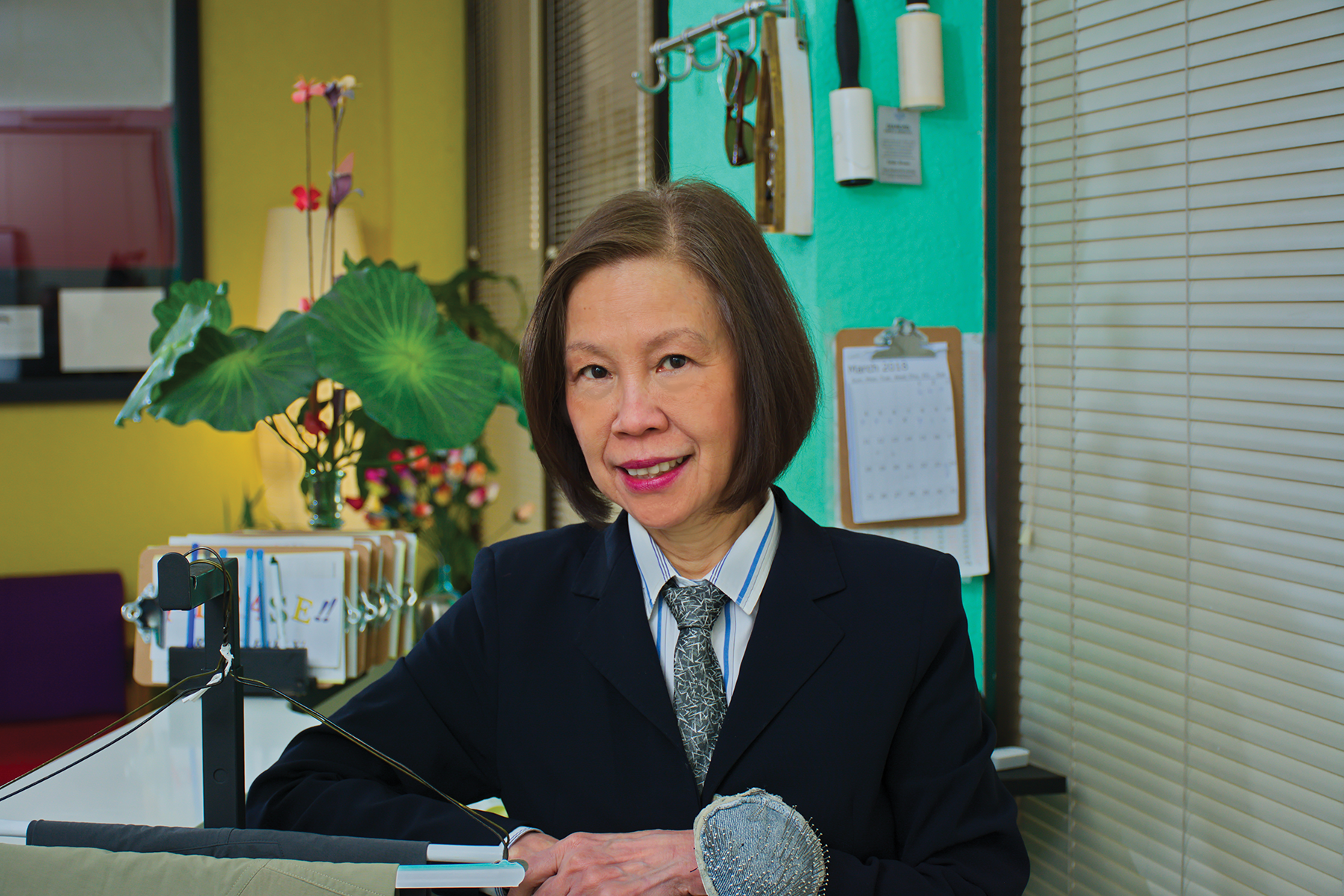 As consumers, we're inclined to support, not only with our pocketbooks but our emotions as well, those businesses that offer inspirational histories, exceptional capabilities and, especially, warm and outgoing personalities. These enterprises, often smaller independents, have for a variety of reasons formed bonds that go beyond the traditional commercial motivations for our patronage to include deep personal connections as well. Frankly, we just like to trade with establishments that — aside from offering an excellent product fairly priced— have appropriately earned our respect, admiration and, most telling, our affection for what's been accomplished and by whom. And one '09 case in point is definitely Wah Tee Tailoring. A business you might just say that was endearingly built on heart and hem.
Established in 1988 by the company's beloved and (now) well-known namesake, Wah Tee, this initially one-women show was nurtured, unaided, one garment at a time through hard work, sacrifice and savvy. A native of Cantho, Vietnam, and hailing from a modest background, Wah Tee came to the United States as the unworldly teenage bride of an American serviceman – first living in Kansas, then later moving to San Antonio. When that marriage unfortunately failed, the now young mother, far from fluent in English and with no true marketable skills, found herself alone in a new country without any real prospects. But what she lacked in advantages and know-how, Wah Tee more than compensated for through self-determination, a sense of independence, drive and, especially, optimism.
She recalls, "As a new wife, I taught myself basic sewing techniques. Fortunately, after my divorce, a local tailor hired me for basting hems and making simple repairs on clothing." Always adept at study, Wah Tee, by listening and watching, soon acquired the more advanced proficiencies that compounded after being gratefully apprenticed to several master tailors. Gaining in confidence along with her ever-growing abilities, the ambitious, yet always upbeat Wah Tee soon decided to strike out on her own.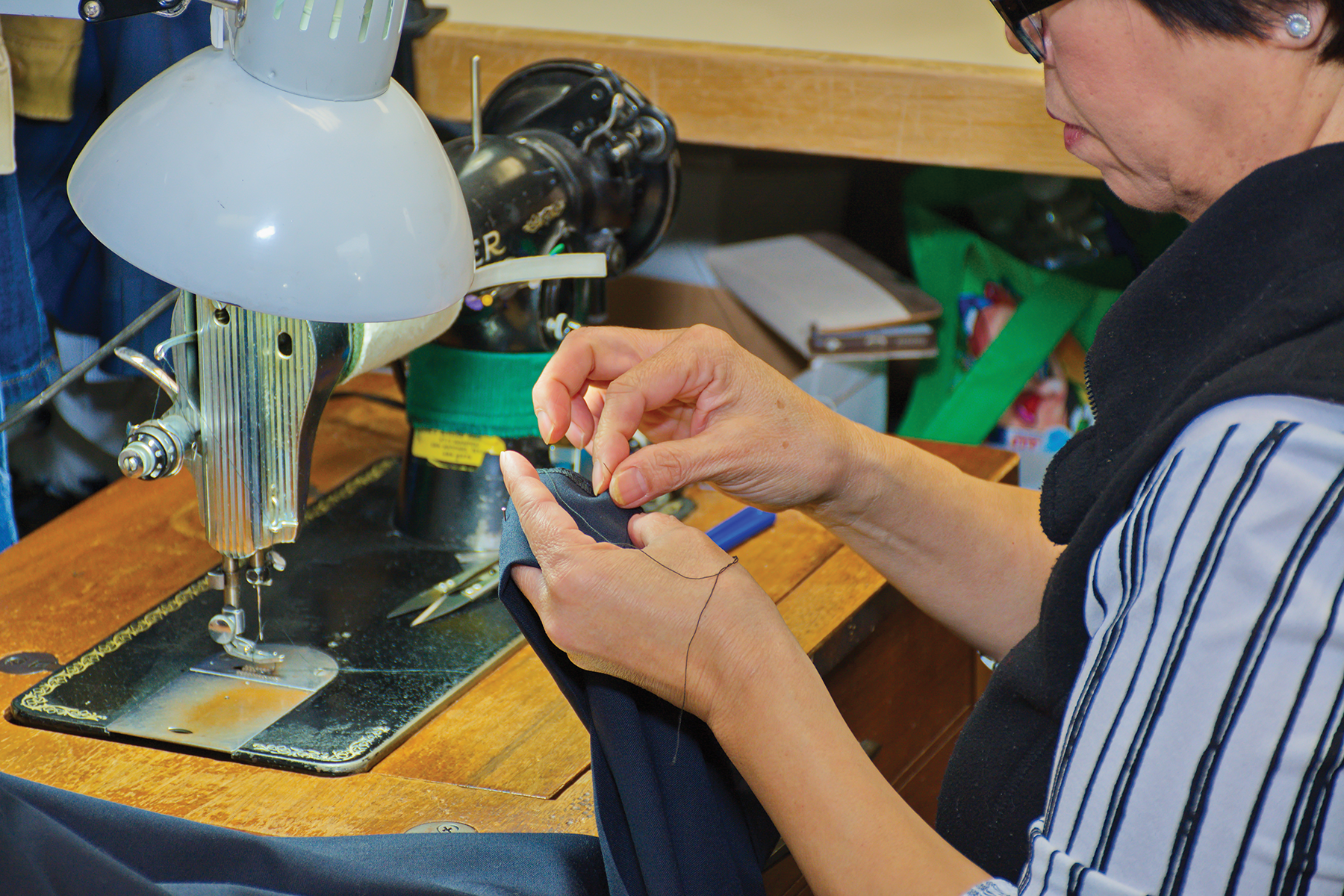 Starting with only $500 in carefully hoarded seed money, she was somehow able to secure a small retail space on Austin Highway barely large enough to accommodate herself and one employee. Thinking back, Wah Tee remembers, "I didn't know if I could do it. No business and not many friends." But as a single mother, she was committed to making this venture succeed, and to those who know and rely on her today, succeed she did, one perfectly placed stitch at a time, working on formal wear, bridesmaid's dresses, men's suits, shirts, slacks, jeans and with all kinds of fabrics, including leather. Wow!
Drawing customers out of the surrounding 78209 area, Wah Tee, through her good works and always aided by her welcoming and cheerful personality, soon saw the same people (women and men) coming back again and again. And those satisfied customers began telling their friends as well about that "wonderful lady from Vietnam" who was so adept at alterations and repairs. As can happen, as the business beautifully grew, so did her need for more room.
So six years ago, a larger retail space was leased on Broadway just across the street from the Lincoln Heights shopping center (anchored by the H-E-B). Excitedly moving in her equipment and now eight employees, one of the first things she did to ensure continued success was to paint seven colorful koi fish swimming across her entryway floor – an old Vietnamese custom to bring good luck. Today, those fish still swim merrily, but they're easy to miss due to the always-present clientele waiting for their turn with the smiling proprietress. As Wah Tee beams, "Things have been so good for me. I've since remarried to a wonderful man, become a citizen of the United States, and Wah Tee Tailoring has grown and grown – I've had to add two more employees!"
But perhaps the most gratifying thing to Wah Tee isn't just her business's bottom line but the many close friendships made over the subsequent decades. Everyone in greater '09 seems to know (of) this tireless dynamo who even her staff admits, "works too hard." And it's not just "knowing" who Wah Tee is and what she wondrously does by making people look and feel good in their now expertly-tailored clothes, it's the person that the neighborhood adores and cheers for. Wah Tee is a winner in the greatest American tradition, and we '09ers and everyone else love champions … especially those who become so by heart and by hem. But that's just our Wah Tee, and she's "sew" very cool!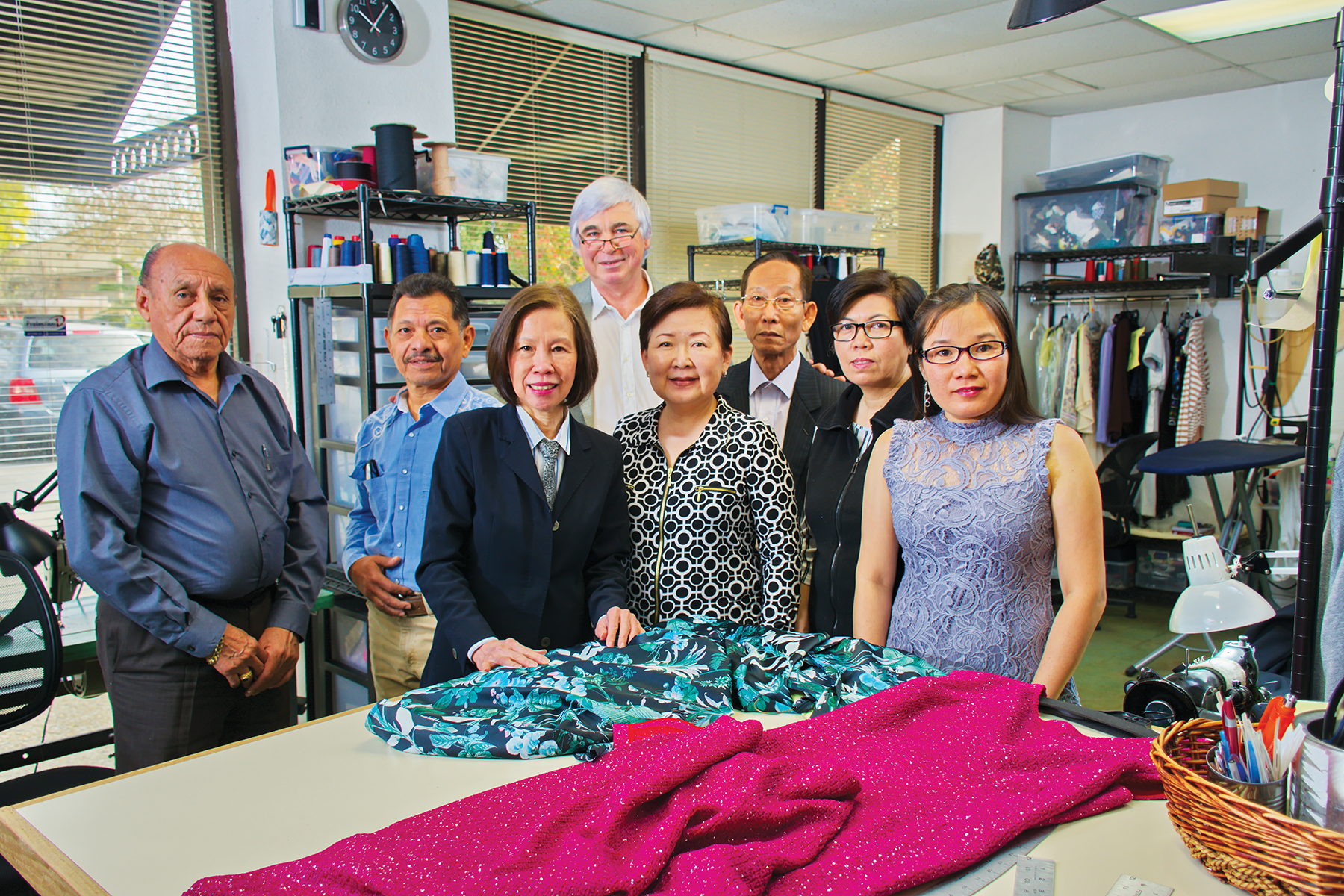 By Ernie Altgelt
Photography by Martin Waddy