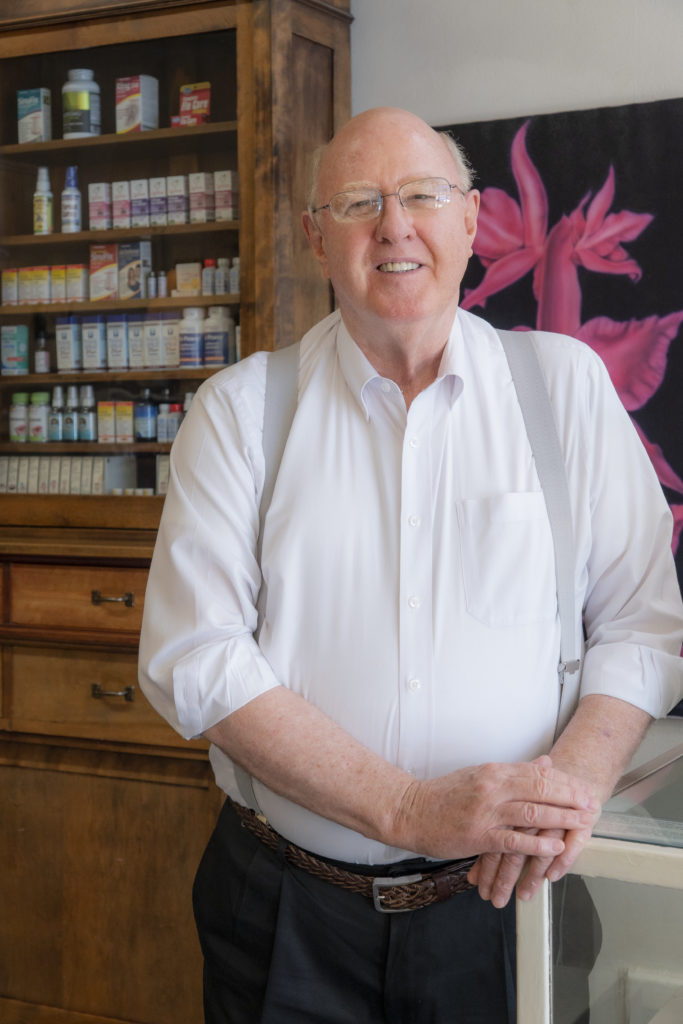 It's the oldest health and wellness store in Texas, and since 1959 The Vitamin Store has offered many in Alamo Heights and beyond the chance to improve their lives through natural supplements. Located on Broadway for the last 61 years, The Vitamin Store offers much more than just a variety of supplements. Its owner, John Casey, and managing partner, Janice Boyer, bring a level of health expertise you can't find at a franchise nutrition store.
Boyer is a registered nurse, and Casey has a master's degree in nutrition and a doctorate in natural medicine. Their goal is to help each individual who comes in the store with their specific needs, many of which Casey believes can be helped with the right nutrients.
"It's a matter of listening to people and trying to rebalance their system through natural supplementation," Casey said. "Right now, one out of every three people right now is dealing with stress, anxiety, not sleeping well, depression, and panic attacks. When that happens, you've used up your neurotransmitters dealing with these things on a daily basis, and the goal is to furnish the body with what it needs to get back in balance."
The Vitamin Store offers a wide variety of supplements, but the real value of stepping into the shop is the counter's knowledge and experience.
"We'll have people come in looking for something particular, and by the time we've discussed what they're hoping to achieve, they've purchased something completely different," Casey said. "We deal in systemic therapeutics. We deal in maximizing the effective balance of the human system by using products that have been given to us by nature."
Unlike franchised stores, you won't find quick-fix weight loss supplements or gimmicky sports medicine products promising professional athlete results at the shop. According to Casey, if you've heard of a quick fix product on the computer or television, there's an 80 to 90 percent chance it's invalid.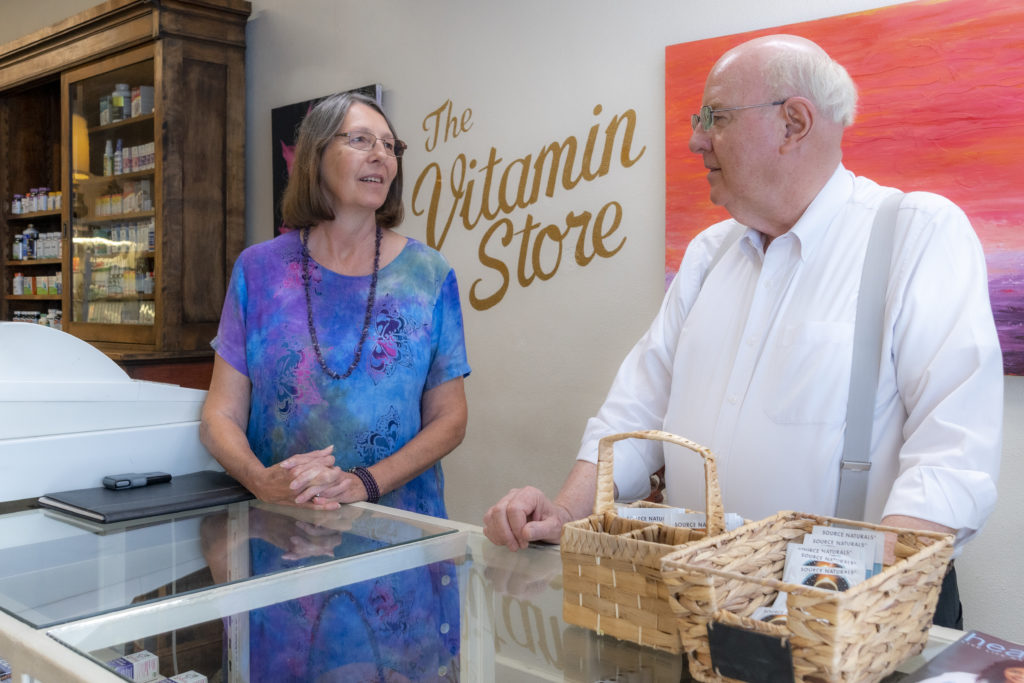 "If you think weight loss comes in a capsule, there's something wrong with your mind," he said. "You don't need a supplement; you need a psychiatrist. The same can be said for sports medicine products. They market these products to kids who think they're going to look like Arnold Schwarzenegger, and that won't happen."
What the Vitamin Store can help with is managing diabetes, blood pressure, dementia, cholesterol, and more. Boyer said that often times, customers come in just to chat.
"Having people to talk to that can help guide and educate you can help," she said. "We don't see people as customers; we see a long-term relationship where people are seeing health benefits and keep coming back again and again."
When asked what supplement all people can benefit from, Casey and Janice both agreed on probiotics and said if they are not the type that's refrigerated, don't bother taking them.
"Our gut is the largest brain we have," Boyer said. "It produces the most serotonin in the body. People take antibiotics and forget that they're wiping the good bacteria from their bodies that keeps them healthy."
The store is also looking to add essential oils and more wellness products in the future.
By Christie Cuthbert
Photography by Al Rendon