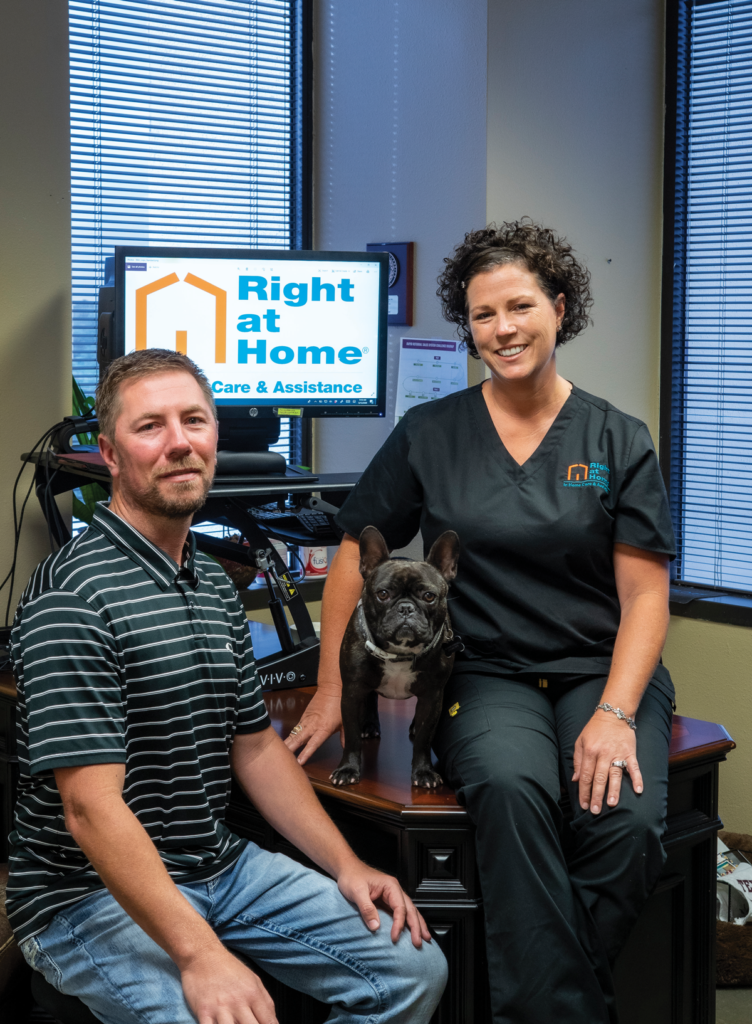 Sloane Wendell has a doctorate in environmental engineering and was living the corporate America life for a long time before she had an ah-ha moment and realized she needed to change paths. "I didn't feel fulfilled," she said. "I was recovering from back surgery and had a lot of time to think and realized I wanted to be an entrepreneur and have my own home health business."
After bringing a business plan to her husband, Jim, the couple decided to take over the Right at Home In-Home Care and Assistance franchise in San Antonio and have been the owners for the past three years. "I took care of my grandparents for many years, and we took care of Jim's mother from afar," Sloane said. "I've always enjoyed our older population."
Right at Home, located in '09, provides a variety of care levels to seniors in the area who need extra assistance but want to remain in their homes.
It can be something as simple as companionship and helping run errands, or it can go all the way up to 24-hour in-home care, helping with meal prep, hygiene, medication reminders, and more. The Wendells have 35 clients currently receiving services, and their private, online family portal allows loved ones near and far to check in on their elder family members.
"It allows them to be involved. They can log in 24 hours a day and know what's going on with mom and dad."
Those looking for someone to watch after their loved one can have someone come as little as four hours a week, and Sloane said it gives their clients and their families comfort knowing they can stay in their own homes.
"For most people, their home is their comfort zone," she said. "Oftentimes, when you move someone with Alzheimer's out of their home, it fast forwards the disease."
Since the Coronavirus pandemic began in March, Sloane and Jim have taken several extra precautions with their staff to ensure the safety of their clients. Scheduling changes have been made to limit the number of people coming into contact with their clients, each visitor has their temperature taken, and staff wear personal protective equipment.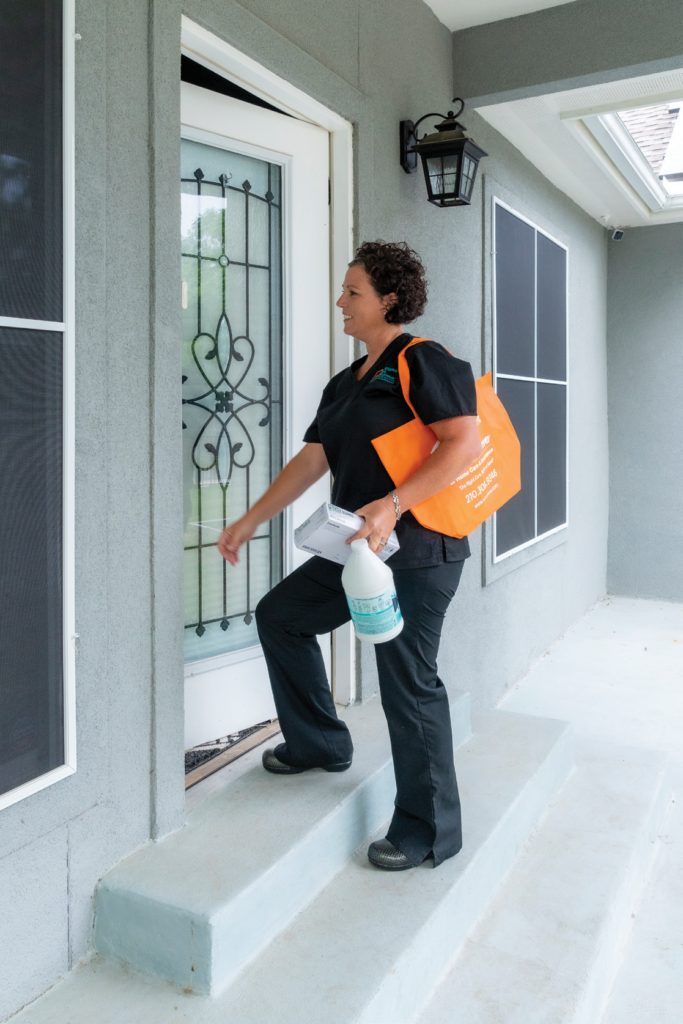 "Our caregivers have done a beautiful job," Jim said. "They've been very understanding."
Those who visit the Right at Home office will meet the business's mascot, Salty Bacon, a French bulldog. He attends many marketing events with the Wendells and is loved by their staff.
"He greets new employees on their first day and goes out into the community with me and does pet therapy," Sloane said. When asked what makes this line of work more fulfilling than working in corporate America, Sloane said it's simple – the thank yous from clients.
"They are so thankful to be able to stay in their own homes, and it makes them so happy," she said.
BY CHRISTIE CUTHBERT
PHOTOGRAPHY BY AL RENDON