ALAMO HEIGHTS FARMERS MARKET GETS A NEW OWNER
Like some of the Texas farmers who sell their produce and products under its tents, the Alamo Heights Farmer's Market has weathered many storms. After opening in the Alamo Quarry Shopping Center in 2011, the market moved to The Yard on McCullough in 2015 where it lived for just a short time. After a two-year hiatus, the Koch family of Koch Ranches took ownership of the market, reopening it in the original Quarry location where it has become a Sunday morning tradition for families in Alamo Heights and beyond. Now, a new generation is taking the reins. Danielle Rodriguez, the head chef at Koch Ranches, is the new owner of the Alamo Heights Farmer's Market and this San Antonio native is beyond excited about the next chapter.
"Farmer's markets are something I've always enjoyed because I like getting to know the people who make the products," she says. "A face behind the product makes it a special experience, and for me, the experience is everything."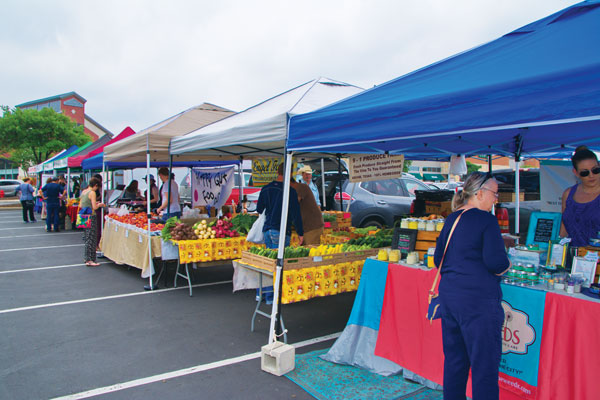 Under Rodriguez's leadership, the experience of the Quarry Farmer's Market will expand to include more activities including more live music and even an open mike for local talent. It will also include a stronger education component.
"We believe that eating local is beneficial to the body and we want to educate the city on how to lead a healthier lifestyle," she explains.
The vendors play a major role in supporting that mission and Rodriguez is committed to selecting those who produce the highest quality products with a focus on sustainable or organic farming methods. "We have great personal relationships with many of our vendors and they have a large following because people appreciate that their products are not full of chemicals," she says. "We insist on the highest quality."
[ezcol_1third]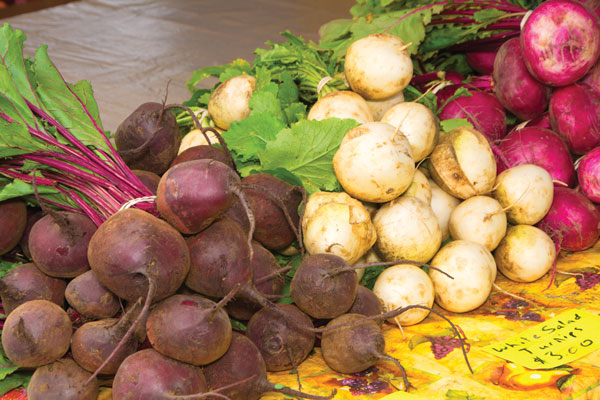 [/ezcol_1third] [ezcol_1third]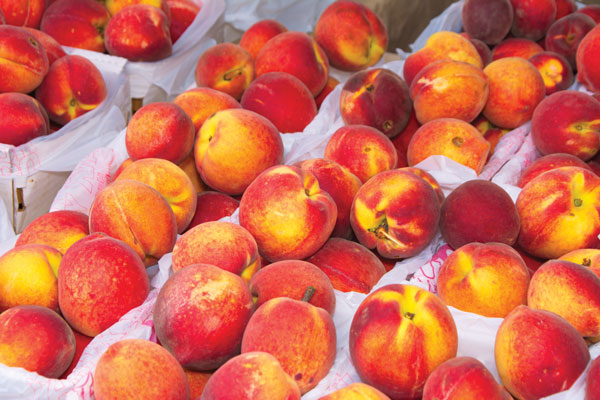 [/ezcol_1third] [ezcol_1third_end]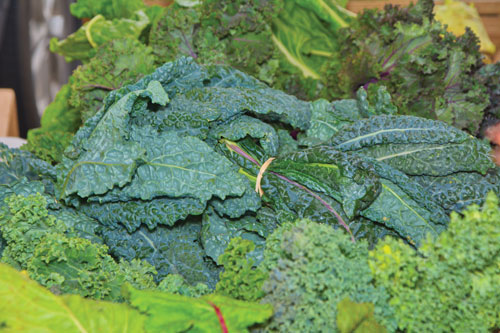 [/ezcol_1third_end]
That applies to more than just produce. The Alamo Heights Farmer's Market includes fermented food from Happy Gut, along with wellness product, and food vendors who use local products and ingredients in their recipes. Rodriguez herself is one of those vendors, offering made to order churros, buñuelos, and other breakfast items out of her on-site restaurant, 6202 SA. "The name is the address of my grandparent's house where I grew up," she says, adding that the recipes she uses were passed down from her grandmother, also a restaurant owner. "I'm delighted that I can use these recipes but update them to make them relevant to today's market and offer something that I hope is making her proud." Her grandmother wasn't the only business owner in the family. Rodriguez comes from a long line of entrepreneurs and says that's why supporting local is so important to her.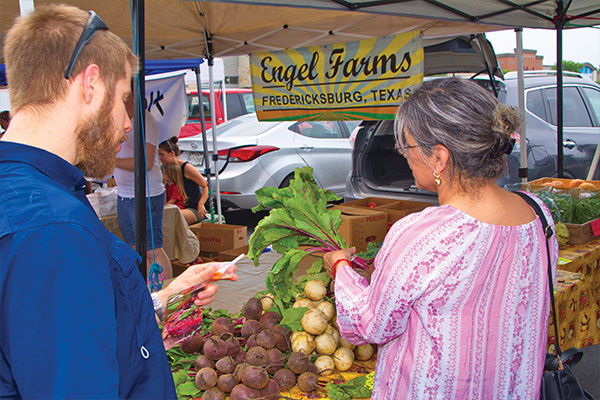 "If no one supported local, I wouldn't have the life I have today," she says.
Learning that strong work ethic first hand and applying it to her own ventures is what Rodriguez defines as her personal recipe for success, and she is excited about the future for the Alamo Heights Farmer's Market. "San Antonio is a city where it takes a minute for something to catch on, but I think we are definitely moving forward faster than we were 10 years ago," she says. "The food scene has improved greatly with fabulous chefs doing amazing things, and I think people are more receptive to that and to the idea of a higher quality of food."
The Alamo Heights Farmer's Market is open on Sundays from 9 a.m. – 1 p.m. rain or shine. Pets are welcome.
BY BONNY OSTERHAGE
PHOTOS BY MARTIN WADDY