Unique Finds Await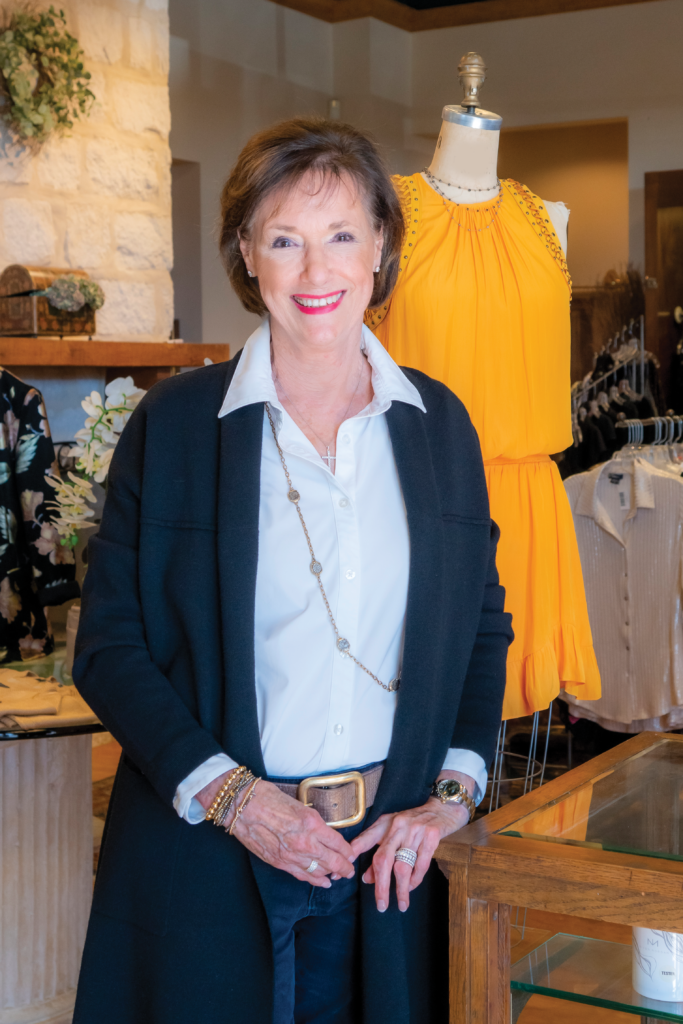 When Gretchen Richards was in high school, she worked in a clothing store in her Ohio hometown. She would later find her way to San Antonio, attending Trinity University, then teaching special education for 17 years. But her experience as a young woman working in a boutique always stayed with her. She always knew that one day she'd open her own shop.
After leaving the teaching profession, she finally made her dream come true, opening Grove Hill in 1985. "The neighborhood I lived in growing up in Ohio was on the top of a hill that overlooked the town, and it was called Grove Hill, so I decided to name my store after it," Richards said.
The store, which features a wide variety of women's clothing and accessories, got its start in Castle Hills. A second store was opened in Austin, and finally, she opened the current location at The Quarry in 1998. With more than 6,000 square feet of retail space, Richards says the store's diverse merchandise makes it stand out compared to other boutiques.
"We sell clothing for everyone from high schoolers to grandmothers," she said. "My daughter and I do the purchasing together. She's in her 40s, so she looks into her taste level for that age group, and I look for mine. I can't tell you how many people come in for the first time and say they had no idea how big the store was inside."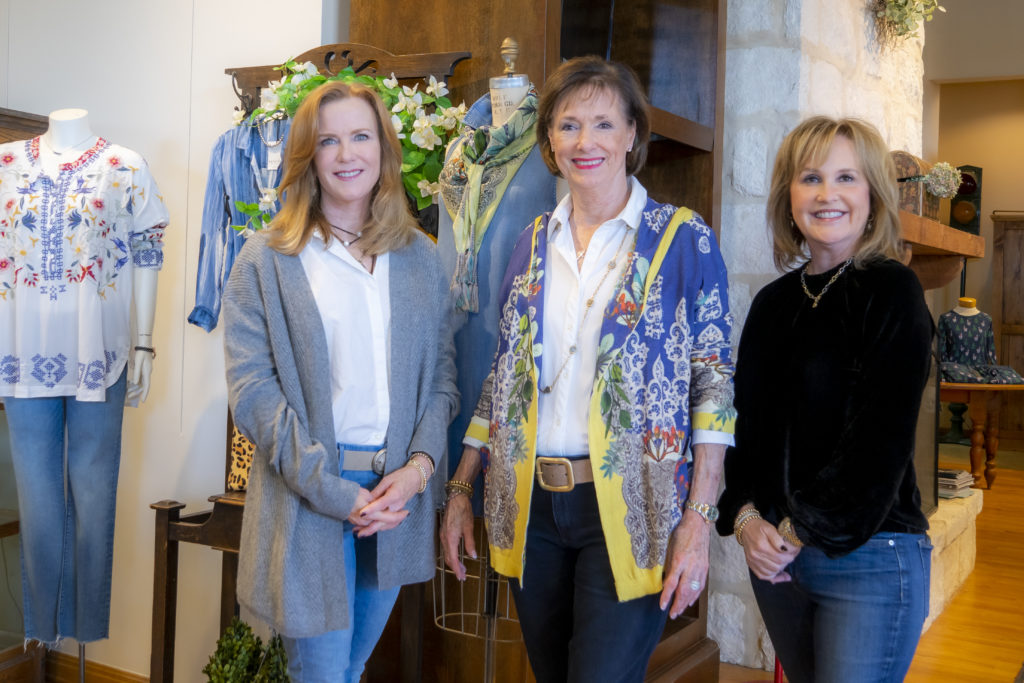 From designers Gretchen Scott to Belle Dahl, Grove Hill has something unique at every turn. Along with its wide variety of high-end denim brands like Hudson and Paige, the store also offers very beautiful handbags by Lancaster, and jewelry by French Kande, Chan Lu, and Luv AJ. From formal dresses to the softest loungewear imaginable, this store truly has something for everyone.
Shopping at Grove Hill is more than just looking around; it's an experience. Those who work for the boutique were customers before becoming employees, and they get joy out of helping people find that special outfit they're looking for.
"I love when someone comes in, and they're tired of what's in their closet, and they're looking for some new things," Richards said.
"It really is an experience when you shop here. We want to help you find the perfect outfit for you."
Those who browse will also have the treat of running into Richards' King Charles Spaniel, Clementine, who hangs out in the store.
When asked what has made Grove Hill withstand the test of time as a retail business for 35 years, Richards said it's the employees who make the difference.
"We've got great customers, sometimes they'll stop in just to say hello, and that's a testament to the amazing sales gals we have, who have stuck around for years," she said. "We've had some employees here as long as 22 years. When I speak with other business owners, they often say the hardest thing is finding good employees, but I've been incredibly lucky."
The store's customers on its Facebook page, agree, saying "the only place in San Antonio to build a great wardrobe" and "one of the best shops in San Antonio."
By Christie Cuthbert
Photography by Al Rendon