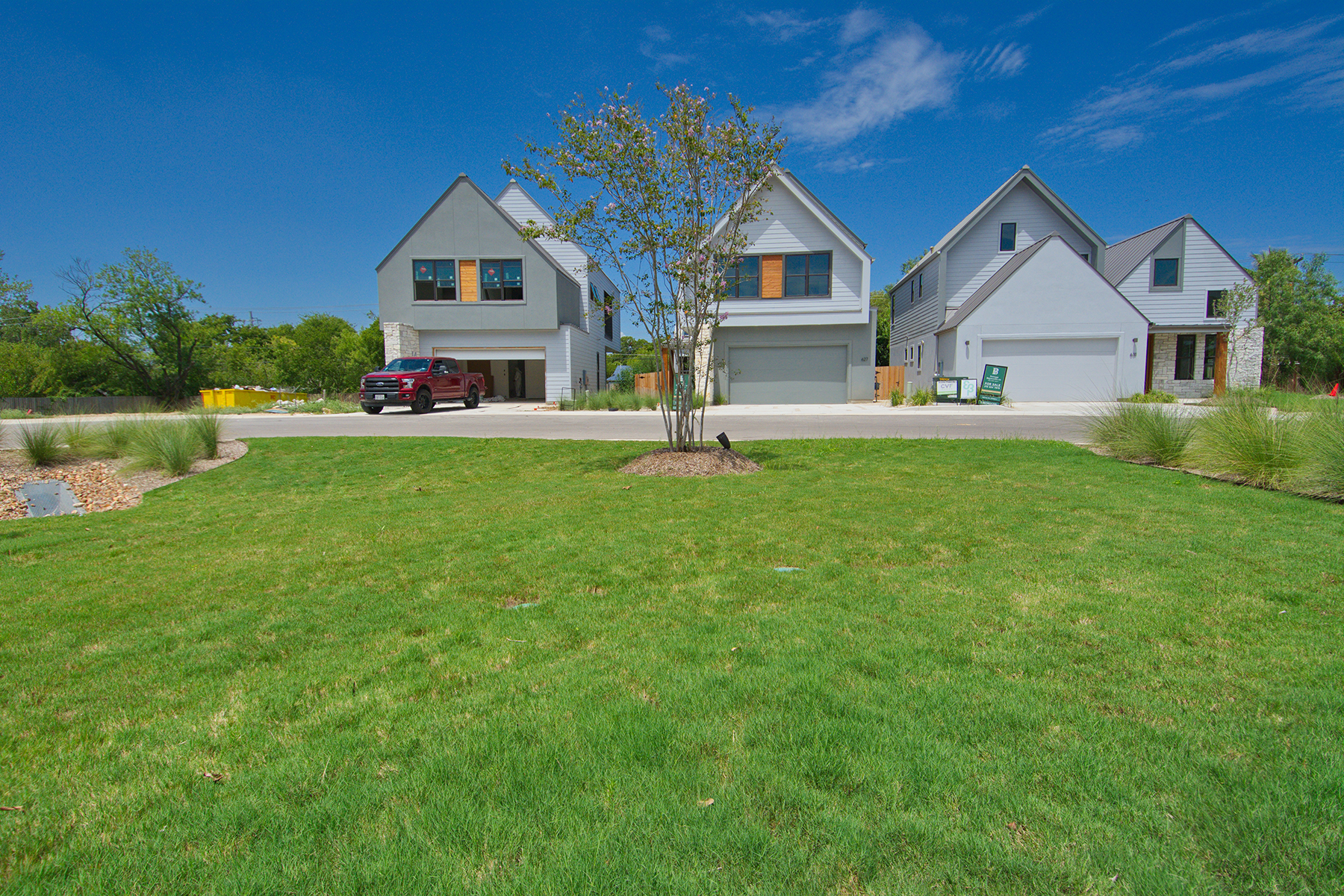 Are you looking for a community that not only embraces everything about living in our beloved, long-established ZIP but has also gone an important step farther by incorporating the very latest in life-enhancing innovations? If so, situated one block north of Sunset Road just off East Sandalwood Street, you'll find two acres of exciting new residential developments dedicated to melding the best in traditional neighborhood appeal with the latest in modern, state-of-the-art amenities. When completed, the site will be limited to 12 distinctive, free-standing family homes, all of exceptional quality and designed to enhance the high-tech lifestyles '09ers are so enthralled by. Appropriately named Green Heights, due to its deep commitment to environmental responsibility, this suburban enclave's offerings really will satisfy all aspects (aesthetic, practical, technological and communal) essential to today's enlightened homebuyer.
The project was conceived by the local real estate development company CVF Homes, in close partnership with MSG Management, a like-minded investment entity. CVF was founded in 2005 by entrepreneur Juan Fernandez, and, since inception, he and CVF have distinguished themselves repeatedly by restoring and remodeling historic homes, as well as specializing in sustainable residential infill development in transitional neighborhoods.
"Our efforts have been successful because of our commitment to superior design that is not only reflected visually, but also impacts each building's overall efficiency, greatly adding value, initially and throughout the entire life of each construction," Fernandez said. His company has been recognized numerous times within the industry, including garnering a prestigious 2018 award for the "Best Infill Development Project" from the Build San Antonio Green organization – which, not surprisingly, was for the current Green Heights endeavor.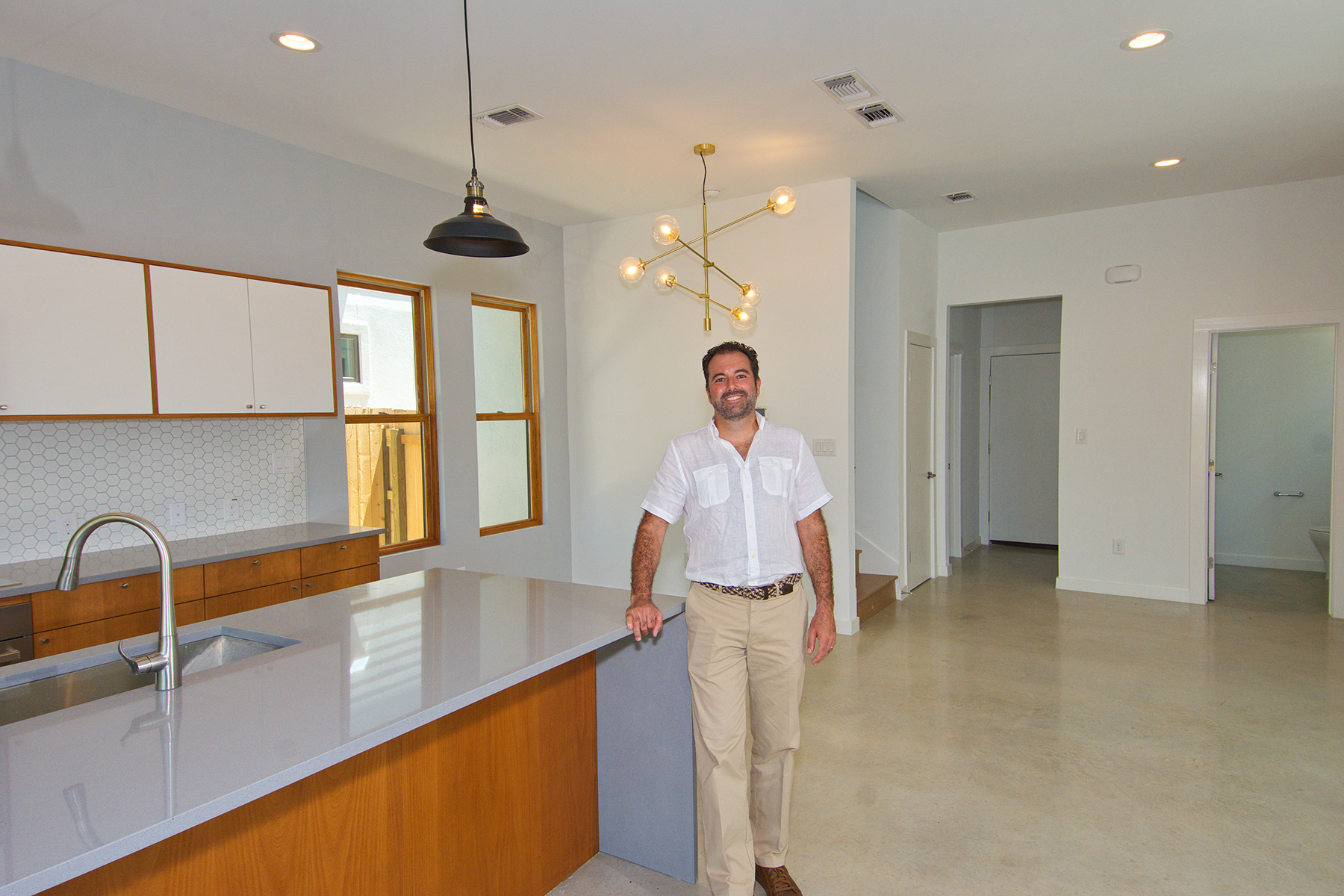 The project broke ground two years ago, and after a lot of hard work, two of Green Heights' homes are now move-in ready and on the market. Later this month, two more will be completed and available. Three different but very adaptable architectural plans are being used exclusively, but through the use of varying exterior color, interior decor and landscaping, all homes are envisioned, as Fernandez stated, "to be more unique than alike."
Each stand-alone home is priced in the $500,000 range and varies in size from 1,900 square feet to 2,300 square feet in interior space. The lots they occupy differ in size, from 5,000 to 7,500 square feet. All have two stories, three bedrooms, two and a half baths (tub and shower included) with more than ample living and closet space upstairs and down. The kitchens are open and beautifully detailed with quartz counter tops. The installed stove and oven are Italian Bertazzoni. All of the lower floors, including those in the two-car garages, are sealed concrete. On the second level, the floors are an elegant European oak. All of the Marvin windows are constructed in solid wood. Visually-speaking, however, it's the soaring 20-foot ceilings that especially impress. Also, while these homes come "standard" with many wonderful treatments, at the buyer's request, additional upgrades are available as well, including exterior cedar decks and custom landscaping. Lastly, if a home is pre-sold before the finish-out, the buyer can also dictate interior color schemes.
As for the high-tech side? In this regard, CVF doesn't disappoint. Each home in Green Heights is amazingly equipped with the latest in wi-fi connectivity. New owners will be able to control their irrigation, garage door and thermostat with their smart phones. Also, video outlets (to accommodate cable or satellite) have been placed throughout the homes. In the large garage, there's even an outlet-ready connection to recharge a Tesla. However, it doesn't stop there.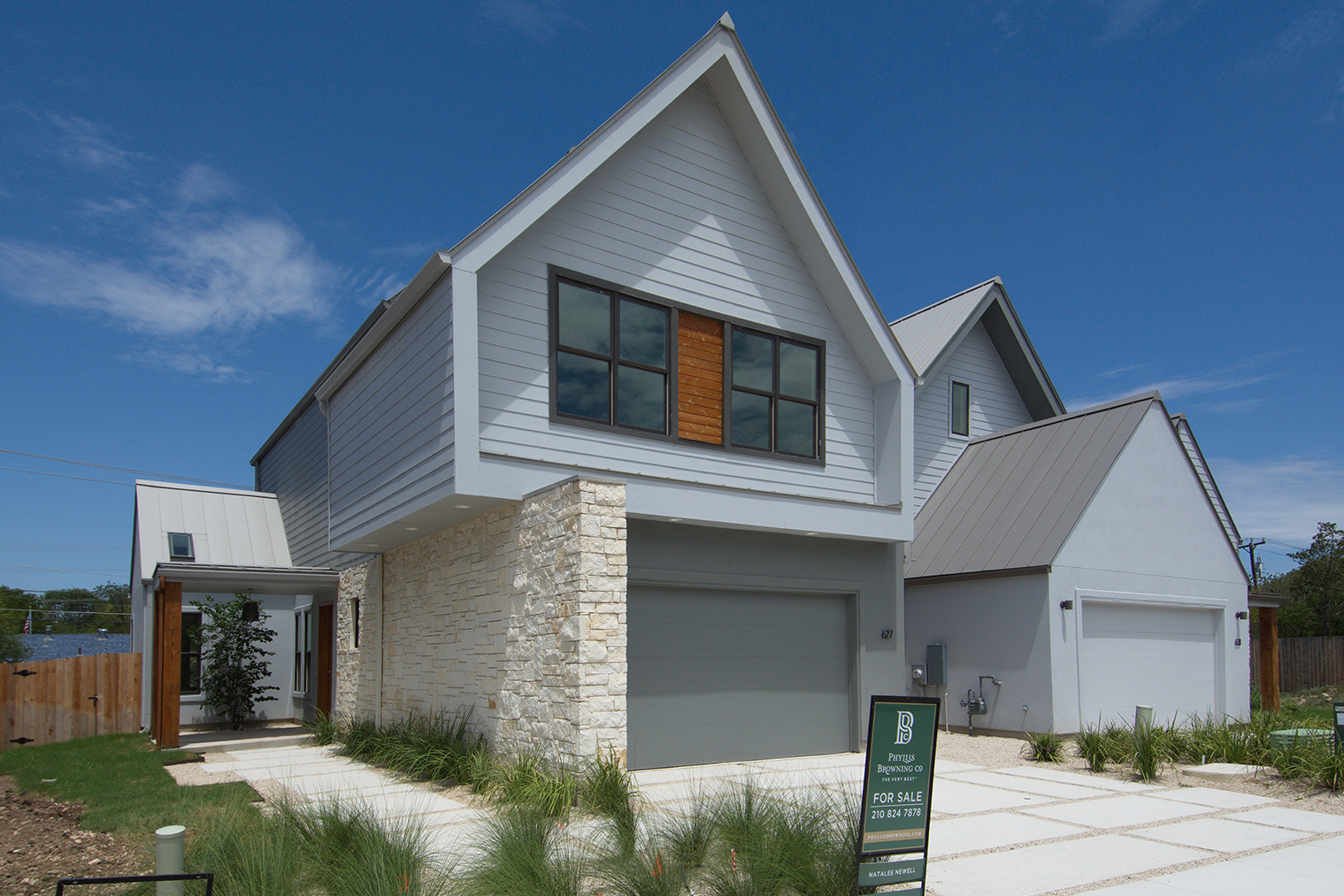 The HVAC system is top-of-the-line with energy-efficient, two-stage heat pumps and an incredible filtration system. Each house is also pre-wired for solar panels, too. The uber-efficient tankless, gas water heater with a recirculation pump is remotely programmable, as well.
Lastly, to qualify for the "green" rating, these houses are heavily insulated, from top to bottom, and in between. All of the doors are solid core, and the window glass is all Low-E, ensuring not only incredibly low utility bills, but a nice, quiet environment to come home to everyday. To cap it off, all of the homes are arranged around the perimeter of the acreage, and each one fronts a grassy, park like area that Fido – not to mention the homeowners – will just love. If you're looking for a new residence in '09 and think Green Heights may be for you, the Phyllis Browning Company holds the exclusive listing information.
"There's nothing not to like about our new development," Fernandez attested. "It's a traditional, yet high-tech approach to affordably, and comfortably, live right here in 78209. And, it's in the Alamo Heights School District to boot."
By Ernie Altgelt
Photography by Martin Waddy