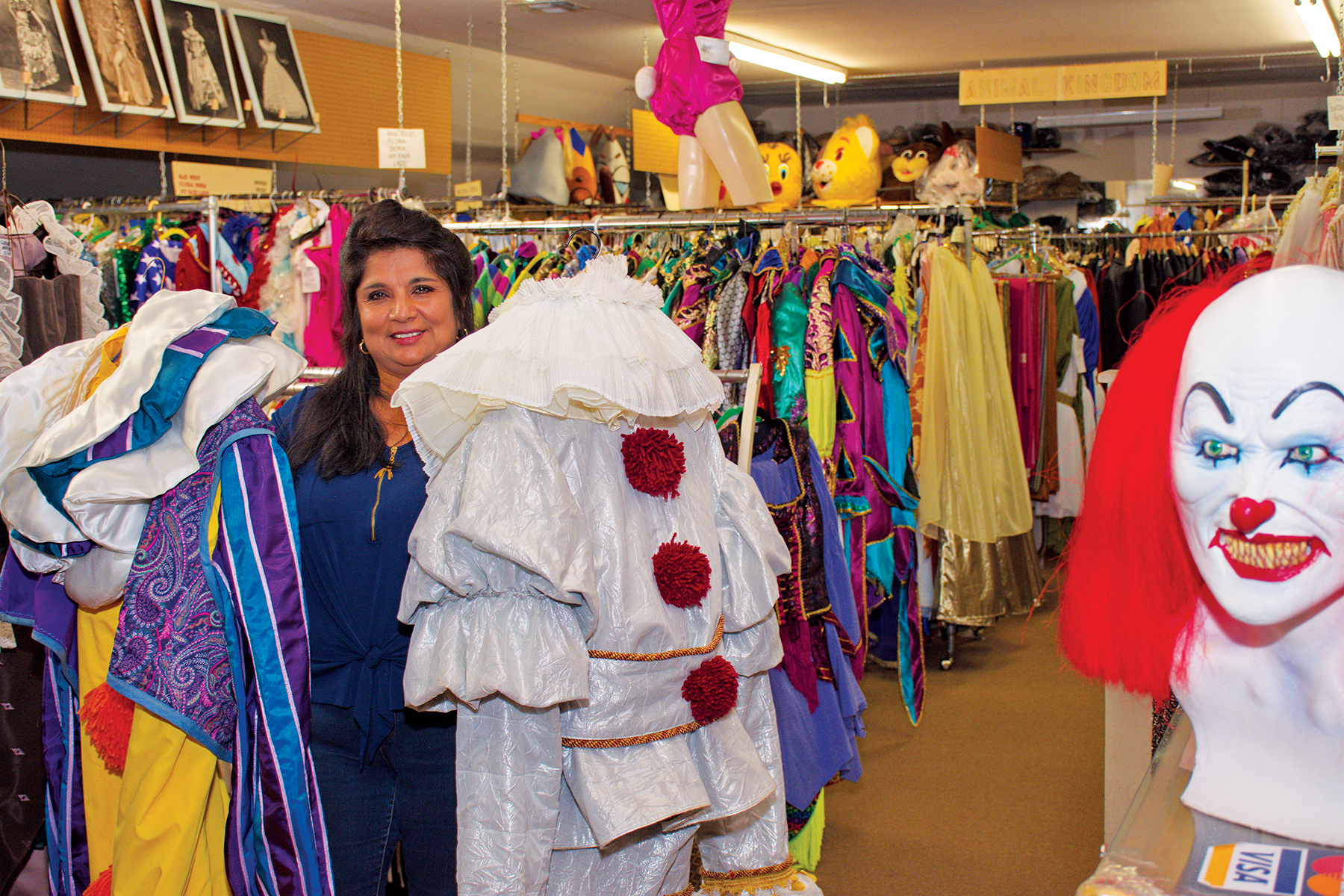 In today's rapidly changing economic environment, many companies truly can be considered transformative – think Apple, Amazon or Google. These three giants have revamped the landscape in ways never before imagined. It's really quite amazing how they've changed us.
Equally amazing is that right here in 78209, there exists our very own transformative enterprise that's been refashioning us from head to toe for decades. For almost a century, the venerable Gibson Costume Shop has been giving its clientele the opportunity to assume the persona of almost anyone or, at times, anything. Thanks to an inventory of 80,000-plus incredibly real and/or wildly fantastic quality costumes, this is one outfitter that has made slipping out of the ordinary and into something a little different a snap.
Gibson Costume Shop was established in 1925 by Mrs. Jimmie Gibson, a local woman with a head for business and a knack for sewing. Her costume shop grew out of a modest Gibson family-operated grocery store located on San Antonio's near East Side. Business was good until it was muscled out by a large, newly-arrived chain known as the Piggly Wiggly. Unable to effectively compete, Jimmie "masked" her disappointment and simply refocused.
She was always an excellent seamstress and had developed a following making custom dresses as a side gig. It was the Roaring '20s, flappers were all-the-rage and the fashions were fabulous. A party atmosphere existed even in the old Alamo City, and everyone wanted to look his or her best. So, post-grocery, she turned to the sewing machine.
While dressmaking would prove to be lucrative, many popular social occasions called for the attendees to be in costume. The question "Could Mrs. Gibson help here too?" was frequently asked. Not known for saying "no," she obliged, and it wasn't long before fun and fancy get-ups became this imaginative woman's fulltime forte. She would create each ensemble, including all of the complementary paraphernalia, then rent the same to the excited patron. When returned, it was cleaned, stored and ready to be fitted for the next gala. Jimmie would run the almost one-of-a-kind emporium well into the 1960s before her children took over. Currently, the costume shop is owned by her great grandchildren. Now that is a family business!
As the establishment and its ever-expanding inventory grew, new digs were eventually needed. In 1957, after designing and constructing its own building at 111 Allensworth Street near Broadway and Hildebrand, the business moved and is still there today, filled with transformational wonderment.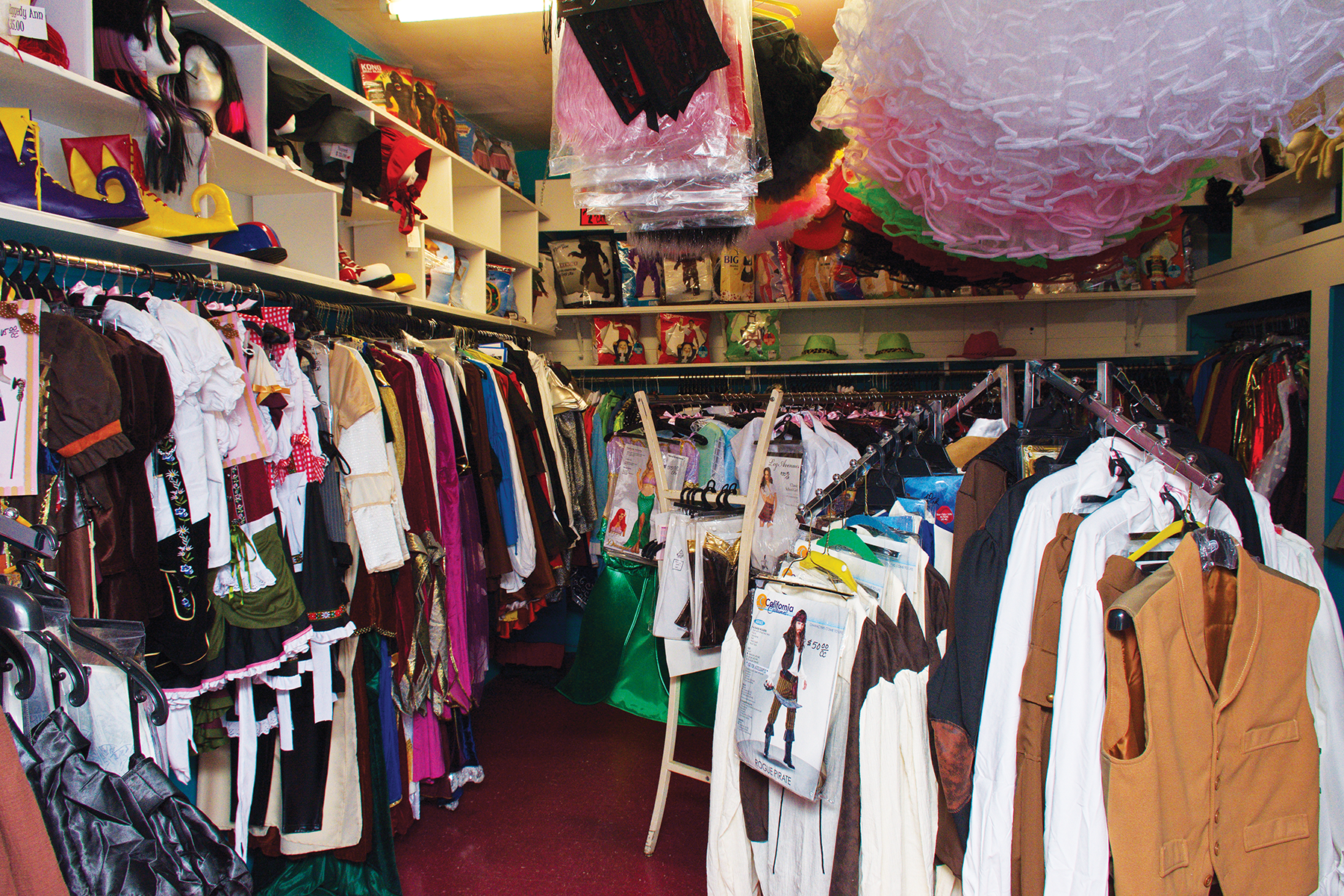 Currently, with this month's ghostly holiday impending, Gibson's is geared up to handle the hordes that come each October, intent on stepping into another guise. However, Sandra Torres, the store's manager of 30 years, isn't worried.
"This is our busiest season," she said. "However, we provide costumes to schools, theatrical companies, conventioneers and lots of others needing an alien, Viking, Santa or whatever throughout the year."
That continual business really showcases customer satisfaction. The range of character costumes available is incredible, such as pirates, Roman soldiers, hippies, Southern Belles, gangsters, and what or whoever is popular at the box office and/or political scene at the time. Of course, every outfit has the appropriate accessories required for a complete look – hats, canes, masks and wigs, to name a few. The costume shop, as Torres attested, "has it all."
Every one of the premiere costumes were amazingly made on-site by Torres and her talented staff. They are only available for rent, and almost all size requirements can be accommodated. However, if a little tailoring is required, Torres and her crew are happy to help. Most importantly, even though each uniform has been worn previously, all are meticulously dry cleaned on-site before the next rental.
If folks want a costume for multiple uses and would prefer to purchase, that's not a problem at Gibson's either. The entire downstairs is overflowing with buyable outfits. If desired, thanks to the store's large selection of hair pieces, makeup, gadgets, masks and other transformative stuff, customers can literally create their own look.
If you're hankering to be a superhero – Wonder Woman is very "in" this Halloween – or almost anything else you can think of, Gibson Costume Shop is definitely the place to go. You'll find it a very "transformative" experience.
By Ernie Altgelt
Photography by Martin Waddy