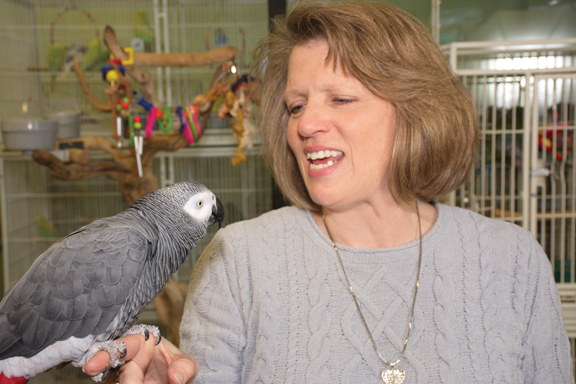 If you're a pet owner in '09 (and most of us are), the care and well-being of these furred, finned or feathered members of our families remain foremost. We just love our pat-able, purring pals, but more importantly, understand that in return for the joys of these special relationships rests a substantial responsibility. So aside from a visit to the vet, where can we turn for the help, advice and the many essentials necessary for an animal's ongoing health, happiness and, in some cases, even some continued high-spirited hopping?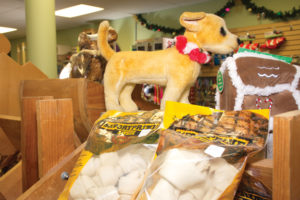 Thankfully, there's Pet Works, a 27-year-old Alamo Heights institution dedicated solely to the welfare of all our creatures (great and small). Here, caring, quality and complete comprehension greet visitors, two- and four-footed, seeking the finest in fauna-focused foods, fundamentals and, oh yes, fun. Why, you might say that shopping there is just tail-wagging "paw-fect." Arf, arf!
Opened in 1989 in the Sunset Ridge Shopping Center and originally owned by native 78209er Carol McGuire, she, with her deep love of animals, brought a considerable business savvy to her new enterprise. And thanks to this admirable commercial sense, she also had the wisdom to hire (and give a small part of the ownership to) a seasoned pet industry specialist named Sheila Crane. Together, the duo strived to establish a first-rate pet emporium dedicated to serving the needs of the greater AH area. And Carol and Sheila quickly proved up to the task.
As was mentioned, Carol had a business background. It was Sheila who had the hands- on experience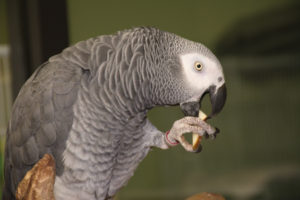 that would guide the store's future direction, culminating in the comprehensive outlet that's now in operation. As a student at UT Austin, Sheila managed a pet store for several years. It was in that role that she learned the invaluable behind-the-scenes tricks of the trade that would become so important later. As she recalls, "I grew up in a household with lots of very active cats. I knew about the care and feeding of multiples. When I joined the staff of the Austin pet store, I became exposed to the mercantile side of managing animals and the related inventory. And, amazingly, I just loved it." To further her "creature credentials," after graduation, Sheila worked for five years for a national pet supply company as a territorial sales rep. It was during this time when she and Carol first met.
Carol had always wanted to open a neighborhood pet shop but recognized her lack of firsthand pet experience. Sheila, as the San Antonio area representative for her company, was asked to consult with Carol regarding inventory needs. During that consultation, Carol indicated that she was "looking to hire some knowledgeable help" and asked if Sheila knew anyone. After several days of thought, Sheila realized "I was that person," and a deal was quickly struck with Carol retaining primary ownership while Sheila would act as manager with a small stake in the business. This worked wonderfully through seven years of growth, concluding when Sheila amicably bought out Carol and became the sole owner in 1996.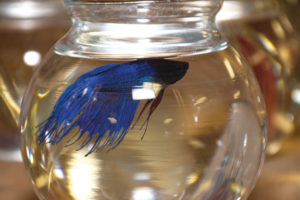 Today, Pet Works is ensconced in an airy space in the Lincoln Heights Shopping Center a few doors down from H-E-B. The move came in 2009 when new digs were required, and as a delighted Sheila relates, "Even though we acquired a new address, our customer base remained incredibly loyal with many new folks discovering us as well. It's truly been great."
And it keeps getting better. Pet Works was always a well-stocked enterprise offering seemingly everything the pet owner would need or want. And that hasn't changed a bit except that there's more. The store is dazzlingly laden throughout its 3,500-square-foot interior with myriad product lines all guaranteed for their quality (for example, all edibles are made in the U.S. or Canada – none come from China) and usability. Foods and treats, pet clothing and collars, toys, crates and cages, cleaning and washing supplies and more comprise the inert 10,000-plus inventory.
But what would a pet store be without lots of really neat "live" offerings as well? These include rabbits, guinea pigs, Siamese fighting fish, hermit crabs and — Sheila's favorites — birds, birds, birds, all housed in clean, comfy environments. What's really special, however, is the service before and during the sale. Sheila and staff always provide comprehensive care and feeding information relating to each purchase to ensure a happy transition from store to home. And customers really appreciate Pet Works' boarding service for almost any small animal – avian, reptile, mammal, fish etc. (no dogs or cats).
Upon consideration, Pet Works truly is 78209's paw-fect pet store.
BY ERNIE ERNIE ALTGELT
PHOTOGRAPHY BY MARTIN WADDY