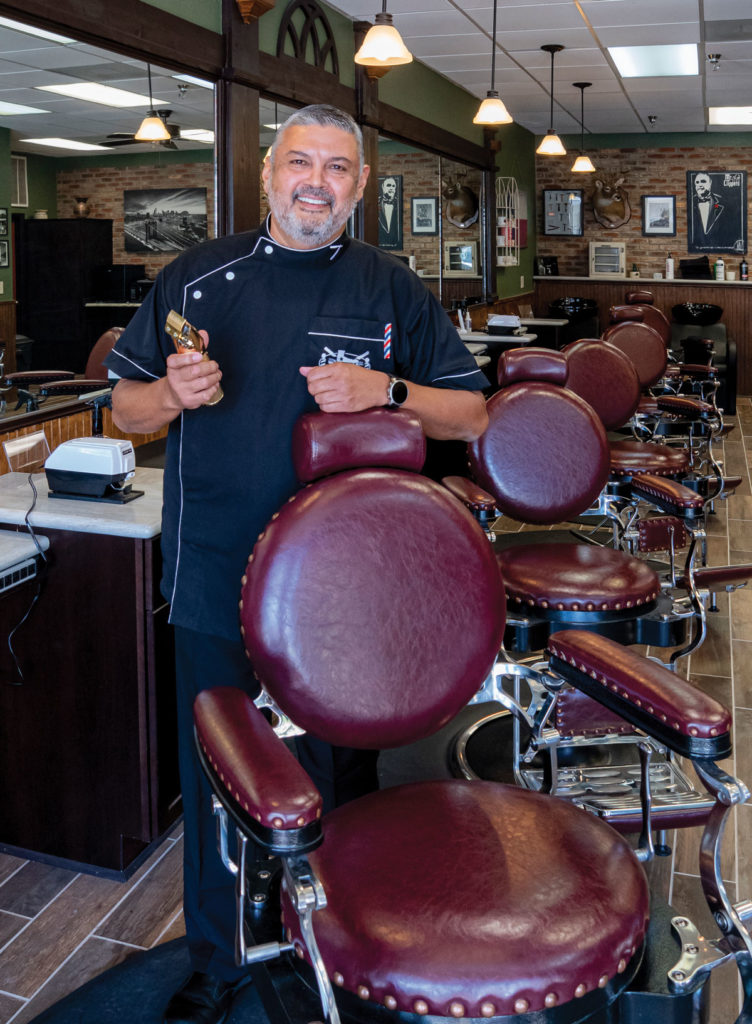 Those who enter Clippers Barbershop on Broadway aren't in for a typical haircut experience. There's no one rushing them into a salon chair for a quick cut, and the menu isn't limited with cute catchphrases. In fact, it's the total opposite. "These days, most hair places are franchises, and I wanted to offer something different," owner Gil Bianchi said.
"I wanted to give that traditional barbershop experience to customers because that's how they remember it from growing up. Having the paper tied around your neck, and the barbershop shop conversations; I wanted to create that experience they remember from being a kid."
Upon entering Clippers, customers will immediately feel nostalgic seeing the black and white photos of barbershops from the late 1800s, paired with legitimate replica barber chairs that recline. Along with men's and women's cuts, Clippers also offers a straight razor shave, a throwback, and a current-day luxury.
"Many women, like my wife and daughters, go get their nails done as a way to relax, and what do men have?" Bianchi said. "Coming in for a shave is an entire experience. We recline you, we hot towel you and massage your face."
Bianchi, who's been cutting hair for 40 years and grew up in New York, opened his first Clippers in San Antonio in 2003 when he moved to town. He now has four shops throughout the city, but his Alamo Heights location is his pride and joy.
"I always wanted to be here on Broadway, and never had any luck," he said. "Then, when it finally happened, it was by coincidence."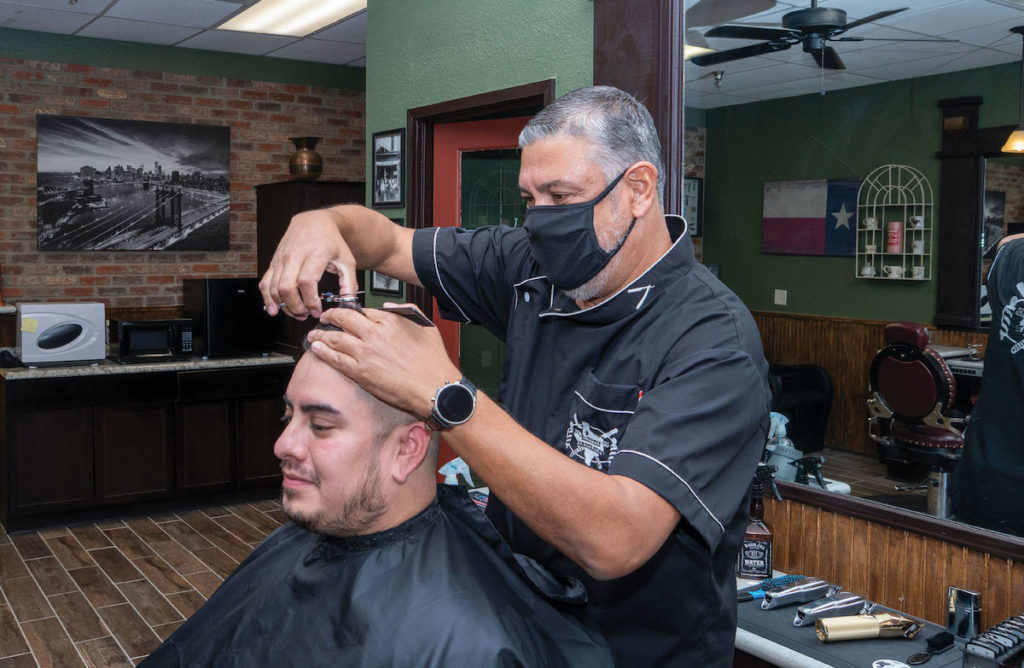 One afternoon, after visiting the city, Gil and his wife, Carolina, decided to take Broadway up to 410 to head home. That's when they saw the "for lease" sign of his now shop.
Alamo Heights has always held a special place in Gil's heart because it reminds him of the small town where he grew up.
"I have customers here who walk to the shop," he said.
"I used to walk to the barbershop when I was a kid. I really wanted to provide that community barbershop experience for the people of '09."
Forced to close down during the city-wide pandemic shut down, Bianchi said customers were eager to get back into his chair upon reopening.
"It was pretty overwhelming because many people had been trying to cut their hair at home, and everyone wanted to get in at once," he said. "The first day back I was here cutting hair from 9 a.m. until 10 p.m."
In light of COVID-19, Bianchi said some customers have been worried about coming back, but he's hoping life gets back to normal soon. And that includes the laughs and chatter that fill the barbershop chairs.
"Word is getting out, and we're seeing many new customers from the area," he said. "I want to bring this tradition to this town. We provide an experience like no other, and no one leaves the chair unless they are 100 percent satisfied with their service. We pride ourselves on that."
Walk-ins are welcome at Clippers, but appointments are appreciated.
By Christie Cuthbert
Photography by Al Rendon