Dentist Brings Strong Foundation From Iowa Farm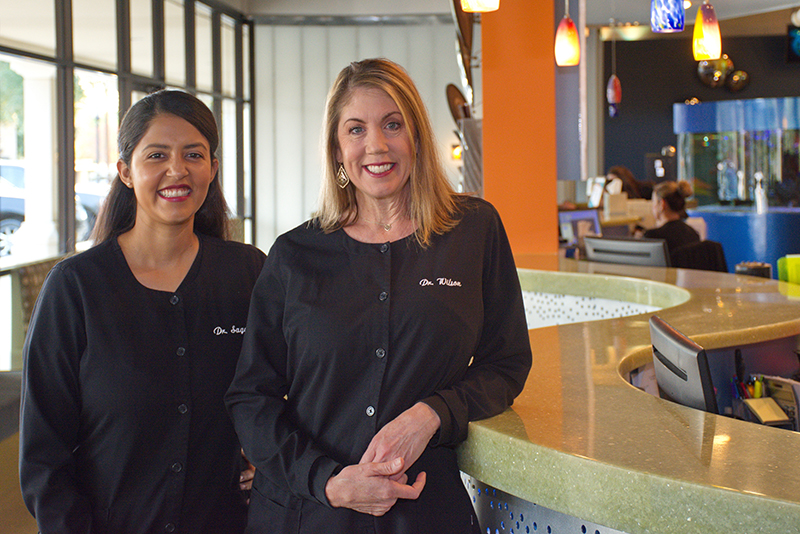 When thinking about life on an Iowa farm, images are conjured up of hard workers, friendly smiles and the warmth of small town life. These are all the aesthetics Dr. Rebecca Wilson brought from her upbringing on that Iowa farm to her dental practice at Alamo Heights Pediatric Dentistry.
"My mother was a nurse and taught me to love serving others," Dr. Wilson said. "At first, I thought that service would be as a veterinarian, but my older brother was a pediatric dentist and a father figure to me, so I followed in his footsteps." She said animals and children are often the same when it comes to the inability to express their fears.
Dr. Wilson has fashioned her successful practice around the core principles that were instilled within her in Iowa. First of all, she equates the success of her practice to her staff. "They are warm, friendly team players who support one another and see our working staff as a family," she said. "Also, many of us are mothers, and we treat each child as if they were one of our own." She recognizes the importance of family as a foundation of the business. "Employees stay for long periods of time. One who is a military wife has even left and returned a couple of times since we began," she said. Also, she explained, they take that love of family to the families they serve, and many stay on from the birth of their children until their high school graduations.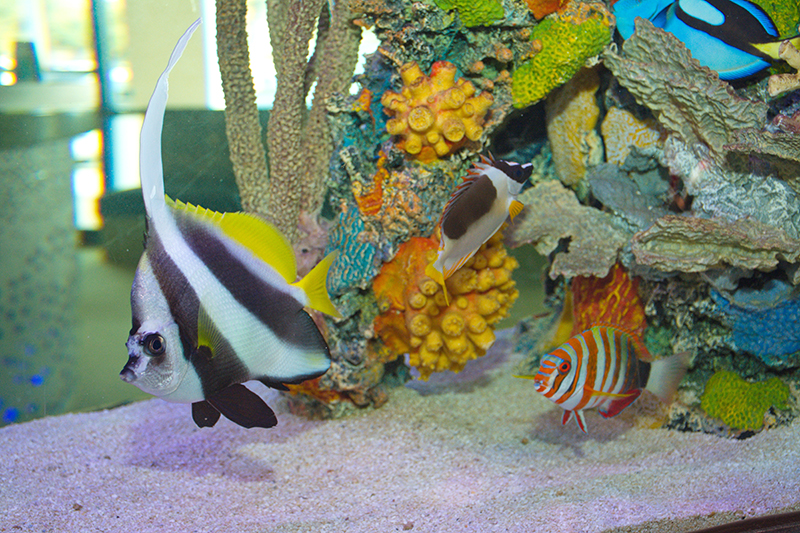 From her childhood, Dr. Wilson loved oceanography and saltwater aquariums, and this love is reflected throughout the modern, creative design of her offices done by local designer Jill Giles. From mirror bubbles and ironwork sea creatures all over the walls to the papier-mache coral play equipment, the entire office is designed to please children and put them at ease. "I love it when I hear a parent say her child gets excited about coming to the dentist," she said. "We have developed an inviting, loving experience."
But when fear does raise its head, often placed there by older siblings or friends, this staff is prepared to love the children right into the dental chair. "Each child is different," Dr. Wilson said. "We have worked on children while they sat in their parents' laps, and we take the time needed to assure they are ready for care." She also works with special needs children.
Dr. Wilson selected Alamo Heights to raise her family and her business on purpose: "Obviously because of my upbringing, I love the small community feeling. I love to see my families in the grocery after work. I love to sponsor Little League and T-Ball teams. I am truly blessed because I love what I do every day . . . every day is a special moment with my families and patients."
Don't be surprised when you reach out to shake her hand if you receive a hug instead from this warm, genuine farm girl.
By Pamela Lutrell
Photography by Martin Waddy