THANKSGIVING IN 09
With Thanksgiving just around the corner, look no further than 78209 for the best ingredients and prepared foods to get your through the holiday.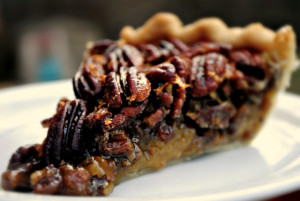 KOCH RANCHES GOURMET COUNTRY STORE
2114 Mannix Drive San Antonio, Texas 78217
210-858-9795
Koch Ranches Gourmet Country Store is selling frozen soy-free, gmo-free, pasture-raised turkeys; call to pre-order; pickup starts the Friday before Thanksgiving. Their selection of gmo-free pecan pies made with local, raw honey includes butter, rum, bourbon, chocolate and cranberry/orange. Also available are frozen sides, including sweet potato casserole, green bean casserole, roasted potatoes and green chile cheese grits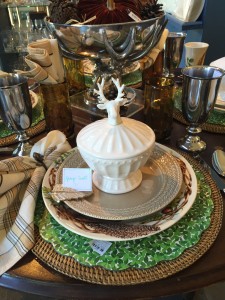 HANLEY-WOOD FINE GIFTWARE  & BRIDAL REGISTRY
5611 Broadway Street San Antonio, Texas 78209
210-822-3311
The best spread in Texas! Deliver an exquisite and colorful Thanksgiving table for those you gather with the help of Hanley Wood Fine Giftware & Bridal Registry. Their unique pieces are expertly selected and hail from the world's finest craftsman. Stop by their store to view tables set featuring The Woodland collection by Spode and Juliska – Forest Walk. Enhancing the settings are amber glassware by Vivaz, antler pedestal bowl by Arthur Court; pewter flatware by Arte Italica; nickel plated Pheasants by Dessau Brass; and Fresco Fabric table runner, saffron plush pumpkins, pinecones and orange hemstitch napkins. The store is also hosting its holiday party Sunday, Nov. 22.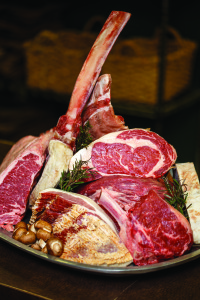 COOPER'S MEAT MARKET
6002 Broadway, Street San Antonio, Texas 78209
210-820-3838
Cooper's is taking orders for turkeys (both raw and cooked) up until the week before Thanksgiving, Nov. 19. Offerings include 13–pound and 18-pound roasted turkeys and 13-pound turkeys deep-fried in soy oil. In addition, you can get NBS hickory-smoked turkey or Turducken, de-boned turkey stuffed with duck breast, chicken breast and cornbread dressing. Sides to round out your meal include cornbread stuffing, chorizo red pepper stuffing, giblet gravy, mushroom gravy, cranberry sauce, creamed spinach, mashed potatoes,
sweet potato mashers, roasted potatoes, green beans with bacon and side casseroles.
EARL ABEL'S
Terrell Plaza 1201 Austin Hwy, #175 San Antonio, TX 78209
210-822-3358
Everyone in '09 has a special place in their heart for the great pies created at Earl Abel's. Flavors to choose from include pumpkin, Texas pecan and sweet potato pecan. The deadline to order your Thanksgiving pie is Nov. 23.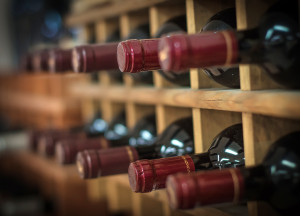 THE GRAPE WINE COMPANY
1747 Citadel Plaza, #112 San Antonio, Texas 78209
210-828-2222
The company is running a special offer on wines in a range of prices, typically including a cabernet and a pinot noir. These wines go well with the traditional Thanksgiving feast, as they are tasted and tested with the food. Wines include Louis Latour Gevrey Chambertin 2012, red Burgundy and Pascal Jolivet Sancerre Blanc.
NOTHING BUNDT CAKES
5164 Broadway St Alamo Heights, TX 78209
210-233-8430
Choose from cakes with Thanksgiving-theme decorations and such flavors as pumpkin spice.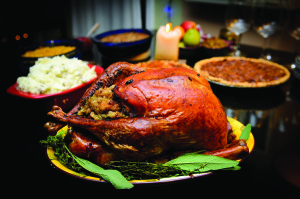 CENTRAL MARKET
offers a holiday hotline, 210-368-8607, for ordering entire turkey or ham dinner meals, tenderloin or rib-eye dinners or a la carte items for your holiday gathering. You can also order turkey (raw or cooked), fixings (over 80 items), and sides to complete your meal to perfection. Central Market is also offering special new items that can serve as gifts or treats to serve guests at holiday gatherings: Central Market exclusive holiday sodas: Flavors include pumpkin spice, wicked apple, sugar plum, sugar cookie, candy cane and gingerbread. Flamigni Panettone: Wrapped in decorative wood, flavors include Moscato raison and fruit, Milano, whole wheat and chestnut cream. Jo's Candies Peppermint Bark: A holiday classic, with layers of dark chocolate and real white chocolate topped with crushed candy cane. Marou 'bean to bar' chocolates: Handcrafted single-origin chocolate bars made in Vietnam. Scyavuru Preserves: Choose from Sicilian apricot, black fig, sweet onion, orange marmalade, white peach and strawberry.