Dogs With Jobs
The San Antonio International Airport is HUGE! It recently broke a record, flying some 15,000 people A DAY, for a total of 10.36 million passengers in 2019. Passengers most certainly frequent the airport, but pups do too.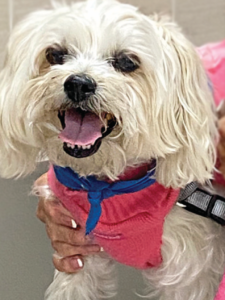 Meet Bella. Bella is a petite dog with light, wavy hair, offering everyone she meets the sweetest smile. Several hours a week, Bella and owner Bonnie Gioiello roam the airport, searching out the tired, the weary, and the bored.
"If they look up and smile, they are a dog lover. If they don't, we move on. First thing, they want to pet the dog. And my first question to them is: 'Do you have a pet?' and they'll bring out their phone. We just have a conversation!"
Bella and Bonnie are a volunteer team with Pups n' Planes, where "comfort" dogs and their owners offer distressed travelers a little sugar. "People are waiting, their flight has been canceled, or they may have a four-hour wait, and they are upset."
"One time, two little girls stopped to pet the dog, and I looked up, and the mother was crying. Her husband was being deployed. I spent probably a half-hour with them, and the dad thanked me so many times because it got them thinking about other things," Bonnie says. Airport staffers implemented the idea after learning how well it worked at the Los Angeles International Airport. Pups n' Planes has been reducing blood pressure and turning frowns upside down for six years.
"In the car, she knows that we are almost at the airport. She gets so excited! Her job is to make people smile. She does that job."
And if you saw Bella, you would smile too. The girl team also spends time at the airport USO, softening the loneliness and longing of our troops, so familiar to military life. While Bella offers kisses, Canine Explosive Detection Supervisor Sgt. Andres Lopez, and his police dog Keyno, provide safety and security. "We are there to make sure that the traveling public is safe, the dog makes that any threats associated with aviation there aren't real threats," says the airport K9 police officer. Lopez and Keyno "nose around," sniffing out threats that could come from a parked car, a suitcase, or a person. "Dogs are about as mobile as you can get," says Lopez. He means the nose is mobile.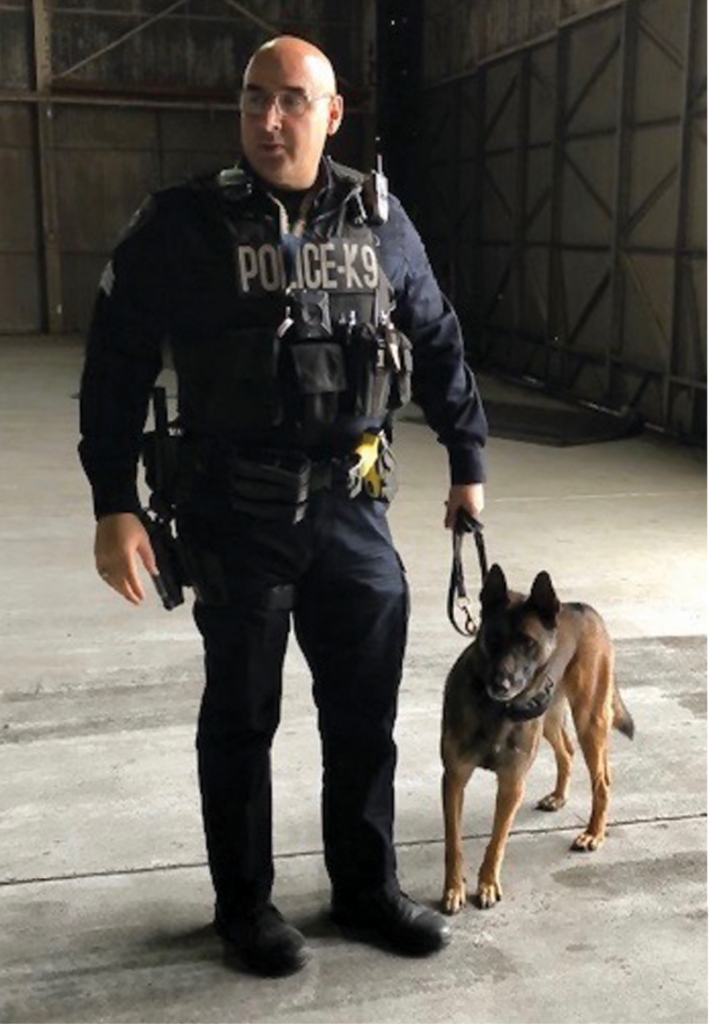 "A dog's olfactory senses are greater than a human … if we walk into a Pizza Hut, humans will smell pizza. If a dog walks in, they're going to smell yeast from the dough, tomatoes from the sauce, the pepperoni. They can break it down."
In the book "Dogs Never Lie About Love," author Jeffrey M. Masson, Ph.D., explains that a human has 5 million olfactory cells in their nose, but a German Shepherd has 200 million. Dogs remember thousands of smells. "That is what makes them so effective, searching for threats, in the airport," says Lopez, "as they seek to uncover anything from a bomb to that undeclared cheese, you snuck in from Europe."
Airport K9s train at Lackland AFB, alongside canines from around the country. Sgt. Lopez says these dogs love their job."My dog does not want to lay in the backyard and relax. He wants to go constantly. It makes them good working dogs."Essential, because they cover a lot of ground. Travelers should admire them from afar. No petting! Lopez says it's his dog, whom you will irritate.
"It is interesting and rewarding but challenging. You cannot afford to miss something. If you do, it could be bad for a lot of people."
I'll say! So, hats off to working dogs, the ones who keep us safe, and the ones who make flying more pleasant in the busy skies of today.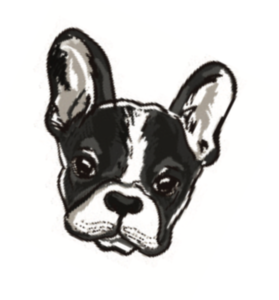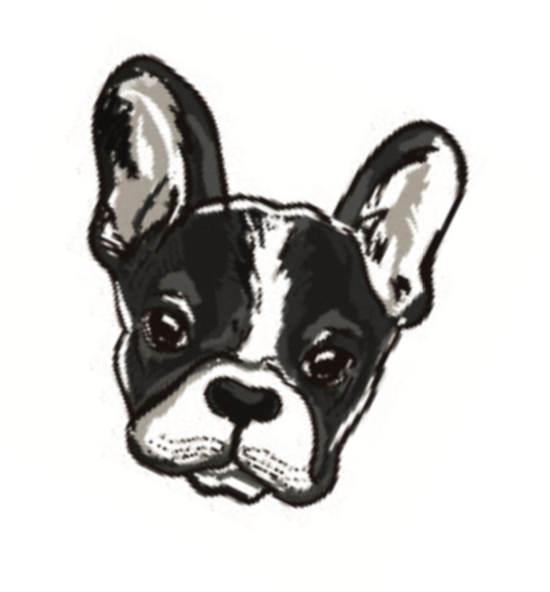 Until next month!
Woof, woof!
Roxie
---
By Berit Mason