The Do's and Don'ts of Giving Pets at Christmas
"How much is that doggie in the window? The one with the waggly tail."
Sales of those doggies in the windows, wagging their tails, skyrocket at Christmas, because some parents want a happy, waggly puppy-dog as a Christmas gift, for their children.
"The holidays are our busiest time of year," says the Animal Defense League's Wendy Wickham. "After Thanksgiving is when we really see people wanting puppies or kittens, as gifts."
The Animal Defense Leagues development officer hopes that instead of buying puppies from a pet store, you'll come adopt a shelter pet. The Animal Defense League is on Nacogdoches, and their Paul Jolly Center for Pet Adoptions, is across the street from the San Antonio Zoo.
"Adopting pets is really important. There are many great animals in the shelter, all of the time."
Wickham has a few "do's and don'ts", for giving pets as presents.
"Make sure that who you are giving the pet to, really wants it, and can take care of it."
Pets need care.
We can't help ourselves to the refrigerator, though some of us try, and we usually don't take ourselves out for walks, unless we are making a break for it.
Do you have the right environment for the animal?
A yard to play in, and trees for shade?
Families wanting to adopt puppies or kittens must remember: these are babies still, with all of the attendant chewing, potty training, and energy to do lots and lots, of running around.
A great "do" is to bring cheer to some poor orphan, at Christmas. "They are so ready for a home!" says Wickham, of shelter pets.
To reduce "returns" come January, Animal Defense League adoption specialists are trained matchmakers.
"We have a thorough vetting process. We ask about the environment, we ask who the pet is for, or where it is going," says Wickham.
Because if it is not a good match, the animal may be sent back, or dumped. And, that is not a happy outcome, for anyone.
Adopting animals out, is a great thing.
But, having them all come back again, is not so great.
"We don't want them to be outdoor pets, particularly in this climate that gets so hot."
In and out is fine, but left outside to rot, is not.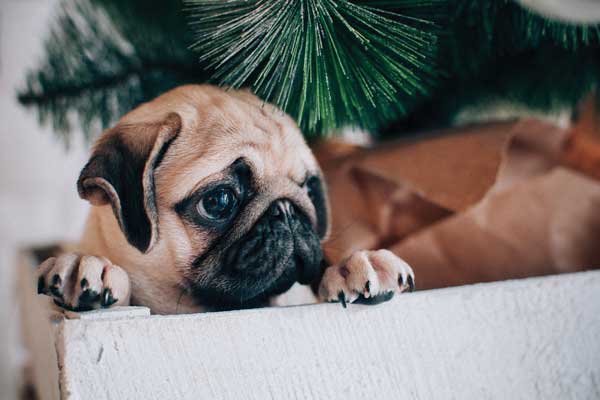 On occasion, we need to see the doctor, so future owners must be prepared for vet bills. Fido won't be getting any Medicare, and pet ownership is a lifelong commitment.
"Keep the animal in another room, in a well-ventilated crate," says Wickham, of Christmas Day, when presenting the new family member.
Dogs and cats do not belong under the tree, even if the box has holes. Better a spacious crate with a soft blanket, providing the newcomer with their own space.
"This is still a scary experience for them," says Wickham.
And a quick tip: "DO NOT" put a holiday bow or ribbon around their neck, instead tie it onto their collar.
No one wants to be strangled.
"DO" allow them time to adjust. Don't rush out, and buy them stuff before you know them better. Otherwise, you'll end up with chews, beds, and toys they may not use.
San Antonio Pets Alive! is also concerned about "the Christmas gift", getting a good home.
They offer two holiday programs, to help with that.
One: Offering adopters a "staycation" plan, says SAPA!'s Olivia Schneider. "This program affords prospective pet owners the opportunity to see if their furry friend has found their forever family." After an approved application, the group allows for a pup or cat to go and spend an afternoon, or a weekend, with a prospective owner, for everyone to try each other out, before committing.
Two: San Antonio Pets Alive! is selling Adoption Gift Certificates. If your friend or relative wants a Christmas pet, give them a San Antonio Pets Alive! gift certificate, to encourage them to get a shelter pet.
Wickham also suggests having a "meet n' greet" with your other pets, to make sure everyone gets along.
Or take the whole family. It won't be a surprise, but there won't be any bad surprises, either.
LOCAL ADOPTION RESOURCES :
Animal Defense League of Texas
210 Tuleta Dr, 78212
210-655-1481
adltexas.org
San Antonio Pets Alive
2200 Texas 151 Access Rd, 78227
210-370-7612
sanantoniopetsalive.org
SNIPSA
4216 McCullough Ave, 78212
210-237-9400
snipsa.org
San Antonio Humane Society
4804 Fredericksburg Rd, 78229
210-226-7461
sahumane.org
Merry Christmas, and Happy Holidays!
Woof Woof, Roxie
By Berit Mason