Flea and tick season will soon be in overdrive, but today's pet owners often seek natural solutions to keeping Fido and Fluffy comfortable and flea free.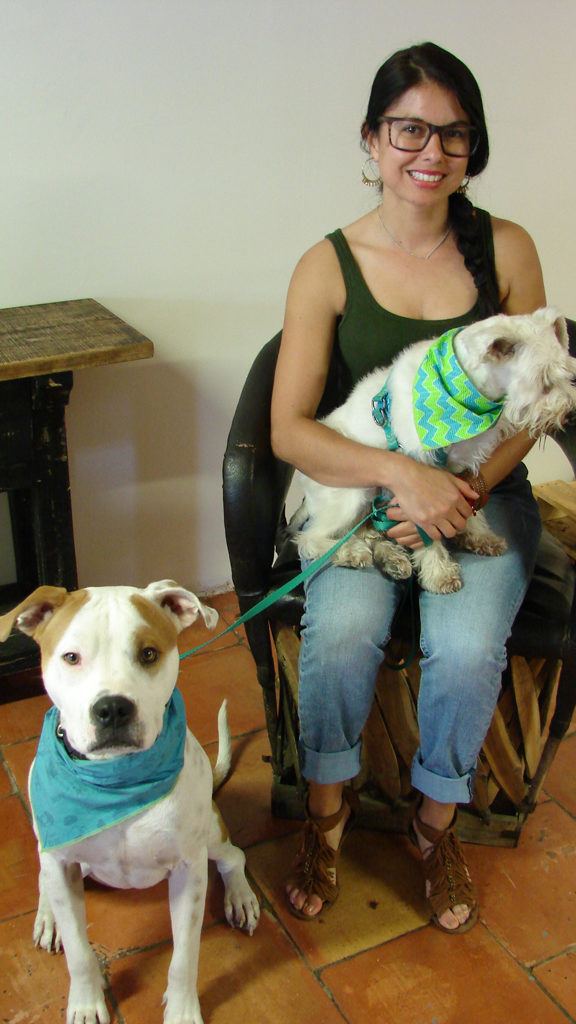 One young '09 entrepreneur is Julia Gonzalez, who just opened Pet Wants, next door to Cappy's. She sells only organic pet foods and products, catering to increasingly concerned pet owners who worry about what goes into their pets' food and medicine.
"Our foods are high in nutrients so they nourish the skin, and along with the anti-itch skin cream we sell, the combination helps dogs avoid a strong medication," she says.
Gonzalez switched from chemical treatments after her schnauzer, Casper, then 7, suffered seizures following an application of a chemical topical flea treatment. "I think we're coming into a new era where it's acceptable to give your animals only natural products versus the chemicals," she says. Her Pet Wants Mosquito, Flea and Tick Repellent uses natural oils, among them lavender. With all-natural products, owners must apply them more generously and more often, she advises.
'09 dog owner Keith says his wife makes an essential oils mix. He said, "We put cedar and lavender on the paws, and we also use Wondercide Brisket. Our rat terrier has a kidney condition so we don't give him oral medications. My primary concerns are the long-term effects of being on medication."
Mike's Dog Shop at Sunset Ridge sells organic natural flea and tick treatments that Tina Kuykendall says sell very well. "We sell a lot of the cedar oil flea and tick treatment. One has a rosemary scent, but the predominant odor you will have is cedar oil. One is lemongrass," she says. She explains that it is like repelling moths from your wool coat, that cedar repels fleas from pets' furry coats.
Other treatments are Flea Away, which comes in brewer's yeast tablets that fleas find so disgusting that they stay away from dogs, and Flea Away's topical Diatomaceous Earth. "Diatomaceous Earth is used in industry. For anything with an exoskeleton, it covers them, drowns them, and they can't breathe. It's edible, it's very safe, and some people put it on the bedding and on the dog," says Kuykendall. "But with any natural product, you have to keep applying it. So we recommend you treat fleas on several fronts — shampooing, treating bedding, using cedar oil."
Lana Perkins, walking her pet at '09's Bark Park dog park, says she is partial to products like Diatomaceous Earth because of its organic nature. "I don't want to put poisons on my dog's skin because I don't know how she might react. Zoey is a mix. I will probably ask the vet for a natural thing from him. But sometimes natural remedies aren't strong enough and don't work well," she says.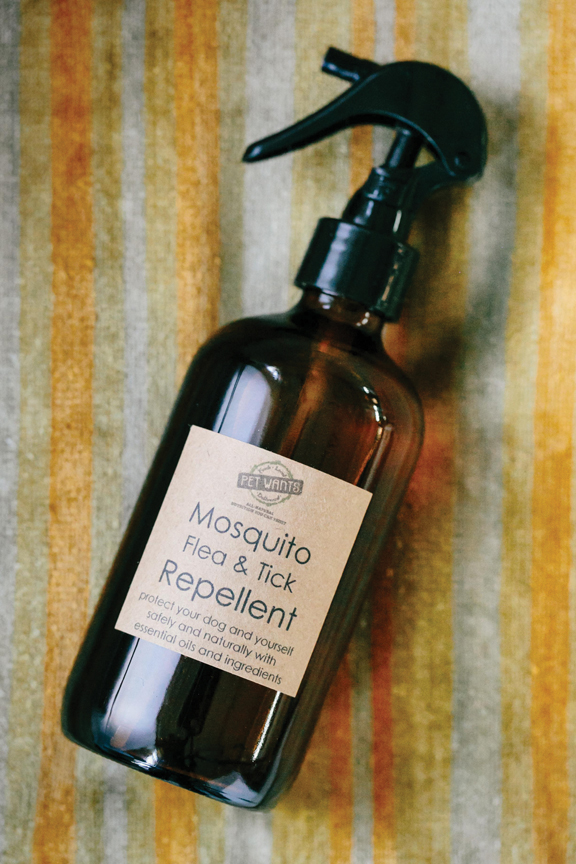 "I've used a well-known topical flea treatment and have had no problem. I wash them at least every two weeks with dish liquid," says Bob Schumacher, on his routine four-dog walk.
Susan Bovenzi just moved here with Nellie, a black Lab, and has not yet suffered a San Antonio summer flea battle. "I used a popular topical, and she was very lethargic and was not herself. But I would be very interested in an organic product to use on her," says Bovenzi. "I didn't know that there were organic products."
Dr. Pat Richardson of Broadway Oaks Animal Hospital does remind patients about possible side effects on some dogs such as vomiting, lethargy, lack of appetite and seizures from chemical flea and tick treatments from some of the drugs he prescribes.
"With the millions of doses of these drugs being given, because it's a drug, you are going to have a certain percentage of adverse effects. But if you don't treat fleas, dogs run the risk of developing flea anemia. I'm not crazy about combining heartworm medicine and flea medicine … that's trying to do too much," he says. "If your dog shows ANY signs of abnormal behavior after taking a chemically based flea and tick medication, contact your vet right away. If your dog is going to have a problem, usually it's going to be after the first dose and after a couple of days."
He adds the yard and the house also have to be treated because if the dog is clean, after one roll in the grass he's infected all over again.
Until next month!
Roxie
By Berit Mason