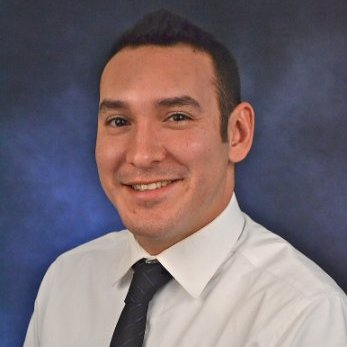 CHAMBER OF COMMERCE
Nick Bastress is Alamo Heights Chamber of Commerce's incoming president for 2016. Professionally, Bastress has served in advertising and marketing consulting for the past four years. Prior to joining KENS 5, he was at Time Warner Cable Media.
HOW LONG HAVE YOU BEEN A MEMBER OF AHCC?
I have been a member for two years now, going on my third. I joined the board my first year as part of the executive committee, and this past year I served in the capacity of vice president/president-elect.
What have you most enjoyed about membership?
While I know I can be a part of any of the myriad chambers of commerce here in San Antonio, I enjoy being a member of AHCC because it is all about connections. It is small enough to manage, and I recognize everyone's faces and names. I am able to formulate relationships with people at this chamber easily. And I enjoy the steady crowd we get at our luncheon programs and events. I see our luncheons not as a sales tool but an education tool. The luncheons are like mini-town halls. At these programs and through this chamber I have developed friends and work relationships on a personal level.
What is your goal for the chamber this year?
We are a voice of the community. We strive to educate our members and general public about happenings and discuss current and future endeavors that might impact our community and city. Here are the three ways the board and I will pursue this goal:
Outreach/See New Faces: I like to find out what attendees like about what they hear at our programs. We are a tri-city chamber for Alamo Heights, Terrell Hills and Olmos Park. And they see what we are all about. Huge chambers can be intimidating. It's easier to connect at our programs.
Engage the Community: We strive to work with the community within those three cities to provide an information exchange and open dialogue.
Grow Your Circle: We are here to help people grow their connections. It's always important to connect personally face to face.
What is new that is slated for this year?
For 2016, I want to keep the calendar alive and active. We will have more after-work networking mixers every other month or so and tie into a cause. While this chamber is about connections, it is also about helping the community. Each quarter I would like to have a volunteer effort taking place on a weekend for our chamber members to get involved — something that is family-friendly.
I find that you get to know people alot better oftentimes when you are wearing jeans or overalls rather than a suit and tie. You discover a lot about people when they are working together on a project and you see them in their true spirit. It breaks down the barriers and is a way to give back to the community. We will use our body of members, skills and resources and reach this goal.