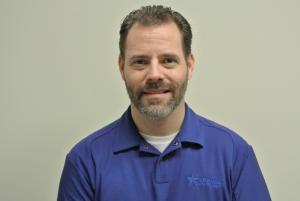 Recently, 78209 Magazine had the chance to speak with Geoffrey Elkins, president of the Alamo Heights Chamber of Commerce (AHCC), to discuss the Chamber's plans for 2015. Elkins gave us highlights about the Chamber's goals, recent activity, and membership benefits.
This is the third year that Geoffrey Elkins has been a member of the chamber and his first year to lead the organization. Professionally, Elkins works as business services account representative, providing businesses of all sizes network services for Grande Communications.
What is the mission of AHCC?
"We promote and encourage the general welfare and prosperity of businesses that serve three enclaves: Alamo Heights, Terrell Hills, Olmos Park and their surrounding areas."
TELL US ABOUT YOUR AHCC MEMBERSHIP.
"We have about 100 members, and we spotlight new members each month at our monthly networking luncheons. Our members span a wide variety of businesses, including health care, banking, CPAs and financial advisors, real estate, publishing, telecommunications, restaurants, law, and even fine wine and pet stores, among others," explains Elkins.
What ARE YOUR GOALS YOU WILL BE FOCUSING ON THIS YEAR?
"Growing our membership among businesses outside the three enclaves has become one of our growth areas we are focusing on this year. While some of our members do not hail from 78209, they have joined our chamber because they want to reach businesses and consumers in this ZIP code.  We really want to get the word out that we are not exclusive to Alamo Heights. By welcoming those members with the same goal, whether they hail from inside or outside the three areas I mentioned, our organization is poised to propel the growth and preservation of businesses here, and that is directly related to our economic success," Elkins points out.
TALK ABOUT "TASTE OF THE HEIGHTS" AND AHCC'S ROLE.
"Another area of major focus for the Chamber is the success of 'Taste of the Heights,' which we host with The Witte Museum. The event takes place annually in September, and we collaborate with different entities to make that event a success.  In its 22nd year, the event promises to feature dozens of food booths, multiple stages for entertainment and a great time for friends and neighbors to celebrate all our community has to offer."
DESCRIBE YOUR MEMBERSHIP NETWORKING EVENTS.
"Of course, as any chamber of commerce will tell you, networking opportunities for its members is one of the biggest benefits of membership. We work very hard to provide a networking platform for businesses to come together, where business owners and their employees can gather and enjoy a two-way networking opportunity and learn about each other. 
As an example, our first mixer this year was held at JACK-FM (102.7) in their Alamo lounge. We had live music, and it was catered, and we had a great turnout, even among people who weren't members yet but wanted to see what the chamber was about. We will try to do another one there. 
"Luncheons take place on a monthly basis. They are sponsored and usually held at Paesano's restaurant at Lincoln Heights. Grande Communication is sponsoring our April luncheon on April 1, and our May luncheon is scheduled for May 6."
"As people arrive, they have an opportunity to network and visit with colleagues and friends." Elkins continues, "We make announcements, officially welcome new members and have a guest speaker. Our speakers generally spotlight something our members may not be aware of that is happening locally, perhaps an initiative or project and the impact it may have on our community. We also discuss what we can do to help our community." 
What is ONE THING YOU WANT TO MAKE SURE PEOPLE REMEMBER ABOUT AHCC?
"I want to let people know that even if you are outside of 78209 as a business owner, you will not be turned away because AHCC is not just for Alamo Heights business owners.  We believe in networking and building lasting business relationships, and that will directly help expand our economic success here in 78209."