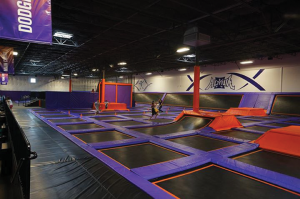 ALAMO HEIGHTS QUARRY GOLF COURSE
Get your family together for a short round of golf at Alamo Heights Quarry Golf Course (3 p.m. is twilight; 5 p.m. is super twilight), and play as many holes as you want. The front nine plays in a links-style format and features rolling hills, native grasses and immaculate greens. The back nine is laid out in a 100-year-old quarry pit. If you get hungry, the restaurant offers beverages, tasty snacks, pizzas, chips, dips and salsas. The course is located at 444 East Basse Road; tee times and prices can be secured by calling 210-824-4500 or visiting quarrygolf.com.
DOSEUM
It'll be fun for the whole family at the DoSeum on June 20 from 12 to 1 p.m. when parents and kids are invited for a ceremony to honor some of San Antonio's own young Special Olympians, learn more about Special Olympics and meet the Olympians and their coaches. There will also be a yoga workshop and RoTenGo, a game that mixes ping-pong and tennis. It's located at 2800 Broadway. Contact the DoSeum by calling 210-212-4453 or visiting thedoseum.org.
HEIGHTS POOL
Heights Pool, located at 250 Viesca, is a great place where families can cool off on a hot summer day. For over 60 years, Alamo Heights Pool has offered swimming lessons, exercise and relaxation to the Alamo Heights community. People of all ages enjoy a variety of programs and special events, including swimming lessons, an Olympic-size lap pool with continuous lap lanes, a separate diving pool with a 10-foot slide, a shaded kiddie pool, snack bar, volleyball area, space for birthday parties and plenty of picnic tables.Visit heightspool.com or call 210-824-2595.
MOVIE NIGHT IN THE HEIGHTS
Movie Night in the Heights takes place next to the nature trails parking lot off Viesca Street located adjacent to Heights Pool. Bring your coolers full of snacks, chairs and blankets. Movies are FREE. Films scheduled for the summer include June 12, Big Hero 6; July 10, Into the Woods; Aug. 14, Guardians of the Galaxy. Movies start at 8:30 p.m., but get there early for the best seats.
KIDDIE PARK
Kiddie Park is where children and adults can enjoy a nostalgic day of old-fashioned fun at one of San Antonio's most treasured landmarks. Established in 1925 and renovated in 2009, Kiddie Park is America's oldest children's amusement park. Kiddie Park has preserved its 1920s style by maintaining all of the original rides, while updating the park with modern facilities. Guests can enjoy the park's old-fashioned Ferris wheel and famous hand-carved Herschell Spillman carousel, as well as other classic kids' rides that have made Kiddie Park an iconic San Antonio attraction for over 90 years! 3015 Broadway, 210-824-4351 or info@kiddiepark.com.
SAN ANTONIO BOTANICAL GARDEN
Parents and kids can take the dog on Aug. 1-2 for a dog-friendly weekend at the Botanical Garden, 555 Funston Place. Doggie treats and pools of water will be available for your pup as you stroll and enjoy the sights and sounds of nature. A $5 donation per dog (on a leash, please) will go toward local animal-friendly charities. Pet adoptions will be available through Animal Defense League from 11 a.m. to 1 p.m. each day. You can see more details about this event by visiting sabot.org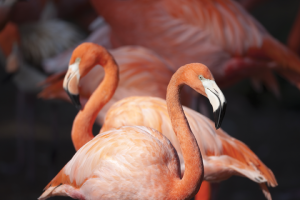 SAN ANTONIO ZOO
Located at 3902 N. St. Mary's, the San Antonio Zoo offers an unforgettable excursion for families since this zoo, established 100 years ago, is home to more than 9,000 animals representing 750 species of animals on 56 acres. From Africa Live! to Tiny Tot Nature Spot, gibbons, amphibians, cranes of the world and more, families will have much to see and do. Don't leave without hitting the butterflies exhibit and riding the custom-designed animal Zootennial carousel. The Zoo is open 365 days a year, rain or shine. Visit sazoo.org to plan your trip.
THE MCNAY
Fridays in June
June 5: Water & Weather
June 12: Critters & Crawlers
June 19: Reuse & Recycle
June 26: Parts & Pieces
10am (infants) and 11am (toddlers). Strollers/baby carriers encouraged. Register online at www.mcnayart.org/events or call (210)805-1768.
McNay Family Day: Go Green!
June 19: 1- 4pm
Explore how artists give new life to found materials in the exhibition Recycle, Repurposed, Reborn: Collage and Assemblage. Create collages, biodegradable newspaper planters, and run in a recyclable relay! Old tunes become new favorites with a musical performance. No reservations needed.
Family Art Play: Cartoon Portraits
June 28: 1pm and 3pm
Work with a San Antonio artist to turn pictures of people into captivating cartoons.
THE WITTE MUESEUM
Mark your calendars for Discover The Ice Age Family Day, Saturday, June 13, 12 – 4 p.m., when families can experience what life was like 2.5 million years ago. Face life-size animatronic models of animals with scientifically accurate movements, coloration, sounds and fur. From full-sized adult mammoth skeletons and wooly mammoth fur, along with fossils and casts, kids and parents can learn about the cave people, the Tar Pits death traps of the Ice Age and more. Visit wittemuseum.org or call 210-357-1900 for details. Don't forget admission is FREE from 3-5 p.m. on Tuesdays for Tuesdays Family Fun at the Witte. Parents and kids can join the H-E-B Read Aloud on June 16 and return June 30 at 5:30 p.m. for La Luz de San Anto.
THE ALAMO
Located on Alamo Plaza in downtown San Antonio, the Alamo houses exhibits on the Texas Revolution and Texas history. Families can stroll through the beautiful Alamo gardens. Just a short distance from the River Walk, the Alamo is a "must see" for anyone interested in Texas history. Visit thealamo.org for details.
ALTITUDE TRAMPOLINE PARK
The Trampoline Park recently opened its newest location at Huebner Oaks Shopping Center next to the Regal 14 movie theater at 11075 IH-10 West. The park features approximately 20,000 square feet of interconnected wall-to-wall trampoline attractions and exciting entertainment activities, including a foam pit, gymnastics tumble tracks, a kid zone, basketball dunking lanes, dodge ball and group fitness. Fun for the whole family! Visit altitudetrampolinepark.com or call 210-697-5867.
BRACKENRIDGE PARK AND GOLF COURSE
Brackenridge Park is located at 3910 N. St. Mary's Street. With its bike and running trails, playscape, river accessibility, pavilions and picnic tables, it is one of the best parks in the city in which families can take time out and connect. Brackenridge Park Golf Course is the heart of the Alamo City Golf Trail. Located just north of downtown San Antonio, this course provides an affordable option if a parent and child want to hit the links and enjoy its wonderful history and fun city-park layout. The 2008 restoration of "Old Brack" rerouted the course to Tillinghast's original layout and renewed its conditions to compete with San Antonio's premier golf courses. For details call 210-226-5612 or go to alamocitygolftrail.com.
JAPANESE TEA GARDEN
The Japanese Tea Garden is a public park with more than 90 years of rich history. Located near Brackenridge Park and the San Antonio Zoo, the Japanese Tea Garden is quiet, shaded and lush with exotic vegetation. It contains a large open-air pagoda, sprawling koi ponds and a waterfall. Located at 3853 N. St. Mary's Street, the Tea Garden is free and open every day from dawn until dusk and is wheelchair-accessible. Children are welcome as well as pets on a leash.
MAIN EVENT
With two San Antonio locations, the Main Event offers billiards, bocce ball, bowling, gravity ropes, karaoke, laser tag, mini golf, rock climbing and video games. Main Event offers five full-day sessions of Summer FUNcamps throughout the next few months. The camp runs from 8:30 a.m. to 1 p.m. for children ages 8 to 15 and includes bowling FUNdamentals, one-hour bowling play, video game play, laser tag battles (and other activities), bowling shoes, lunch, cool camp T-shirt and lanyard and a certificate of completion. Locations for Main Event are 8514 State Hwy 151, 78245, 210-521-8000, and 1911 N. Loop 1604 East, 78232, 210-305-5999. Visit Main Event online for dates and prices.
MISSION REACH
Get the kids out to see another part of San Antonio and get everyone paddling the Mission Reach. Winding along the San Antonio River, through old neighborhoods and farmlands, the Mission Hike and Bike Trail provides respite from the daily pressure and grind of city life. From Mission Concepción to Mission Espada, 8 miles of dedicated paved pathways are reserved for the hiker and biker. With an easy walk or ride, it is suitable for even young members of the family. Walkers and bikers can start at any of the four missions and travel to the next mission, making the round trip only 6 miles. Water is available at select missions, and callboxes can be found along the path in case you need to make a call and don't have your cell phone.
PEARL FARMERS MARKET
Parents and kids can celebrate the goodness of food, learn how to select among fruits, vegetables and meats and other harvested fare and dine on delicious creations and libations by visiting a local farmers market. Pearl Farmers Market takes place Saturdays 9 am-1 pm and Sundays 10 am-2 pm. All Pearl Farmers Market vendors are located within a 150-mile radius of San Antonio, providing fresh local and seasonal products that they planted, raised and harvested. Visit atpearl.com for Farmers Market vendor list and more.
THE TWIG: MISS ANASTASIA'S WILD AND WACKY STORY TIME
Join Miss Anastasia's Wild and Wacky Storytime at Peter Pan Day on July 11 at 10:30 am. The Twig is located at 306 Pearl Parkway. For more details about this event, visit thetwig.com.