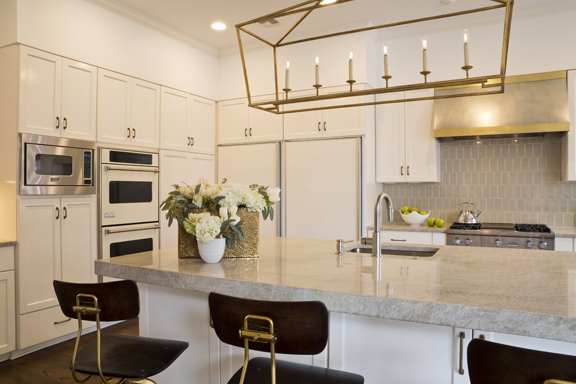 Hotel Emma at The Pearl continues to win awards as one of the best hotels in the world, and now the hotel's New York-industrial design is influencing local interior designers and homeowners.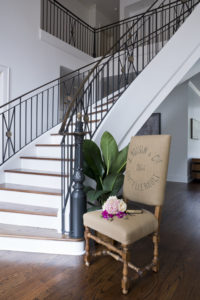 "Hotel Emma is a very popular influence right now," says Julie Bradshaw, owner of Bradshaw Designs, 19 Brees Blvd. "What a unique vintage-historic renovation they have done, and we are so fortunate for San Antonio to claim her as our own." The style is predominantly seen in businesses, loft apartments and townhomes, but more and more homeowners are asking to apply the influence to their residential design.
Morriss and Erin Hunt are such homeowners. They are the owners of a 6,000-square-foot home on Geneseo Road and came to Bradshaw after they purchased the home one year ago for their family of five, including three active boys. They describe their design inspirations as a blend of life in New York, their family residences in Pittsburgh and the Hotel Emma. They wanted an "industrial vibe with a homey feel." The home was built in the 1990s and was in need of an upgrade.
Mauze Construction Company handled the remodeling work for the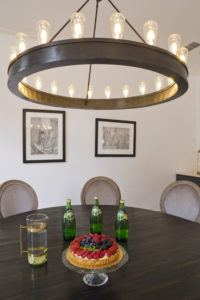 house, and Bradshaw Designs was tasked with the spiral staircase, wine room, kitchen area and other details throughout the home. The design highlights included changing the marble floors to wood for a warmer, softer feel; removal of a partial wall and bar between the living and kitchen areas to open views to the beautiful outdoor pool; and addition of whitewashed brick to the fireplace surround as well as the other premier areas of design.
The Hunts longed for a residence that evoked memories of their New York brownstone, and they believe they have discovered them within this new renovation they now call home.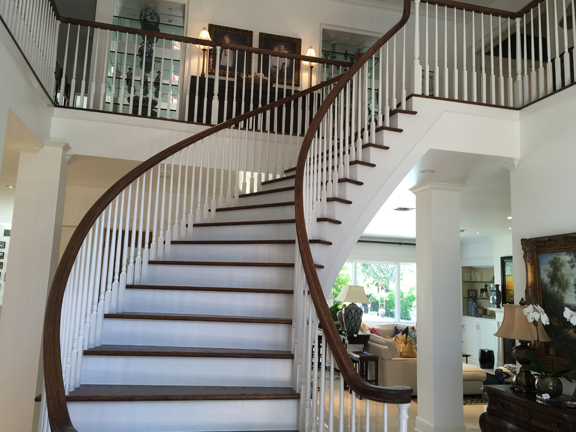 By Pamela Lutrell
Photography by Al Rendon