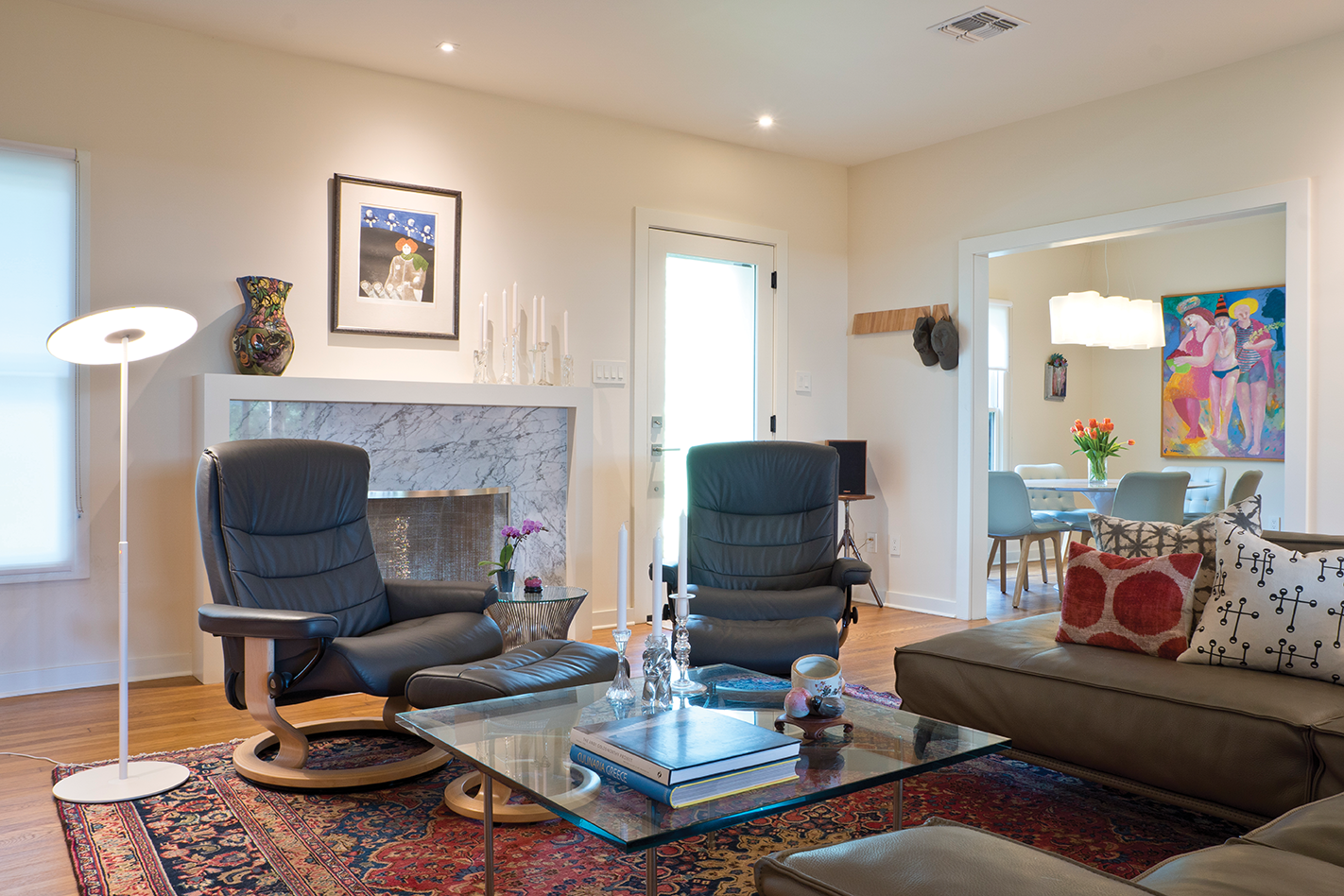 An Alamo Heights couple with two grown children out of the nest made a conscious decision as they planned a remodel of their 1940s cottage. Working with architect Kristin Hefty of the Dado Group and contractor David Hartman, the modern makeover incorporated elements that would allow the two professionals to age in place as their needs change over time.
"We never want to move again," said the wife, an active member of the real estate community. "It started with wanting to move the washer and dryer inside from the detached garage."
The couple also wanted to include a screened porch for extended outdoor living and a swimming pool and spa for exercise and relaxation. The project was called Hippie Hollow House in reference to their inclination to swim au naturel.
"An aging-in-place plan is not just for seniors," explained Hefty of the design direction. "It is for responsible clients who want to ensure their quality of life and live it out to the fullest extent."
On the exterior, all wooden siding was removed and clad in cement board that was cut down into wide planks and interspersed with metal "Z" flashing. A new standing seam metal roof, double pane low thermal emissivity windows and insulation in the walls added greater energy efficiency and low maintenance.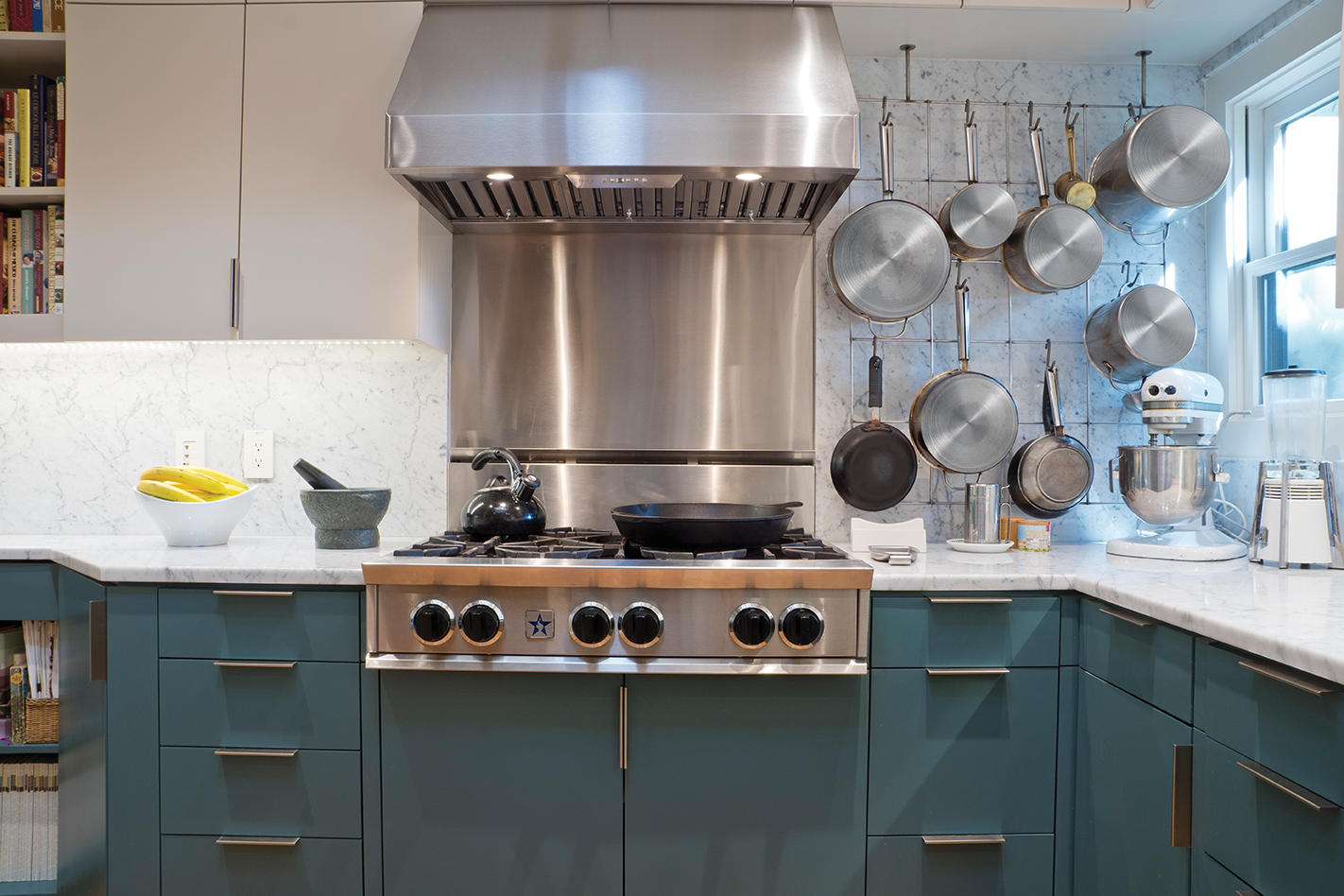 The single level home retains its natural hardwood floors throughout treated with an eco-friendly finish of hardwax oil. All doorknobs were replaced with stainless steel door levers, easier to open than traditional round doorknobs.
In the entry, a frosted glass front door allows light to fill the living spaces while maintaining privacy. Working with Hilmy Design, the clear glass was frosted with a film that left a clear, one-inch reveal around the door and a peephole cut out. The couple's two Jack Russell "watch dogs" have just enough room at the bottom of the door to sound the alert of approaching visitors, or an occasional squirrel or neighborhood cat.
In the living room, the outdated mantle was replaced with a simple, matte and Carrera marble surround that complements the clean lines and contemporary furnishings. A flat screen television and sound system are concealed in a contemporary entertainment center custom designed by Dillon Boyd. Flanking the center are built-in shelves holding family treasures.
A pair of Ekornes leather lounge chairs and ottomans anchor the fireplace with a Platner chrome and glass side table. An L-shaped leather sofa rests on a vintage oriental rug in front of a Ward Bennett Claw coffee table.
A rounded arched entry leading to the dining room was squared for cleaner lines revealing a Saarinen tulip dining table with marble top where soft mint green Italian Kuga chairs encourage family and guests to stay a bit longer. Diffused lighting illuminates the dinner table with a Logico Triple Linear Suspension Light, featuring three hand-blown glass diffusers. Gerard Rendon of Stevens Lighting installed new LED lighting throughout the home.
The kitchen, the heart of the home where the husband demonstrates his culinary prowess, was treated to new counter tops and backsplash of Carrera marble, giving the space a soothing sophistication. Existing flat panel cabinets were painted and fitted with tab pulls for easy opening.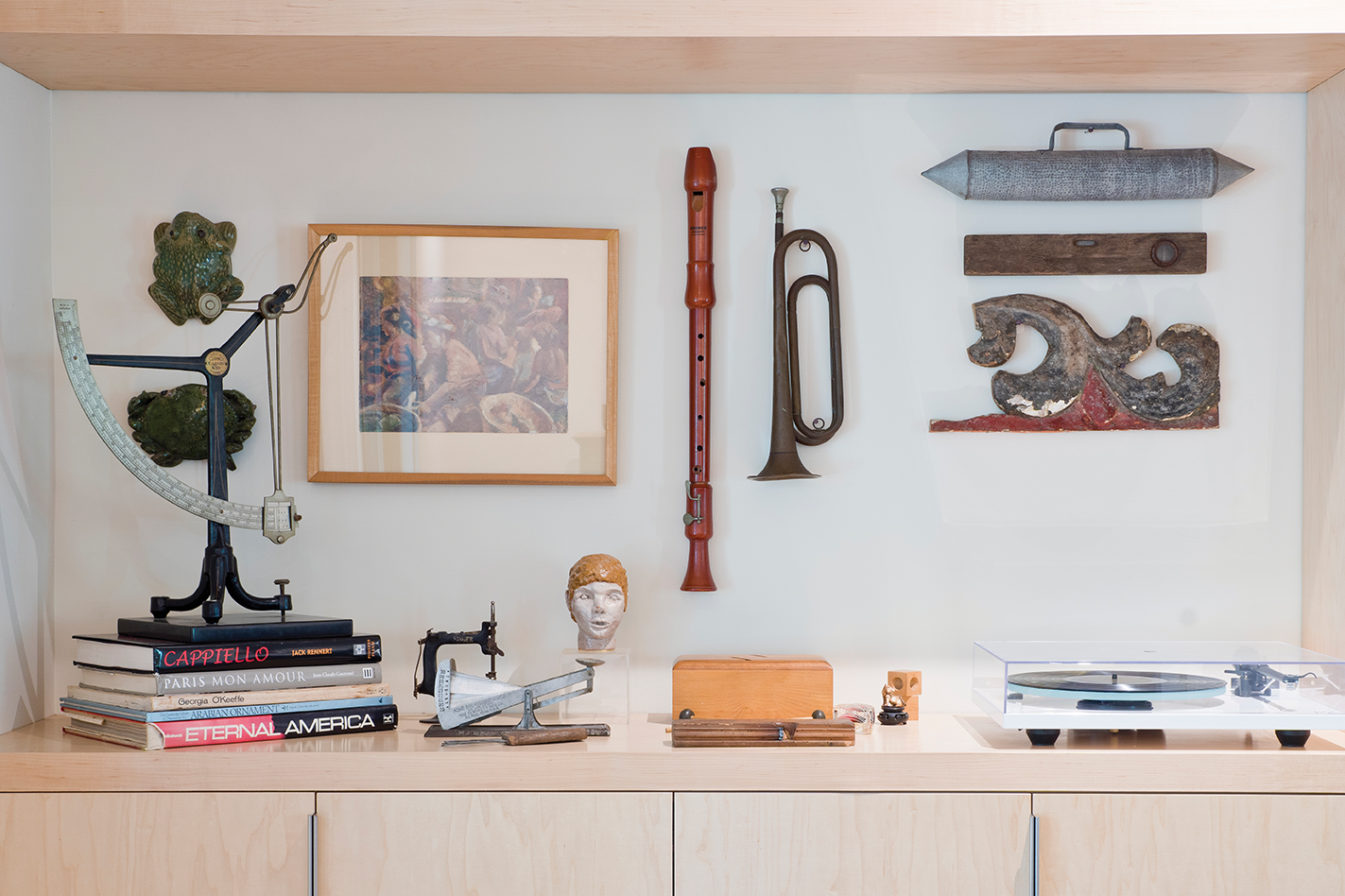 Adding living space to the home, a bronze screened porch offers outdoor dining and a respite for nurturing a growing collection of orchids. Contemporary lines are introduced with L-angled steel support beams, creating a less bulky silhouette. The decking is cedar. A Haiku fan system is controlled by iPhone, as are the sprinkler system, pool lighting, water jets and landscape lighting.
The Zen-like master bedroom was reconfigured to create a larger master bath with walk-in closet. Glass doors give a bed's eye view of the inviting pool and provide access to the great outdoors, clothing optional.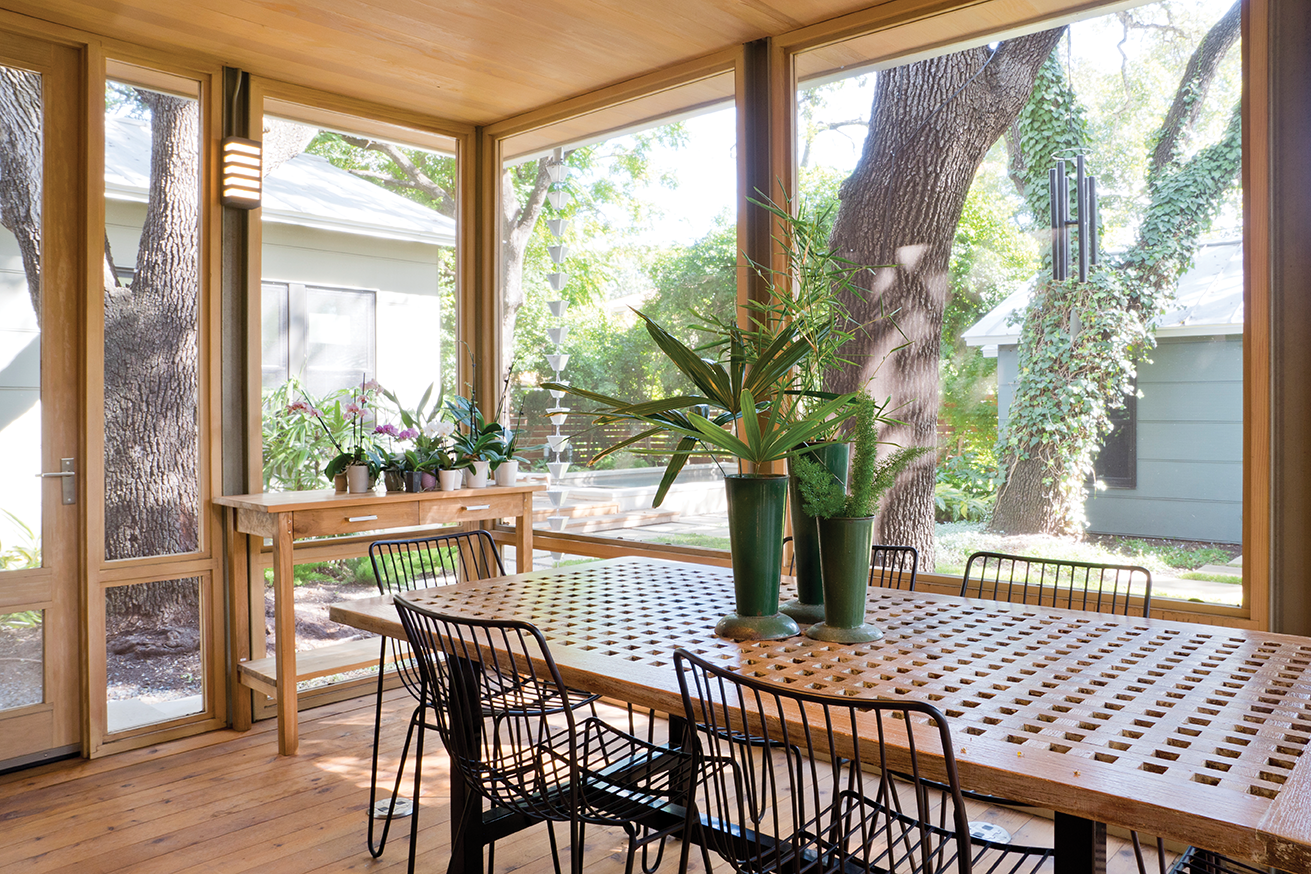 By John Bloodsworth
Photography by Al Rendon