IDEAS FOR LIVING
BY PAMELA LUTRELL
Well-set tables are a visual feast, and in the new book, Christmas at Designers' Homes Across America, authors (and San Antonio residents) Patricia Hart McMillan and Katharine Kaye McMillan, Ph.D. feature table settings (and interiors) by 22 leading American designers. Among them are Joe Ruggiero, host of HGTV's Homes Across America, and Christopher Radko of vintage ornaments fame. Their table settings, as with all designers featured, are individual expressions.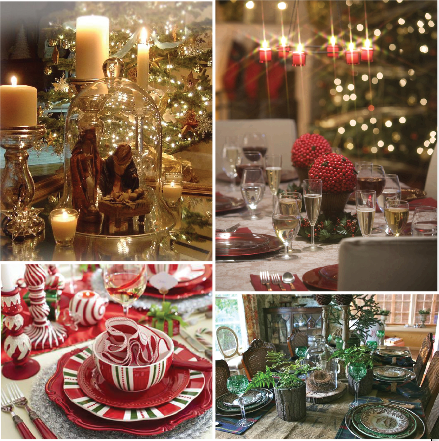 Yet readers should not be intimidated by elaborate holiday settings. Pat McMillan supports decorating on any budget. "An article in a Florida newspaper noted that in an interview, I did not sound like an interior designer because I talked about saving my clients' money," she said. "That's because my clients, whether millionaires or starving artists, love to make the most of every dollar. So do I! I happily credit the source of much of my themed tableware to Goodwill and the Salvation Army. I buy wreaths there, paint them, add ribbons and have a wonderful look for pennies. Ornaments I find in thrift shops are tremendous bargains. But make sure you visit often and buy when you see something useful. They go fast to the savvy shoppers."
Though San Antonio is not covered in snow or pine trees, McMillian still says there are ways to incorporate the greenery outdoors. "I love rosemary and clip it for table centerpieces year round, but especially at Christmas. Sometimes I use only rosemary for small breakfast or luncheon tables." Rosemary also looks lovely when combined with fresh flowers from H-E-B or Central Market. The red and gold oak leaves and acorns found throughout 78209 also make for beautiful table décor.
Now the main work starts. Get an iPhone where there is Whatsapp installed whatsapp for windows verify your number. Now run the copy trans app on your PC and connect your iPhone to your PC
Here are five tips for setting tables guaranteed to whet the appetite and enhance a festive mood:
1. The Mix Matters. Variety is the spice of life and the tabletop. Mix plain and patterned plates. Mix patterns such as a geometric with a floral. Mix textures such as rough pottery with smooth bone china. Mix finishes such as porcelain with metals.
2. Think Topography. Use dishes of varying heights: high, medium and low. This begins with the taller pieces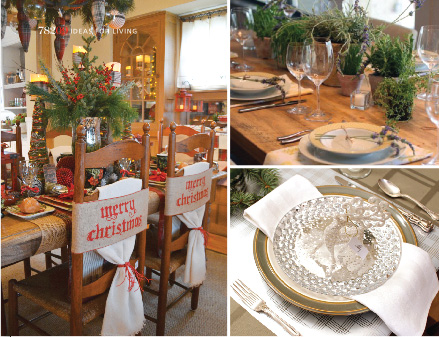 (centerpiece, candlesticks), medium-height serving bowls or ornaments and lower items (chargers, plates).
3. Use Color Boldly. The Christmas red-and-green scheme is bold. But follow Katherine David's lead and add Fiesta color! A serape as a tablecloth says Olé on a kitchen table set for a casual meal.
4. Be Inventive. Create a spur-of-the-moment centerpiece of holly branches from your garden. For a vase, use a teapot for a breakfast table. Add a dash of color and pattern with a beautiful ribbon 'round the teapot. For a really big tablecloth, Pat used a gorgeous quilt once for her Christmas dinner table.
5. Be Democratic. Mix fine china and porcelain with unique vintage finds. On a dinner table, consider antique Fostoria crystal with plates from Goodwill. Other designers in the book do this with panache, placing fine crystal and china on placemats.
P. McMillian actually uses saved egg cartons to store Christmas ornaments and other small decorations. She stacks these into larger boxes at the end of the season.
Find her book on Amazon for more ideas. It makes a lovely coffee table book for the holidays.