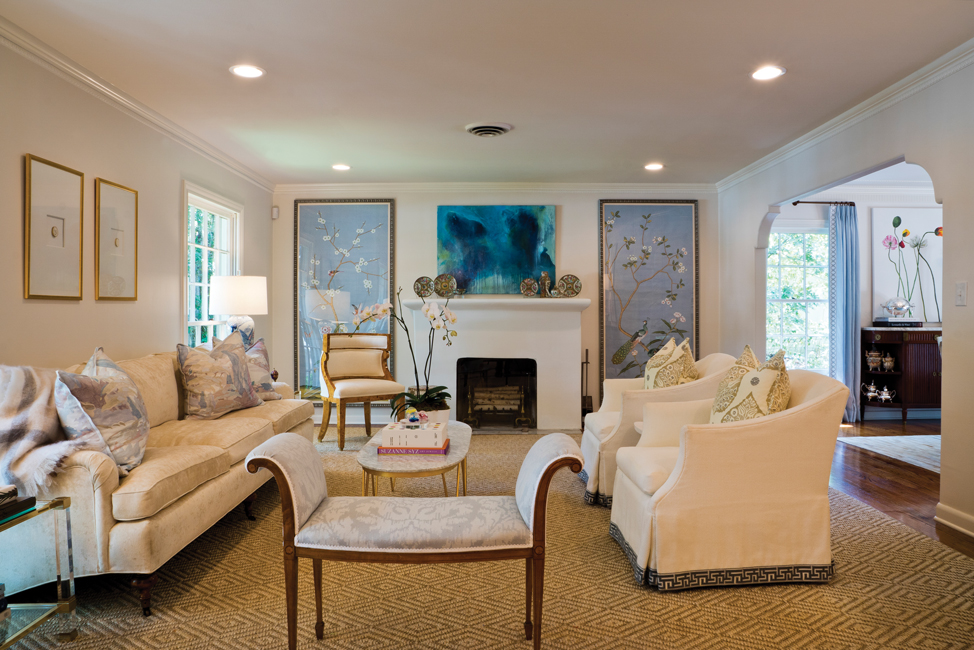 Nicola Bathie McLaughlin was delighted when she and her husband decided to return to San Antonio to live, and her thoughts immediately turned to finding a house. With a solid track record in design that belies her youthful appearance, McLaughlin was confident that she could find a remodel in their price range that she would turn fabulous. Their realtor did not share her confidence and presented the house that the couple ultimately bought as a "tear down," and strongly encouraged the young couple to "not put any money into it."
Although she is young, McLaughlin is not naïve to the difficulties of a remodel and she welcomed the challenge. She very much liked the location and sizable lot with mature trees that adorned the yard of the home. She could see beyond the 1950s ranch style house and dated décor, and knew that without moving any walls, she could frame each room like a piece of art. Years of study and living abroad had given McLaughlin a tool set to create a sense of grandeur, even with the walls and lower ceilings of a ranch style teardown. By carefully adding arched entryways and crown moldings to each room, McLaughlin changed the house to appear older, rather than making it appear more modern, a counterintuitive approach that turned the dated ranch style teardown into a gem of a 1920s cottage.
McLaughlin was born in Johannesburg, South Africa to British parents. Eventually making their way to the United States, McLaughlin went to Alamo Heights High School and then studied interior design at Texas Christian University in Fort Worth. She also studied art and design at Oxford in England as well as Lorenzo De Medici University in Florence, Italy. McLaughlin hoped to combine her love of art with interior design, and returned to Texas to work as an understudy to the well-known designer and décor author, Betty Lou Phillips, in Dallas, and as a design associate for Jenkins Interiors, also in Dallas.
Returning to San Antonio, McLaughlin set about starting her own design firm, McLaughlin Interiors, LLC. (www.Mclaughlininteriors.com), while creating a jewel of a house out of what is all too common in Terrell Hills, the 1950s teardown. A tear down no longer, the house captures sunlight in every room and belies its age with glamorous updates through lighting and fixtures that treat the house with respect.
BY KELI DAVIDSON
PHOTOGRAPHY BY AL RENDON