A Local Interpretation on Traditional Deli Classics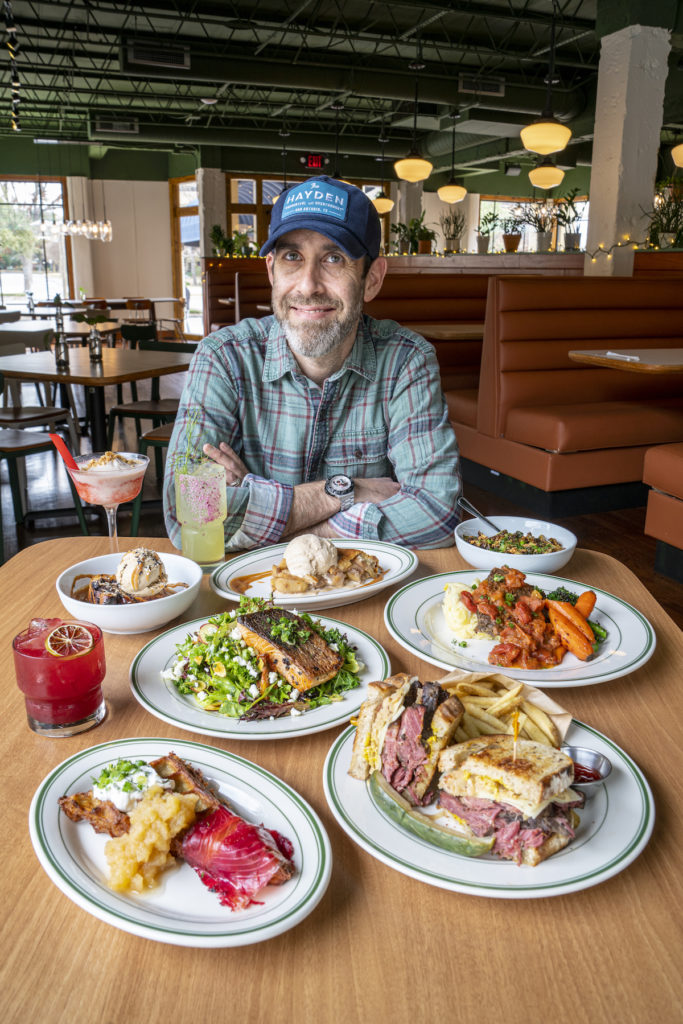 With the infiltration of fast food and chain restaurants monopolizing nearly every corner of our neighborhoods, it's hard to imagine a time when small cafés and diners were the norm rather than the exception. It's getting harder to find affordable and accessible restaurants that bring a community together, but one local diner is out to change that.
The Hayden, located in the Boardwalk on Broadway shopping center, is one of the most refreshing and exciting restaurant concepts to come to the area in a very long time. The restaurant is the pride and joy of Adam Lampenstein, a native of Dallas, who moved from El Paso to San Antonio several years ago with his wife. Lampenstein began his professional career in advertising but discovered his true passion was for food and changed direction to attend The Texas Culinary Academy. When he moved to San Antonio, his dream was to create a "diner for cool kids," and he spent more than a year looking for the perfect location.
The restaurant, which opened in October of last year, has a welcoming, open, and airy atmosphere. The pale green and light wood décor is accented with plants throughout the space, bringing the outside in and allowing guests to settle in comfortably. The menu offers a variety of dishes that Lampenstein describes as "thoughtful, not overthought." His goal was to create an everyday place where the neighborhood could come together for breakfast, lunch, or dinner.
When asked about the soul of the restaurant, he states, "I wanted The Hayden to be a place where people could come and gather for outstanding food every week. I didn't want the restaurant to be a place reserved just for special occasions. I wanted to create a community diner with a Jewish deli influence. Still, I wanted to weave South Texas flavors into the menu because diners should represent the communities they serve."
The kitchen is led by Chef Matthew Cruzan, but Lamenstein himself conceptualized the menu. It is very diverse, and nearly everything is made in house. Start with their creative Waffle Iron Potato Latkes served with house-made apple sauce, beet cured smoked salmon and crème fraiche. The hash brown potatoes are first cooked in a waffle iron, so they cook thoroughly, and then they are frozen to set their shape. When ordered, they are dropped in the fryer so that they are extra crispy on the outside when delivered. Another outstanding appetizer is their Spicy & Sweet Brussel Sprouts, which are fried crispy and tossed with a Sweet Pepper Apricot Jam and peanuts. Adding peanuts to Brussels sprouts may sound strange, but the textures pair perfectly together and give it a fantastic crunch.
One of their most popular traditional Jewish deli inspirations is, of course, their Pastrami & Swiss sandwich. The pastrami is smoked in-house using a process that takes days, and their tangy sauerkraut and house-made deli mustard served on thick, toasted rye bread truly makes this a crave-worthy sandwich that will have you coming back for more and bringing friends. Also, no deli menu is complete without meatloaf, and The Hayden knocks theirs out of the park. Flat top seared, all-beef meatloaf is slathered in their sweet pepper tomato jam and served with mashed potatoes, broccolini, and glazed carrots.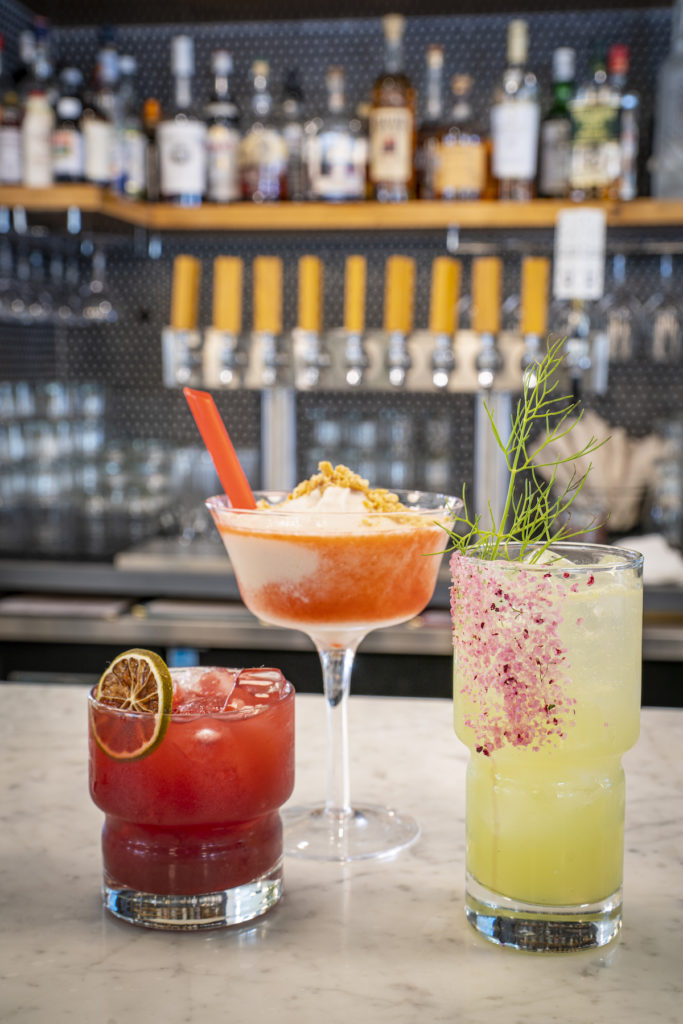 The Hayden prides itself not just as a modern, more sophisticated diner. It also features a gorgeous and very progressive bar program with specialty cocktails so unique and delicious that you will make it your new favorite hangout just so you can have the chance to try them all. The restaurant makes its own deli inspired fountain sodas, and the bar incorporates them into their cocktail menu beautifully. You must try the Stalk & Loaded cocktail with local Seersucker Gin, Aquavit, house-made celery soda, and lime. The glass's rim is laced with a unique beet and fennel flavored salt, and it is sheer perfection. If cocktails for dessert pique your interest, then you must try their very grown-up Frozen PB&J. It combines peanut butter whiskey with spiced rum, strawberries, and cream and will take you back to your childhood with sweet memories.
Lampentstein focuses on incorporating local flavors, ingredients, and purveyors into the restaurant experience, and he will seek out local companies to use whenever possible. The restaurant proudly serves Pulp coffee, Dorćol Distillery's Kinsman Rakia, as well as their HighWheel beers, and their delicious breads are all baked fresh at The Breadbox. This movement to promote local companies really ties into, and brings together, his passion and vision for creating an authentic community diner. Whether you're craving warm Matzo Ball Soup, a hearty Barbacoa Omelet, or even a delicious steak and fries, The Hayden has it covered and then some. This is one of the best new restaurants in San Antonio, and once the word gets out and new diners become regulars, The Hayden will become a beloved favorite for many years to come.
By Meredith Kay
Photography by Al Rendon