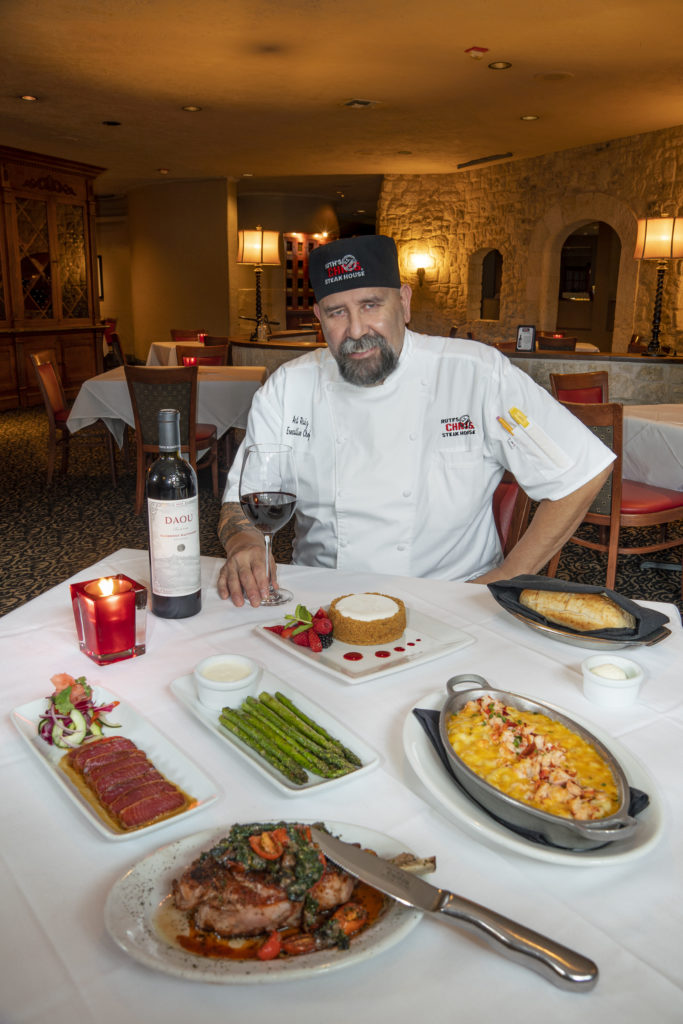 A signature dish can set a restaurant apart from the competition. It becomes their brand, their identity, and often it is what keeps patrons returning. The restaurant business is one of the most challenging industries in which to achieve success. Profit margins are low, employee turnover is high, costs rise consistently, and business depends entirely on the economy. Only the most consistent restaurants will be able to weather a depression, a recession, and, currently, a pandemic.
It takes a proven track record, an outstanding menu, and a dedicated management team and staff to not only survive but also succeed when others are closing their doors. Yet during these uncertain times, one San Antonio restaurant has not only survived but exceeded all expectations and is thriving. Ruth's Chris Steak House opened its big red doors at Concord Plaza in 1993, and they have since opened two other locations in San Antonio.
The very first Ruth's Chris Steak House was opened in New Orleans by Ruth Fertel back in 1964, and it was her unwavering commitment to using only Prime beef and the freshest ingredients that allowed her concept to grow into the brand empire it is today. There are now over 150 Ruth's Chris Steak House restaurants around the world. Ruth was a single mother who believed that she could improve the steak house dining concept. She worked with her cooks to perfect the signature Ruth's Chris broiling method and realized that by cooking the meat at 1,800 degrees, the perfect sizzle could be achieved, as it seared the meat faster, sealing the juices and allowing the meat to remain tender. Each cut of meat at Ruth's Chris is also served on a plate heated to 500 degrees, allowing the meat to continue cooking and sizzling as it is served to the hungry, wide-eyed guests. Steaks are dressed simply with butter and parsley, and the intensely hot plates ensure that the meat stays hot longer, so guests can take their time savoring every bite.
Lana Duke, a long-time colleague and friend of Ruth ventured into the restaurant business and opened the first Texas location of Ruth's Chris Steak House franchise in 1993. Today, her son David runs the restaurant group locations, and along with Head Chef, Art Ruiz, and an incredibly passionate staff, the Concord Plaza location continues to satiate even the most critical fine dining enthusiasts. Along with their iconic steak selections, you'll find quality cuts as well as the freshest seafood—their 14 oz. French cut Veal Chop Florentine features sautéed spinach, mushrooms, garlic, tomatoes, and red onion. It is a perfect marriage of flavors to compliment the tender chop. Pair this with their signature Lobster Mac & Cheese, or their sinful Asparagus and Hollandaise Sauce, and you'll have the perfect meal.
As restaurants adapt to the COVID-19 restrictions and adopt new procedures to ensure their guests' health and safety, Ruth's Chris Steak House has been pro-active in their approach with enhanced sanitation protocols, including place settings that are individually wrapped. They are unwrapped at the table and placed in front of the guests. The restaurants are also anticipating the holiday season and beginning to plan for larger parties in their private rooms, keeping social distancing practices in mind. Their top-rated "Tastemaker Dinner" series is also going to continue, but with a few changes. Guests can now enjoy these special dining events at their private table, instead of seated with a large group. Tickets are available online for the three locations and feature wine pairings from select wineries with chef-curated specialty menus.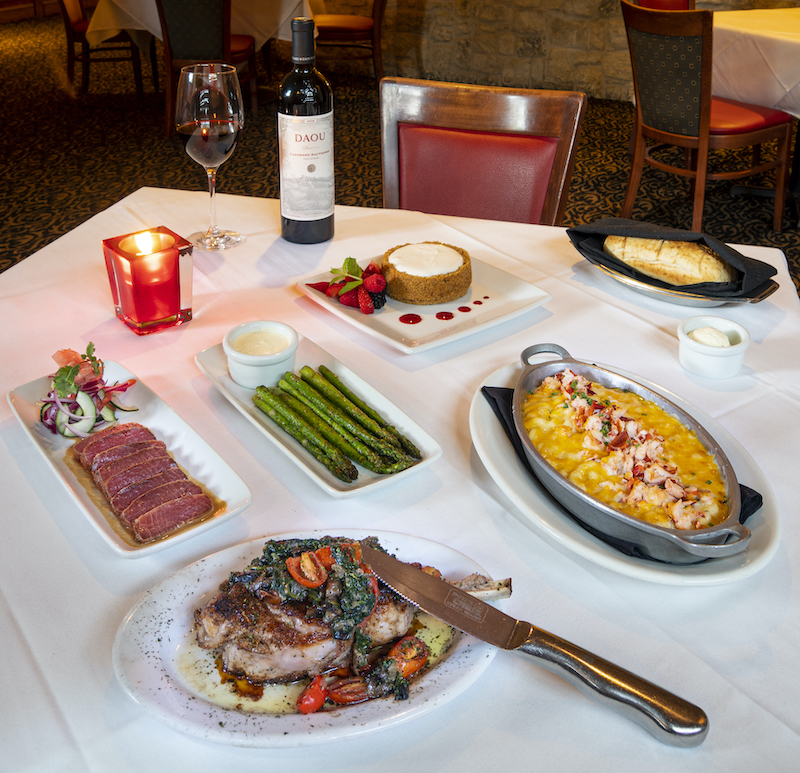 Ruth's Chris is also very proud of their Sizzle, Swizzle, and Swirl Happy Hour, which happens daily from 4:30 to 6:30. They offer half-price beer, wine, and appetizers at all three locations, including their downtown restaurant, located at the Grand Hyatt, and their La Cantera Terrace location, near The Eilan Hotel.
There is something special and unique about Ruth's Chris sizzle, and once you've experienced it, you'll understand. An evening at Ruth's Chris Steak House is more than just a night out for dinner. It is a true dining experience, and for the past 27 years, they have set the steak house bar as high as it can go. The restaurant has become a beloved San Antonio institution. It will continue to uphold the high standards for fine dining that Ruth, herself,  set out to establish so many years ago.
By Meredith Kay
Photography by Al Rendon