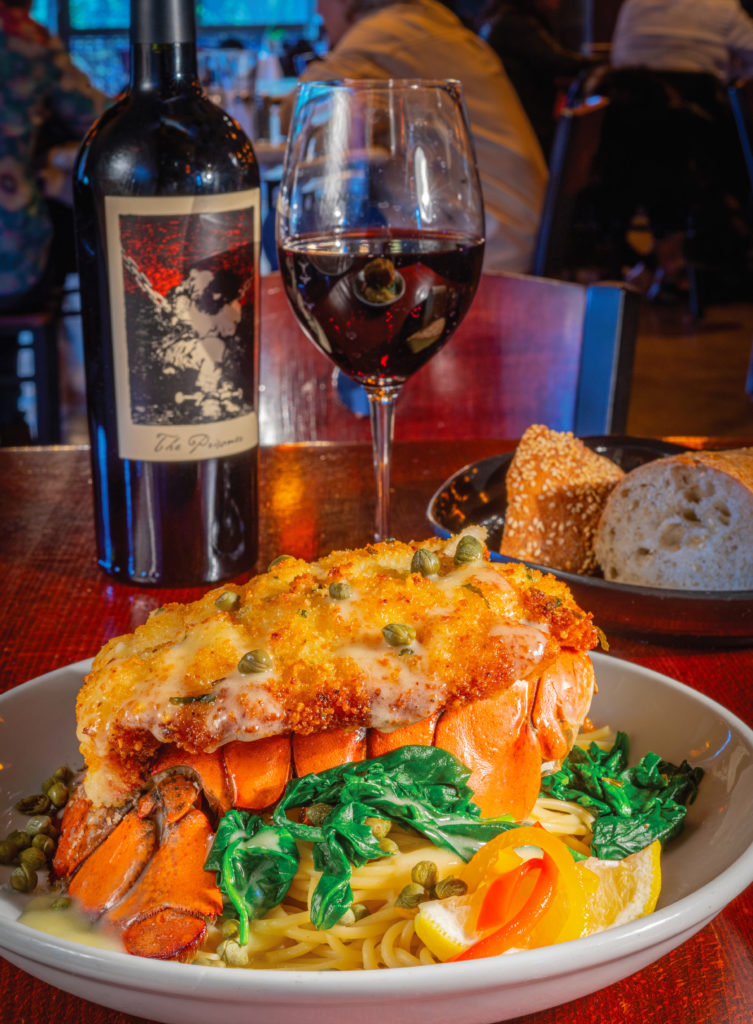 Paesanos
50 Years of Outstanding Italian Cuisine
By Meredith Kay
Photography by Al Rendon
In today's society, consumers have become very fickle. It's amazing when a restaurant survives for five years, but it is astonishing when one continues to feed generations for over 50 years.
2019 marked the 50th anniversary of Paesanos restaurant, and it has become a beloved San Antonio icon, consistently serving delicious Italian fare in the heart of Alamo Heights since 1996. The restaurant was started in 1969 by Joe Cosniac and Nick Pacelli, following the 1968 HemisFair. The partners wanted to create a true neighborhood trattoria serving fine Italian cuisine, and they found their spot in an old house that had been used as a barber shop on McCullough, just north of downtown.
Joe ran the front of house, greeting customers by name when they walked through the door, and Nick ran the kitchen turning out plate after plate of their signature dishes. Their partnership was very successful, and in 1996 they expanded and moved the restaurant to a newly developed shopping center on Basse Road. Since then, Paesanos has become an institution for power lunches, family celebrations, and gatherings with good friends.
The restaurant features an extensive menu of Italian favorites and signature specialties. In fact, you can't really call yourself a San Antonian unless you've experienced their famous Shrimp Paesano, but there is so much more to discover on the menu, including their seasonal and daily specials. One recent menu addition had the entire table reaching for a portion of their delicious Bruschetta, with fresh tomato, mozzarella, and basil layered atop crispy, toasted slices of ciabatta bread, and drizzled with olive oil.
Paesanos also features the freshest seafood, and their Salmon Avocado special is just one outstanding example of how much talent is in the kitchen. A hearty portion of fresh salmon is grilled to perfection and topped with avocado slices and mozzarella. It is then flash broiled and topped with a velvety white wine butter and caper sauce, and served with sautéed spinach. However, if that is not luxurious enough for you, then order the Lobster Paesano. Here, the chef takes a fresh lobster tail and lightly dusts it with flour and seasoning. It is pan fried quickly, so that it is just crispy enough on the outside. It is then returned atop its shell and served over spaghetti and sautéed spinach bathed in delicate and buttery Paesano sauce. This dish is truly decadence at its finest.
Paesanos Restaurant now has three San Antonio locations. Their downtown restaurant is located on the Riverwalk, allowing visitors from around the world to discover this hometown gem. The Northwest Paesanos is located off 1604 between N.W. Military and Bitters, and features a large outdoor patio with a beautiful koi pond. However, the Lincoln Heights restaurant is the flagship location and will continue to greet diners with the same warm hospitality that Joe built his reputation on over 50 years ago.
The restaurant is open seven days a week, and although they do take walk-in diners, reservations are recommended for large parties or special events. The restaurant also features two spacious event rooms that look out over The Quarry Golf Course, and are available for private events and corporate meetings hosting up to 100 people. So, if it has been a while since you've dined at Paesanos, or perhaps you are new to the area and looking for your next favorite restaurant, you'll have to come and discover what's new, and rediscover what is still great about Paesanos.