Choices Range From Standard to Innovative
Lower Broadway anchors San Antonio's burgeoning food scene. In the past few years San Antonio restaurants, bars and cafes are gaining more and more national recognition building off the shoulders of independent restaurant owners who blazed a trail for fresh food and scratch cooking long before anyone had ever even heard of a "foodie." One of those trailblazers, WD Deli, has been serving lunch in San Antonio since 1990.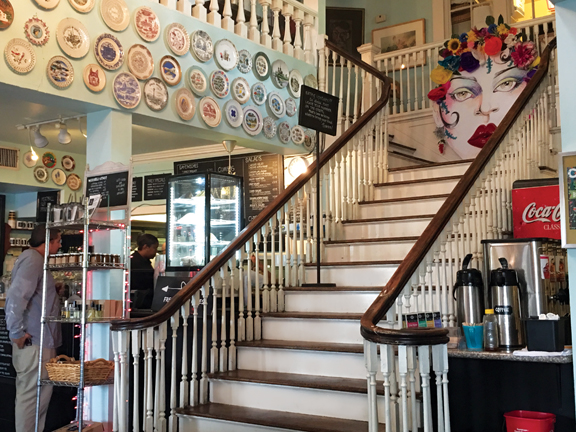 Located at 3123 Broadway, just north of The Pearl in a renovated historic two-story home, WD Deli serves healthy portion sizes of deli classics at reasonable prices. They are open Monday through Friday from 10:30 to 5 and Saturdays from 11 to 4. Wayne Beers, the owner, is passionate about food and entertaining, and this lifelong pursuit overflows into the menu and atmosphere of this funky laid-back neighborhood deli.
When you walk through the doors, you are greeted by a sign: "Enter as strangers, leave as friends." For WD Deli that's more than a sign; it's an honest and genuine invitation that for so many began with a meal that turned them into regulars. Their pictures line the back walls. The combination of renovated home and staff hospitality helps you feel immediately at home and relaxed; Trivial Pursuit cards on the table add to the atmosphere and help you pass the time while waiting for your food. WD Deli can get busy, so try to arrive a little before the lunch rush, and you will only spend a few minutes in line waiting to order.
The menu has most of your deli standards plus a few innovative items unique to WD Deli. You can build a custom sandwich from a variety of house-made bread and cold cuts. For a little extra you can add cheese, bacon or avocado; you will want to add all three of these. You cannot go wrong with cheese, bacon and avocado. Try some of the delicious foccacia bread with just cheese, bacon, avocado and fresh sliced tomatoes. Top that combination with the house-made spicy chipotle mayo and call it a "Scott" — you won't be disappointed! All of the sandwiches can be ordered on their own or as part of the daily combination specials. The combos give you the opportunity to pair half sandwiches, cups of soup and salads, a great option if you can't quite decide on just one item.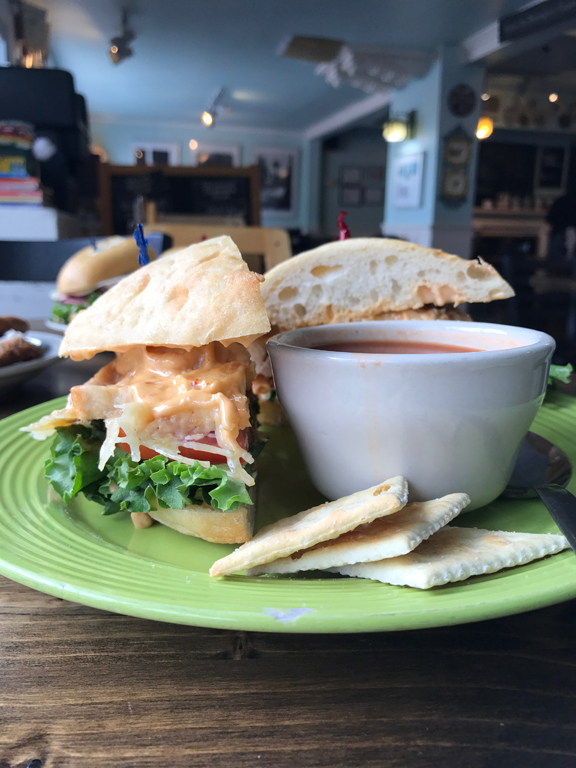 WD Deli salads are fresh and flavorful. You can choose from a classic Caesar salad with oven-roasted chicken breast or a traditional Cobb salad with oven-roasted chicken breast, cheese, tomato, egg, avocado, green onions, bacon and Parmesan with a blue cheese vinaigrette. Or try "Mike's Salad" — romaine lettuce, chicken, craisins, walnuts, Granny Smith apples and Parmesan tossed with balsamic vinaigrette. You can customize any menu item; add, substitute or omit to fit your preferences.
If the options overwhelm you, then go for one of WD Deli's custom sandwiches. After almost 30 years in the sandwich-making business, you can trust you are in good hands. Their most popular sandwich, the Chicken Chipotle Parmesan, delivers oven-roasted chicken breast with melted Parmesan, lettuce, tomato and a spicy chipotle mayo on a ciabatta roll. The roasted chicken plays well with the spicy chipotle mayo. The spice is more in the background and won't overload your taste buds, but it adds a nice layer of richness to the sandwich. Choose from more of WD Deli's creative creations, like Wayne's excellent hoagie, a sandwich packed with basically everything on the menu, or go for a traditional deli sandwich like the Reuben. They offer several wraps if you'd prefer a tortilla over bread.
What you might not expect from a sandwich shop is the wide variety of vegetarian options WD Deli offers like the vegetarian sandwich: avocado, provolone, American cheese, shredded carrots, lettuce, tomato, mustard and mayo combine for a tasty and filling lunch option. Or for something a little more adventurous try the Avocado Delight with avocado, cream cheese, mushrooms, purple onions, lettuce, tomato, mustard and mayo. They feature a variety of rotating daily soup options along with the regular offerings of Chicken Tortilla, Tomato Basil and Three Bean Chili.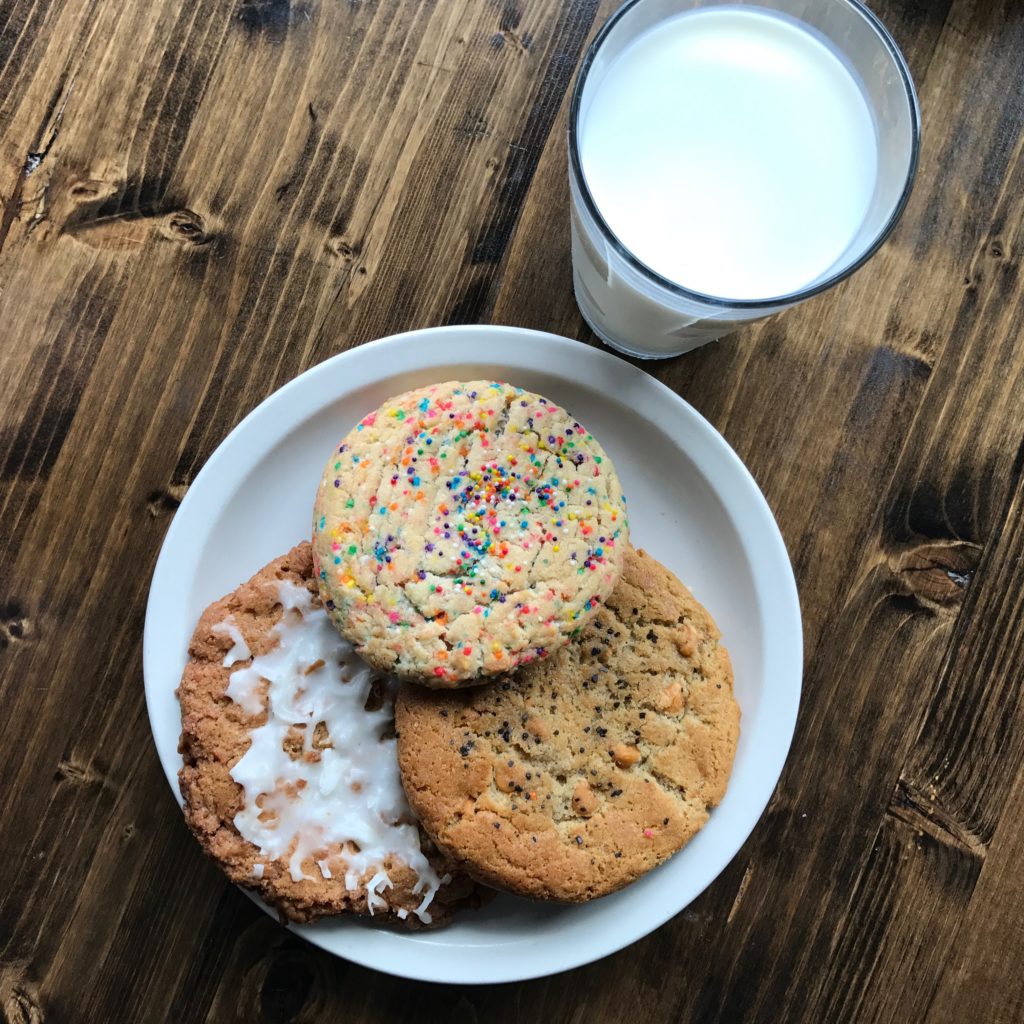 WD Deli's menu is available online and is ideal for catering. They can provide box lunches or catered trays to accommodate any size party. As you check out, there's one last thing you need to do — pick up a cookie! No joke, these cookies are legit, and they are large. Large enough to eat half after your meal and then share the other half, scratch that, eat half at lunch and then keep the other half for a midafternoon snack with a cup of coffee. In addition to the homemade cookies, WD Deli offers a variety of other dessert and snack options.
So in conclusion, add bacon, try the combo with soup, salad and sandwich. And pick up at least one cookie. Tell them Scott sent you!
Follow me on Twitter or Instagram @FoodSceneSA for more curated dining experiences.
By Mitchell Scott Austin
Photography by Raleigh Hart