Baking with Love for Nearly 70 Years
It's the shock of bright fuchsia that assaults your senses first, then you realize just how well it blends with the pale orange, the iron chairs and the stunning chandelier that hangs majestically in the center of Jubilee Café & Bakery. However, once your senses switch their attention to the delicious smells emanating from the kitchen, it all just comes together.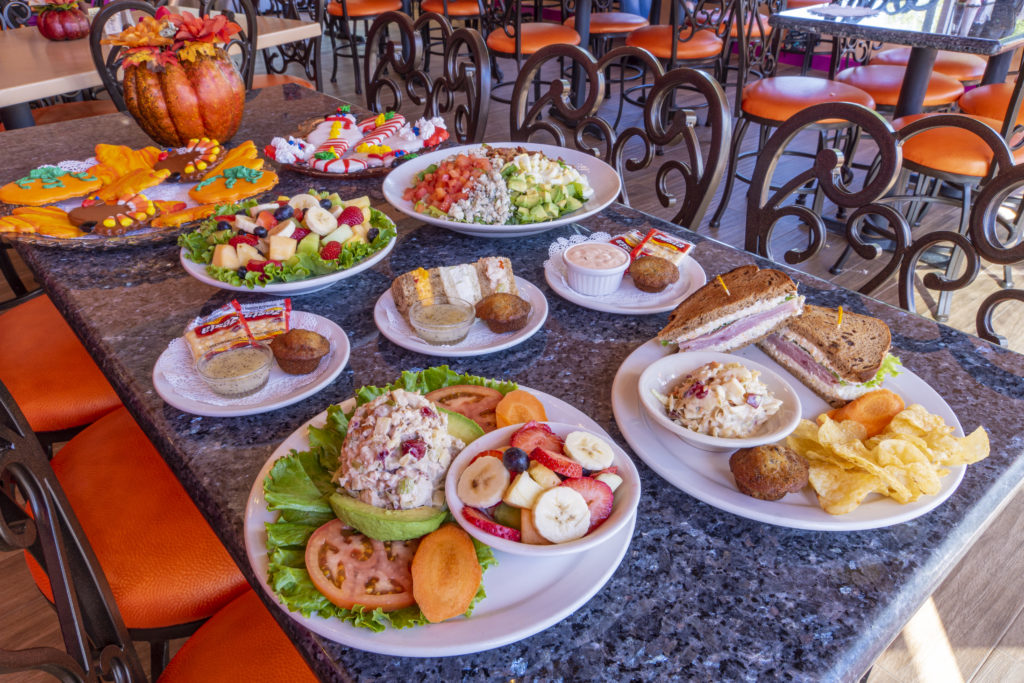 Only those businesses backed with a great team will succeed in today's marketplace. There is so much competition, and the demands of consumers are changing rapidly. Most partnerships don't last seven years, let alone seventy years, however, for one dynamic San Antonio couple, bringing Jubilee Café & Bakery to Lincoln Heights is the culmination of a family business restaurant empire that spans across forty years. In 1979, Barbara and Bill Harris opened the Daisy Tea Room and Cookie House in The Yard off McCullough. It then moved to North Star Mall, before the Harris family packed up and moved to Dallas, where they ran several Celebrity Café & Bakery locations. The concept became a franchise and they eventually sold the business and moved around a bit more, before finally settling back into their hometown to open Jubilee.
Next year will mark the 70th wedding anniversary for Bill and Barbara Harris, both graduates of Brackenridge High School, and if you ask him, Bill will tell you with a gleam in his eyes, that "Barbara is the most amazing woman in the world." Her daughter-in-law, Casandria will second that sentiment, and tell you further that Barbara is the creative talent and driving force that has led the Harris family restaurant business since they began baking cookies over forty years ago.
Jubilee Café & Bakery is a charming and friendly neighborhood restaurant bringing something a little different to the '09 community. Open for breakfast and lunch, and offering homemade, take-home comfort food for family dinners, Jubilee is a welcome addition to the San Antonio restaurant landscape. Almost everything is made fresh in-house, and once you sample their delectable baked goods, you will be hooked. From their hearty and popular salads, to their creative sandwiches, outstanding quiches and homemade soups, the café is the perfect spot for lunch. The menu is extensive, and every single recipe was created, and is prepared, by Barbara herself, who at 85 years old is still in the kitchen every single day baking and cooking for Jubilee's faithful customers.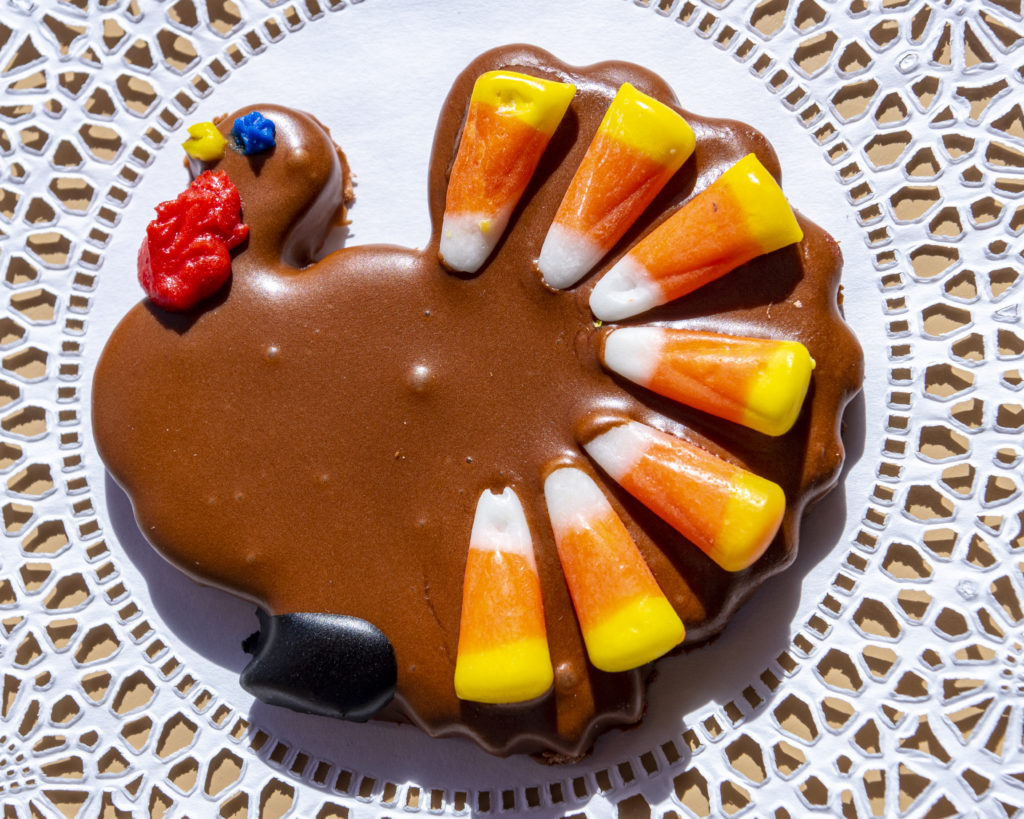 When you ask Barbara why she is still baking after all of these years, she will respond without skipping a beat, "It is what I am good at, and we are happy to be back in San Antonio."
The restaurant has an extensive menu for breakfast and lunch with daily specials, but it is their selection of prepared casseroles and main dishes that makes them truly unique. With just 24 hours' notice, Barbara and her talented cooks will make a batch of their very popular Chicken Spaghetti, their Beef Enchilada Casserole, or any of their signature dishes. Each take home meal will feed a family of four, and they come in a ready to heat and serve tray making it very simple to feed the family on those busy days when you don't have time to cook a full meal. You can even add a side dish or side salad to complete the meal.
Jubilee also offers catering and box lunches for any gathering or business event, and they are even tackling the holidays this year with their Thanksgiving and Christmas dinner packages. For a very affordable price, you can get a turkey big enough to feed 10 to 12 people, cornbread dressing and gravy, sweet potato casserole, broccoli and rice casserole, cranberry orange relish, and two dozen dinner rolls. Their Christmas dinner packages will vary slightly, and you can choose between turkey or roast beef and several different side dishes. The bakery will also feature their homemade divinity candy, fruitcake, fudge and candied pecans for the holidays for those last-minute gifts to friends, family and business associates.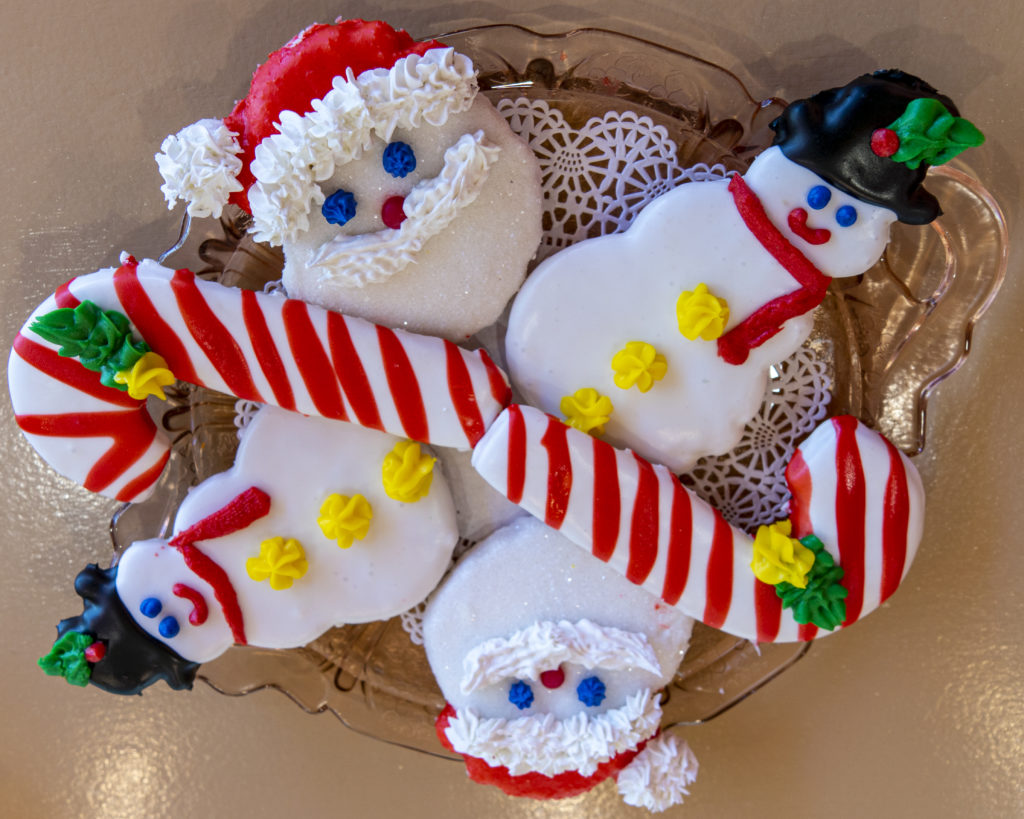 A true family business, Jubilee Café & Bakery serves great American comfort food in a warm and inviting atmosphere. Barbara and Bill have truly created something special for the community, and it is refreshing to see such a dynamic family bringing their passion and their talent back to the city they love. This is one of those restaurants that makes you feel like you are a part of the family too, and one that you will want to return to again and again. Welcome home.
By Meredith Kay
Photography by Al Rendon