Around the World to San Antonio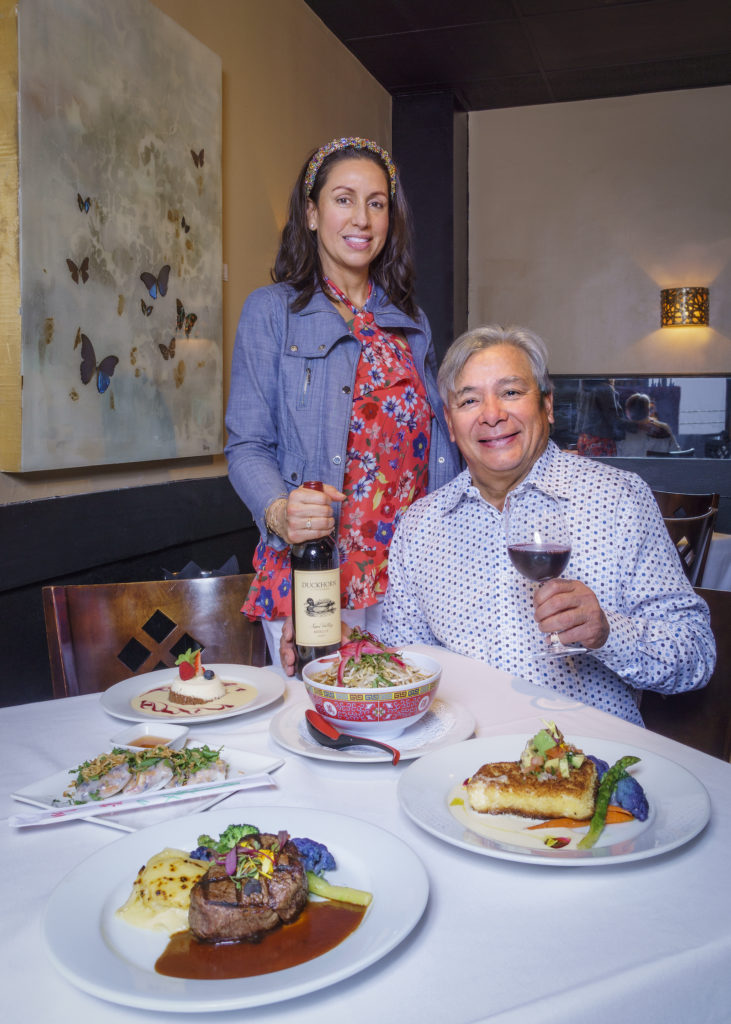 It's always a beautiful thing when flavors come together to create something delicious, and one Alamo Heights restaurant has maintained a successful marriage of French and Asian cuisines for over 20 years.
Frederick Costa was born in Vietnam, but his family left their native country when Frederick was just a toddler and moved across the world, settling in Bayonne, France, in the Basque region in southwestern France few miles north of the Spanish border. Frederick's family had always been in the restaurant business and brought their unique cuisine with them, opening up La Pagode in Bayonne. When he turned 17, the family moved to Paris to open the first-ever Vietnamese restaurant in the city. La Petite Tonkinoise opened in 1970, and it became the first Vietnamese restaurant to earn a Michelin star.
Frederick grew up in the kitchen, watching his mother and grandmother prepare their family recipes and learning the culinary techniques that would set him up for a lifetime of restaurant success. In 1977, Frederick decided to move to the United States with his childhood friend, Thierry Burkle. They landed in Washington, D.C., where he worked as a busboy, a valet, and a waiter at the highly acclaimed Rîve Gauche, where Thierry's brother was a chef. That experience solidified Frederick's love for the restaurant business and the duo, along with their newest friend, Armand Obadia, made a plan to move even further west to San Antonio to open one of the city's finest French restaurants.
L'Étoile opened on Broadway in 1984 with the three partners bringing their unique skills and personalities to the burgeoning South Texas restaurant scene. The restaurant soon became a beloved favorite in town and won many awards, drawing diners from across the state. Frederick and his partners enjoyed great success over the years, but in 2000, the three chose to embark upon their own projects and went their separate ways. Frederick's opened just off Broadway, next door to Florio's Pizza, and has been an area favorite ever since.
The restaurant deliciously blends Frederick's Vietnamese heritage with his French upbringing and creates an amazing fusion of flavors that has kept regular diners coming back for two decades. On any given day, you'll find dishes representing both cuisines on the lunch and dinner menus. Frederick's is one of the best places in town for a power lunch. While you are negotiating the deal, you can sample some of the most delicious Vietnamese spring rolls you'll ever eat or dine on a traditional Salad Niçoise of tuna, hard-boiled eggs, tomatoes, green beans, and fresh anchovy dressing served atop a bed of Romaine lettuce.
On a recent visit, we were treated to a steaming bowl of fresh Pho with tender, thinly sliced strips of beef, bean sprouts, and pungent Thai basil. We also sampled their delicious Shrimp and Mushroom dumplings, as well as their ever-popular Parmesan Crusted Wild Alaskan Halibut, served with avocado relish and a perfect beurre blanc sauce. For dessert, we had the Dark and White Chocolate Mousse Terrine. It was heavenly and the perfect way to end a delicious meal.
Frederick subscribes to the theory that you can never have too many chefs in the kitchen. Along with his culinary experience and heritage, the diverse menu comes to life with the skill and artistic flair of Chef Xavier Landa Verde. Together, with their outstanding staff, they have created an upscale neighborhood bistro that not only has already stood the test of time but promises to become a San Antonio legend and live on for many years to come.
By Meredith Kay
Photography by Al Rendon