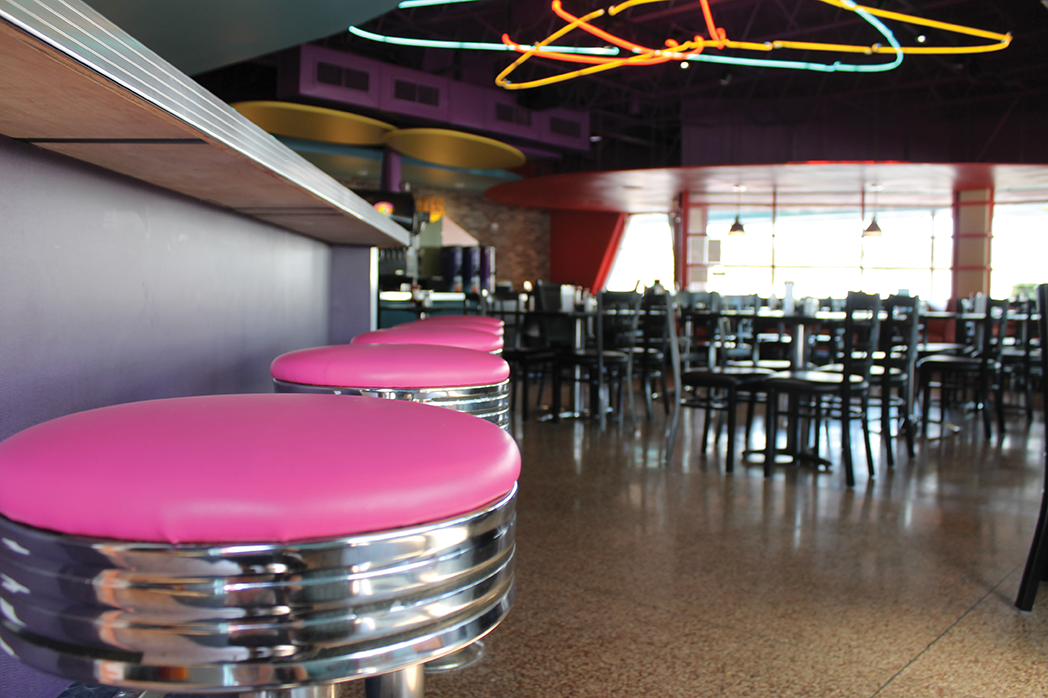 In 78209, there stands a restaurant that is half retro diner, half neighborhood hangout. With an illuminated sign proclaiming the name "EZ's" in glowing letters, it's hard to miss this colorful establishment as you drive past.
Guy Macbrohn, the chief operating officer for EZ's, said this sign and the beloved eatery, known by both locals and visitors for their fresh, homecooked meals, have been standing strong for nearly 30 years.
"The focus is on fresh food, a wood burning brick oven, great burgers, and amazing salads," he said. "We have been here since 1989, serving the Alamo Heights community, and we just recently invested a whole lot of money refreshing, revamping, and getting us ready for the next 30 years."
Walking into the diner feels like taking a step back in time, thanks partly to the retro music playing in the background. Another reason, however, is there is an overwhelming sense of home in this restaurant. The staff is warm and friendly, the environment is colorful and inviting, and there's an atmosphere that very much exudes its permanence in the neighborhood.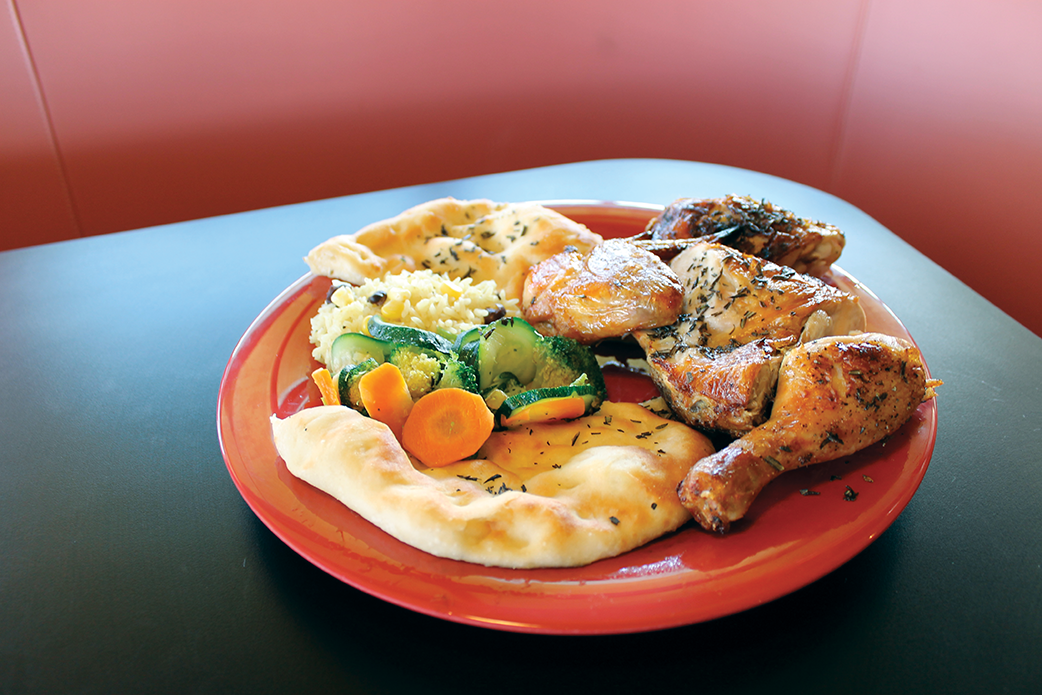 "We're a really lucky restaurant in the fact that we have generations that have been coming to us, and Alamo Heights being such a close community, the kids that we saw in the '80s and '90s are now parents themselves," Macbrohn said. "The one thing that we kept hearing was, 'It looks exactly like it did when I was a little kid." While Macbrohn said his patrons' nostalgia for the restaurant is wonderful, it was these statements that inspired a reboot of the beloved diner.
"We wanted to brighten up a little bit and make it fresh again for those parents and, hopefully, when their kids get old enough to start bringing their kids in," he said, motioning around the newly-renovated space. The remodel took a total of ten days, something Macbrohn said many didn't believe could happen.
"We worked around the clock to make sure that we were going to be open and ready to take care of our community," he said. "We really just want to invite people in to take a look at the new, fresh EZ's. All the food is still the same. We just wanted to freshen it up for our community a little bit, make sure that we were going to be able to continue to serve our community in the future."
With a freshened-up vibe, the restaurant feels bright and new, while still retaining all the things regulars love about EZ's. Thankfully, as Macbrohn mentioned, the delicious food is still exactly the same. Macbrohn described EZ's menu as a spread of America's favorite foods.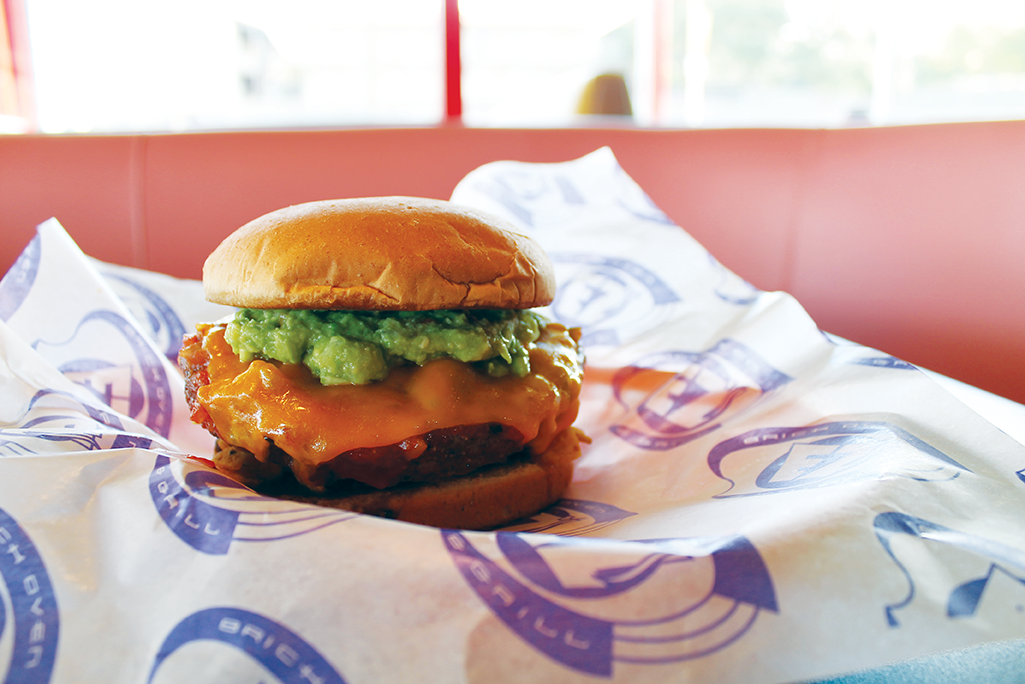 "Burgers and pizzas are never going to go out of style," he said with a smile. "It's about being creative with those ingredients, and making something really unique and just doing it the absolute best we can every single time. If you do that, I think you're always going to be the winner."
With that statement in mind, it's easy to see how EZ's puts together their incredibly varied menu, all the while staying true to the foods Americans know and love.
One example of this is their world-famous bean burger. Sandwiched between two incredibly soft buns is a hearty, handmade, half-pound patty, topped with cheddar, house-made black beans, Fritos, onions, and a tangy picante sauce, finished off with a healthy smattering of guacamole, because, as Macbrohn said, "It's always better with guac, as most things in life are." He's not wrong on that. This burger takes everything there is to love about a classic cheeseburger and infuses it with a flavor this is distinctly San Antonio.
The '09er Pizza is another creation at EZ's paying tribute to classic American cuisine, while designed to honor the neighborhood patrons that frequent the establishment. It certainly is no disappointment to its namesake. Piled high with marinated grilled chicken breast, bacon, mozzarella, sautéed red onion, diced tomato, sliced avocado, and topped with a drizzle of ranch dressing and a sprinkling of rosemary, this pizza sings with a variety of flavors that shine in each bite. It's hard not to eat every last piece on the platter.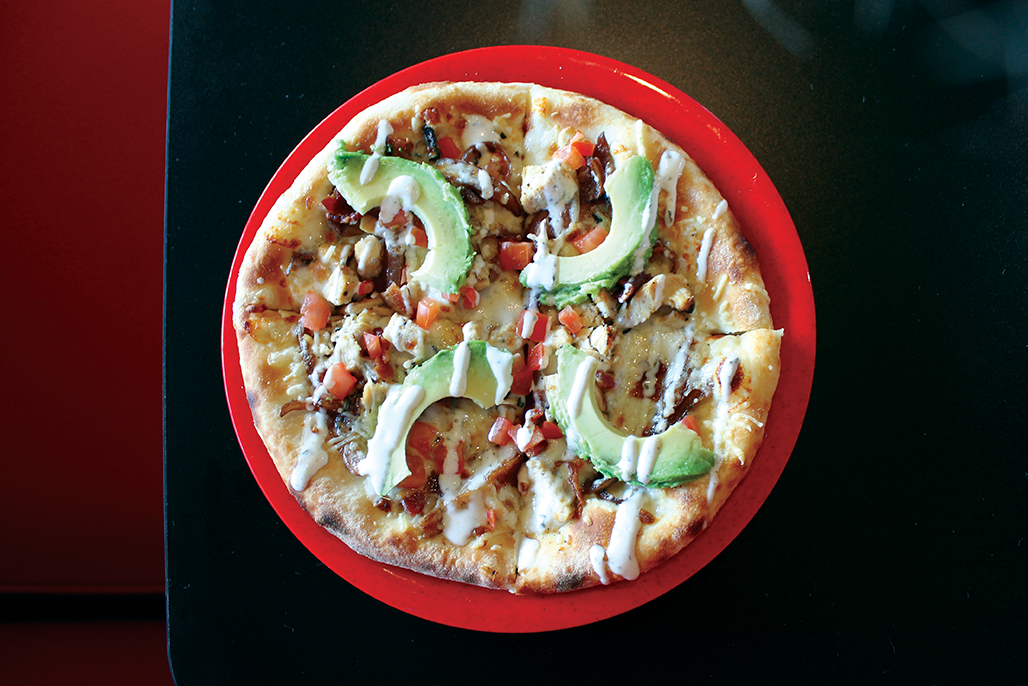 Macbrohn was very clear, however, that one can expect to find more than just the basics at EZ's. With their expansive menu, there is something for every palate at this classic neighborhood eatery.
"We want to have options here where if 10 different people came in, they could try 10 different things," he said. "There's something for everybody here, which makes it really easy for everyone to get together. We have that variety where, with your personal preferences, we've got you covered."
In honor of that mindset, EZ's also offers a beautiful, grilled rainbow trout topped with a creamy roasted garlic butter, served with delicious steamed veggies and fresh, oven-baked focaccia bread. Whether or not you're a big fan of seafood, this trout is delicious. The flavor is understated, yet savory. It's light and flavorful, with a perfect texture and just enough tang from the garlic butter to make your mouth water.
Of course, mention EZ's to any local San Antonian, and it's almost certain you'll hear the phrase: "Get the rosemary chicken – it's the best." Seriously, from five different people, without prompting, I've been told to try the rosemary chicken. When I mentioned that to Macbrohn, he laughed before nodding. "That's the one that'll change your life," he agreed. Change it did. This chicken lives up to the hype. It's simple – dressed with olive oil and a rosemary seasoning – but it's darn good. It's moist and flavorful, and each bite tastes like biting into an herb garden – a delicious, warm and juicy herb garden.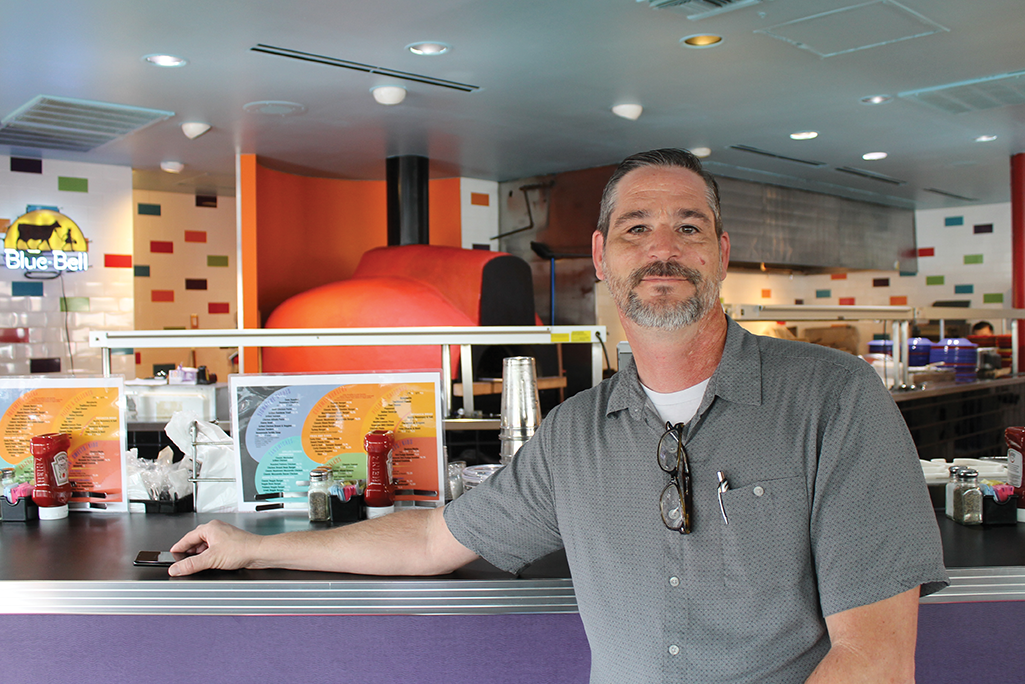 Everything on the menu at EZ's is designed with their customers in mind. Macbrohn has taken special measures to provide options for those with food allergies, gluten intolerance or other dining needs. No matter what you ask of EZ's, Macbrohn and his staff are ready and willing to deliver.
"We never say no," he said, smiling. "We're going to say yes. We're going to find a way to make that happen for you. It may take us a minute or two longer because we're figuring something out, but we're going to get it done for you."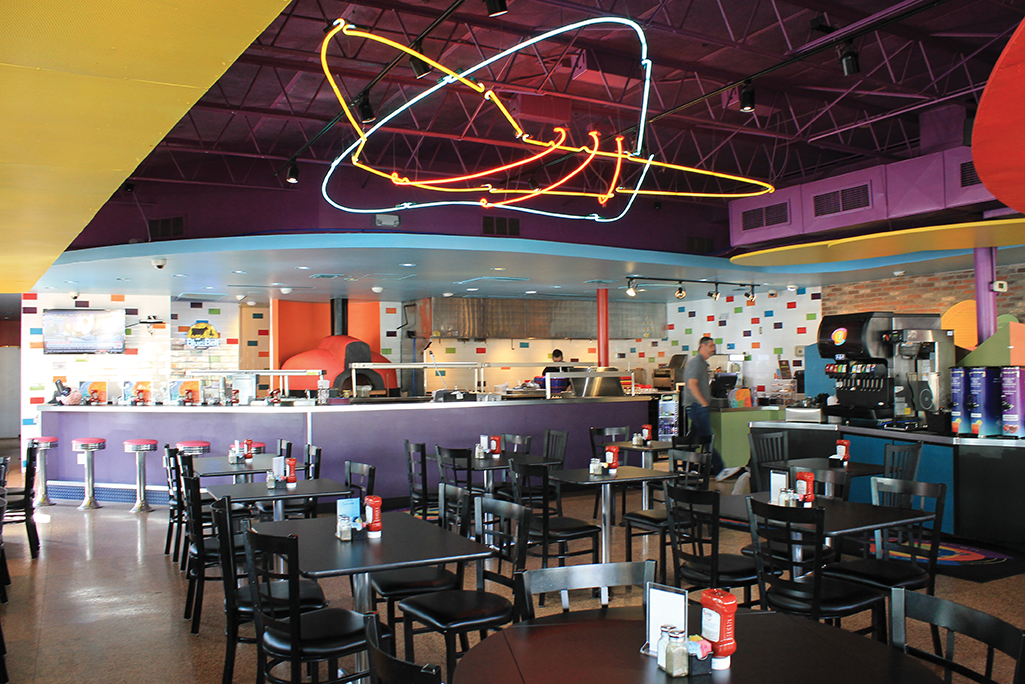 By Haylee Uptergrove