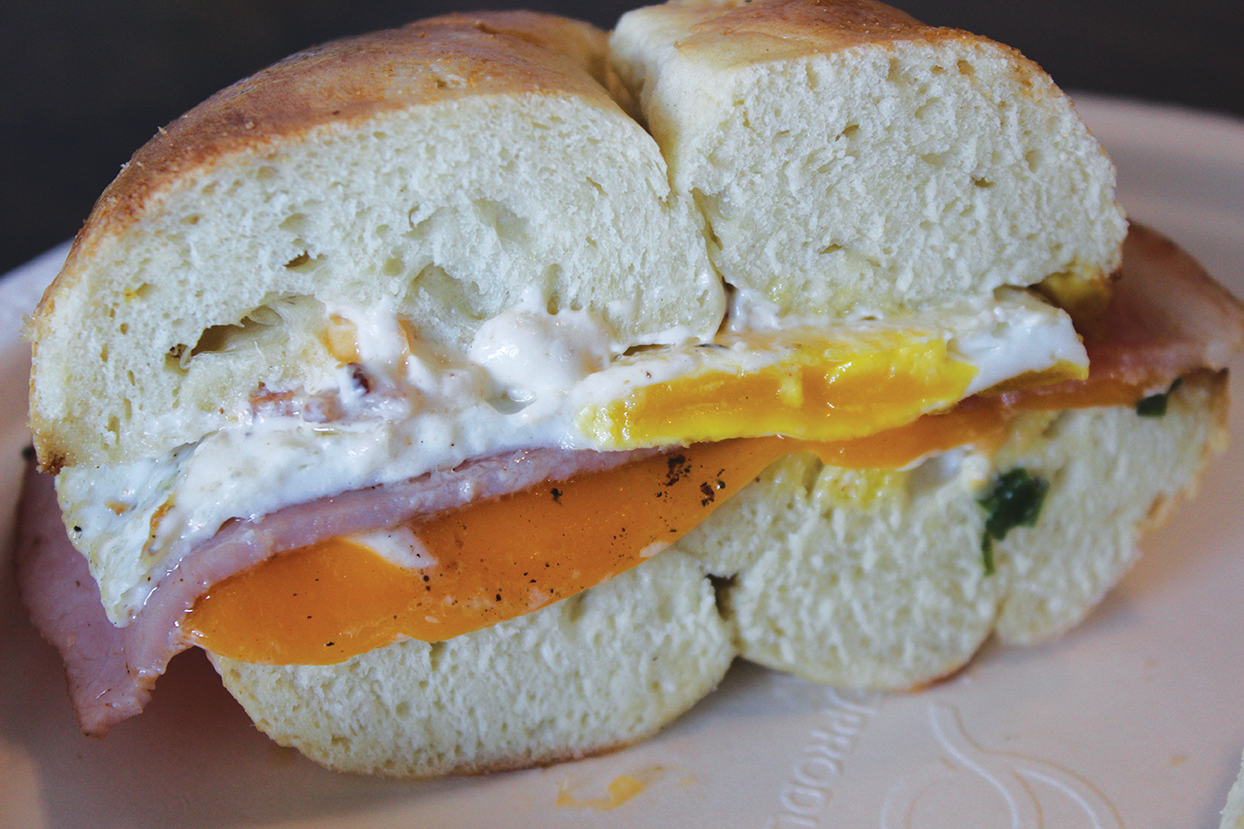 Co-owners Christie and Brannon Soileau thought opening over Labor Day weekend in 2017 would mean a soft opening for BOSS Bagel, expecting most people would be on vacation.
Instead the couple were busy tending to many customers lining up to try San Antonio's newest specialty bagel shop in Alamo Heights, located in the Sunset Ridge Shopping Center.
Their sweet, dense bagels have been a hit since opening day. All of BOSS's bagels are hand-rolled before they're boiled in sweetened water, just like they are in New York, and baked in a wood-fire oven, as shops prepare them in Montreal. The difference between a Montreal-style and a New York-style bagel comes down to the bagel's texture. Montreal-style bagels have more crunch with a tenderer center than their New York counterparts.
The couple went one step further in customizing their bagels by using an ingredient commonly found in San Antonio. "Instead of the traditional honey to sweeten the boiling water, we use agave," Christie said. "That also makes our bagels vegan and uniquely San Antonian."
Brannon Soileau is a veteran chef who recently retired as an instructor with the Culinary Institute of America (CIA) in San Antonio. He and Christie moved to San Antonio from New York, where Brannon taught at the Hyde Park campus of the CIA.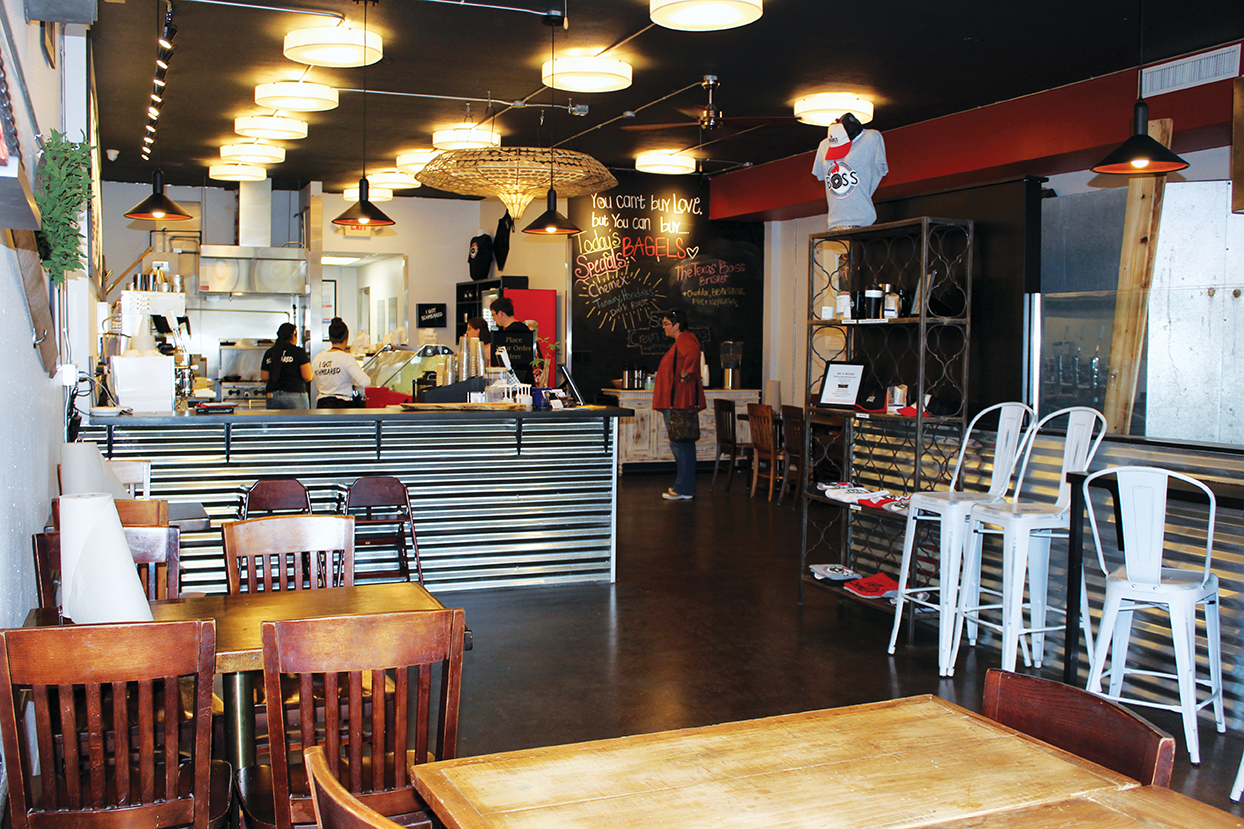 Chef Soileau not only rolls the bagels by hand, he bakes them in a wood-burning Wood Stone-brand oven, roasting the bagels on cedar planks for added flavor. BOSS is one of only five wood-fired bagel restaurants in the country. "I burn oak logs in our oven," chef Solieau said. "We found her in Connecticut and had her shipped here by truck. I say 'her' because I've named her Rosemary."
BOSS Bagel offers the bagels by themselves, with schmears and as sandwiches.
Schmear comes from the Yiddish word "to smear." In modern usage it means anything that can be spread, such as cream cheese spread upon a bagel. BOSS Bagel offers an enticing selection of 10 flavored schmears with something for everyone. There's roasted poblano pepper, raspberry, cinnamon honey, blueberry, plus different types of tofu schmears. From birthday cake to loaded baked potato schmear, there is a flavored spread to match your mood and choice of bagel.
There are at least 16 varieties of bagels to choose from, all made daily, with the traditional bagel crust and fresh, chewy interior ready for sandwich fillings like smoked trout, country ham, even buffalo wing sauced chicken. Almost all the bagels are vegan except for the egg-based and bacon-studded ones.
In addition to making all the bagels and schmears, chef Soileau prepares in-house the restaurant's braised corned beef, cures and smokes the salmon and trout and sells slices of cured salmon gravlax for customers to take home.
The Soileaus met while attending the CIA at Hyde Park and married a couple of years after they graduated in 1991. The couple traveled the world working in various hotels and restaurants before opening their first fine dining establishment in Lafayette, Indiana. BOSS is their first bagel shop and their first restaurant in San Antonio.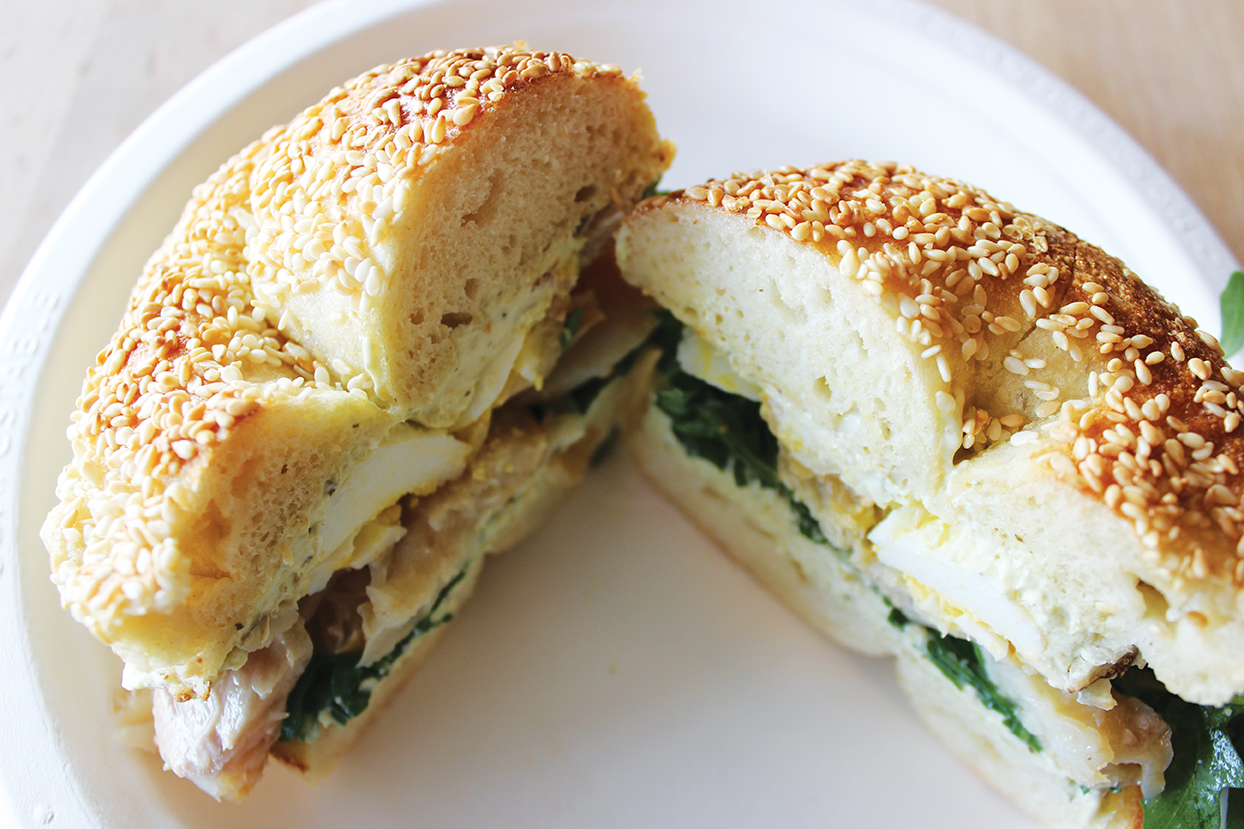 BOSS Bagel serves breakfast and lunch. Sandwiches are priced from $5.95 to $10.50 for the Slammin' Salmon, a sesame bagel piled with house-cured salmon or gravlax, shaved red onions, sliced tomatoes, hard-boiled eggs and lemon dill schmear. Bagels are priced at $1.95 for one, $19 for a baker's dozen and $50 for an office- or family-friendly box of 18 with 3 pounds of schmear.
If you're watching your carbs and have little will power, try their pint-sized bagel—it's their half-sized bagel. For those sensitive to gluten, there's a gluten-free bagel as well.
"We get many students who come and request different options," Christie said. "In response we've added new sandwiches like the buffalo chicken bagel sandwich and a Mexican Scramble bagel with scrambled eggs, chorizo, pico de gallo and cheese."
The menu includes soups, with a new one featured every week. The "cream of greens" is made with roasted asparagus, spinach and leeks in a cream base. Texas-roasted coffee brewed pour-over style or in flavorful espresso shots brewed using a manual-pull espresso machine is available to help with any hazy after-effects from a blissful post-bagel binge.
BOSS Bagel — the name is an acronym for "bagels on Southern soil" — is open 7 a.m. to 3 p.m. Tuesday-Friday and 8 a.m. to 3 p.m. Saturday and Sunday.
"Come in on the weekends to enjoy freshly baked, traditionally made Bavarian pretzels; they are as big as a plate," chef Soileau said. "But come early, as they sell out fast. If you call, we'll reserve some for you."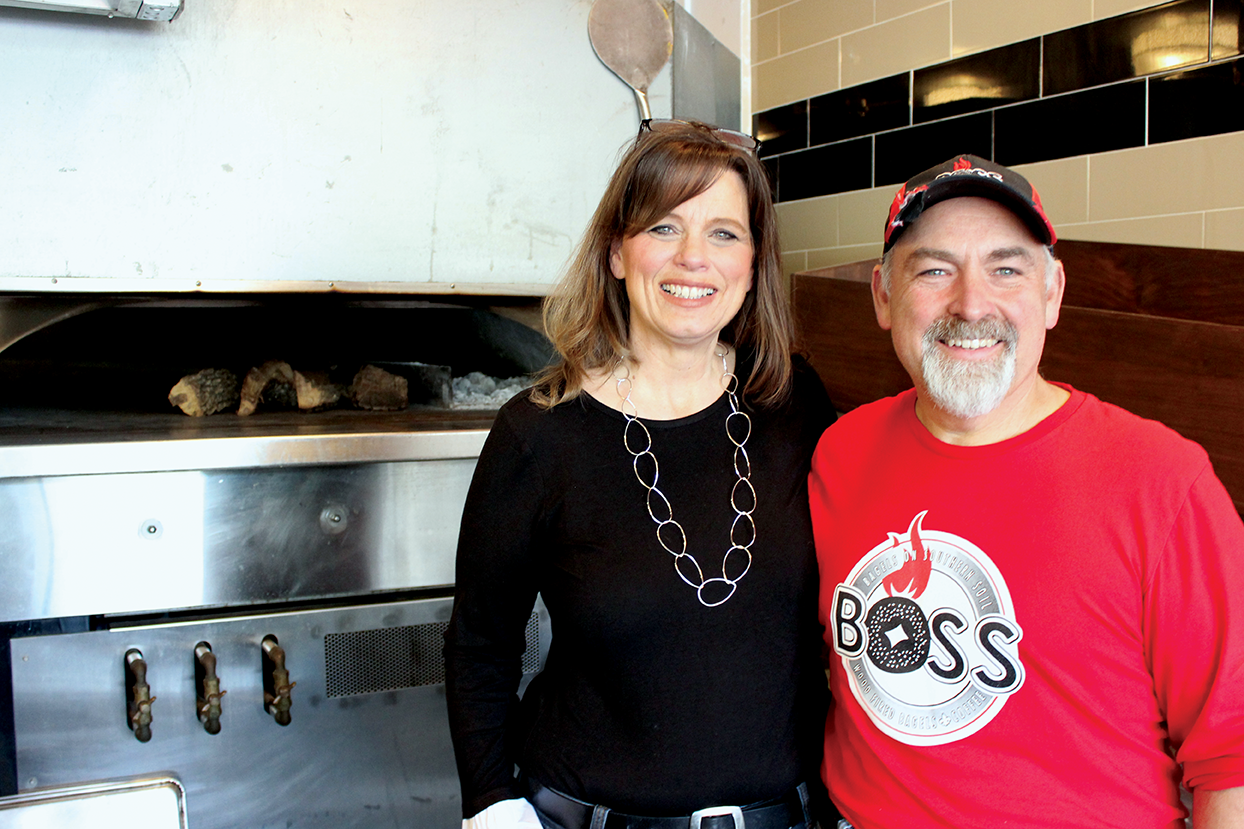 Boss Bagel, 6458 N. New Braunfels Ave, 210-504-4888, BossBagel.com.
By Iris Gonzalez