By now you are tired of the heat and wishing fall would soon arrive. In the meantime, why not pamper yourself, take care of yourself and make it all about YOU? Paint your nails, schedule your yearly physical, massage those aches and pains away, kick back a cool one, grab a bite, take a stroll and get a good night's sleep. In locations all within a short distance of each other, you can find peace, solace, cuisine and comfort right in your own neighborhood.
FOR GLOWING SKIN ANS SHINY NAILS
Recently opened Vitality Skin and Nail Studio at 5800 Broadway, Suite 105, features all types of services, peels, facials and skin care treatments along with manis and pedis, solar nails and fancy nail design. Your skin will be glowing and your fingers shining after you've scheduled your services at (210) 826-4886.
MISSIONS UNTAPPED OFFERS BEER AND CRAFT BREWS
Now that you're ready to relax, go grab a beer at the newly opened Missions Untapped, 8123 Broadway, and choose from a selection of 10 beers on tap and an assortment of bottled craft brews. Missions Untapped doubles as a growler station as well as a pub with live music; open daily. Meet with friends, catch a game or sample the newest brew.
WOMENS HEALTH OPENS 10th LOCATION
The Institute for Women's Health is now at 999 E. Basse Road, Suite 100, in the Shops at Lincoln Heights. Health services are offered during convenient and flexible hours for the working woman. Services include ob/gyn, well-woman vaccines, sonograms, robotic surgery, minimally invasive surgery, urodynamics, menopause management and bone-density scans..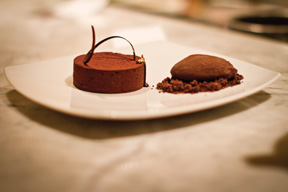 CULINARIA RESTAURANT WEEK APPROACHES
And don't forget about Culinaria Restaurant Week Aug. 16-23, celebrating fine cuisine from your favorite '09 restaurants, including Boardwalk Bistro, Max's Wine Dive, Tre Trattoria Alamo Heights, and Zedric's — Broadway Commons. Participating restaurants will offer a prix fixe menu encompassing a three-course lunch and dinner. Go to www.culinariasa.org for delicious details. Bon appétit!
MUSEUMS KEEP IT INTERESTING
If you feel a bit stuffed from Culinaria Week, take a break and stroll the McNay Museum, where docents offer free public tours on first and third Sundays at 3 pm. Another idea: On the second Saturday of every month, the Land Heritage Institute (in conjunction with the Witte Museum), is open 8:30 am to 4 pm for hiking, horseback riding, biking and exploring 1,200 acres along the Medina River and over 18 miles of nature trails. The Institute is located at 1349 Neal Road, between Applewhite and Pleasanton Roads on the south bank of the Medina River, south of the Toyota Truck plant. Get out there and enjoy the Texas summer weather!