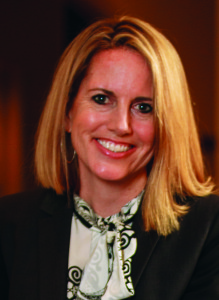 78209 asked leaders in the residential real estate market — Jennifer Shemwell, president of Phyllis Browning Company, and Jenifer Brown, escrow officer at Presidio Title –about trends they see happening in home sales for the ZIP code. Here is what they told us.
What trends do you see taking place in home sales in 78209, either on the buying end or selling end?  "In the last 12 months we have seen a drop in inventory and an increase in buyers in the marketplace. This has led to a more competitive home-buying market, often with multiple offers in some price ranges," said Shemwell. Brown adds, "There is a lack of inventory of active listings on the market. There are not many good-quality, well-priced homes on the market, and the demand is strong, especially for those priced under $500,000."
What is the average time for a home to be on the market in the area?  "The average time on the market is 85 days," states Shemwell. "However, during the peak summer selling months between May and August, this number is less," Brown says.
What is the typical configuration of homes today that are in demand?  "Most buyers today seek a kitchen that is updated with a big island and open to a family room. Formal dining rooms and large formal living rooms are not as common as they once were," shares Shemwell.
How are interest rates affecting home price?  "Interest rates are the lowest they have been for generations, and this helps consumers afford more home. Financial experts and those in the housing industry are saying that interest rates will increase in 2016, but at a mild pace. It is still and always a good time to buy and sell real estate," explains Brown. What direction are real estate professionals and companies taking in marketing a home for sale? "I am seeing with this good, solid housing market that print and media advertising is back. I am seeing within our community capital being spent on media budgets when it comes to real estate marketing," states Brown. "You can no longer put a sign in the front yard of a home, snap a couple of photos, make a generic flier and hope for the best. A good Realtor must have professional photography and sometimes videography when telling the story of their listing – especially in the luxury, high-end market. Social media is playing a huge role to cross-market generations of buyers.