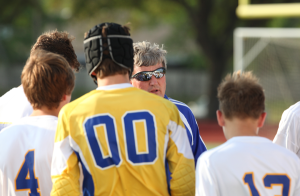 The Alamo Heights High School boys' and girls' soccer teams had amazing seasons. Ranked fifth in the city by the San Antonio Express-News, the boys' team went undefeated in district play and earned titles as bi-district and area champions before falling to Austin Vandergrift during the regional quarterfinals. The team outscored their opponents 84-10 and had 14 shutouts. Robert Carter was the unanimous selection for the District 27-5A Offensive MVP. Carter was also selected the MVP of the 5A schools in the San Antonio area by the San Antonio Express News. Carter and Tom Pheulpin were named to city Super Team, the second year in a row for Pheulpin. Carter, Pheulpin and Sam Flores were named to the 5A All-Area Team. Carter, Pheulpin, Flores, Bowen Krause and Miseal Espin earned 27-5A All-District first team honors, and Daniel Benites, Max Mills, Cuatro Rohde and Ben Clark were named to the 27-5A All-District second team.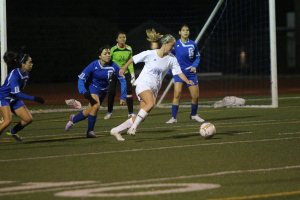 Honorable mention went to Cooper Beal, Ethiel Rocha and Morgan Thorn. The Texas Association of Soccer Coaches named Carter to first team All-State and Carter, Espin, Flores and Pheulpin to the first team All-Region. Flores earned second team All-State honors, while Espin earned honorable mention. The boys were led by coach Bruce Fink and assistant Sergio Alcala, who was named Region 4 5A assistant coach of the year by the Texas High School Soccer Coaches Association. The girls' team, named second in the city by the Express-News, also won the undefeated district title, making it the second time in school history that both boys' and girls' teams earned district titles. This was the eighth district title for the girls. Three girls were selected by the Texas Association of Soccer Coaches (TASC) to the first team all-state — Ashley Coleman, Hannah Wilson and Aine Britton, who earned the title for the second time, making her the first in the program's history to receive the honor twice. Raven Guerrero was named to the first team all-region.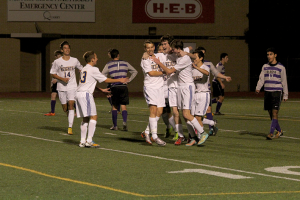 Wilson was named to the Express-News City Super Team and awarded the San Antonio 5A MVP. A senior forward, she scored 24 goals with 10 assists that helped the Mules earn the district title. Earning All-District honors were Megan Katona, Coleman, Wilson and Britton, first team; Christine Zachry, Karina Moreno, Sophie Tippit, and Guerrero, second team; and Christian Olson, Claire Schenken, Ashleigh Hernandez and Emma Russell, honorable mention. The girls were led by head coach Chris Sharp and assistant Mary Spradley. Sharp earned his own recognition this season with his 300th win.