For That Instant Decorative Pick-Me-Up
What do you get when you take a pair of business-savvy BFFs, both blessed with an eye for indentifying exceptional decorative objects for the home or office, add some welcoming retail space, then put the same smack-dab in the middle of a ZIP code brimming with buyers eager for ways to prettify the places where they live and work? For many the answer is obvious. If you're not so sure, however, try Baker Tatum. Thousands have!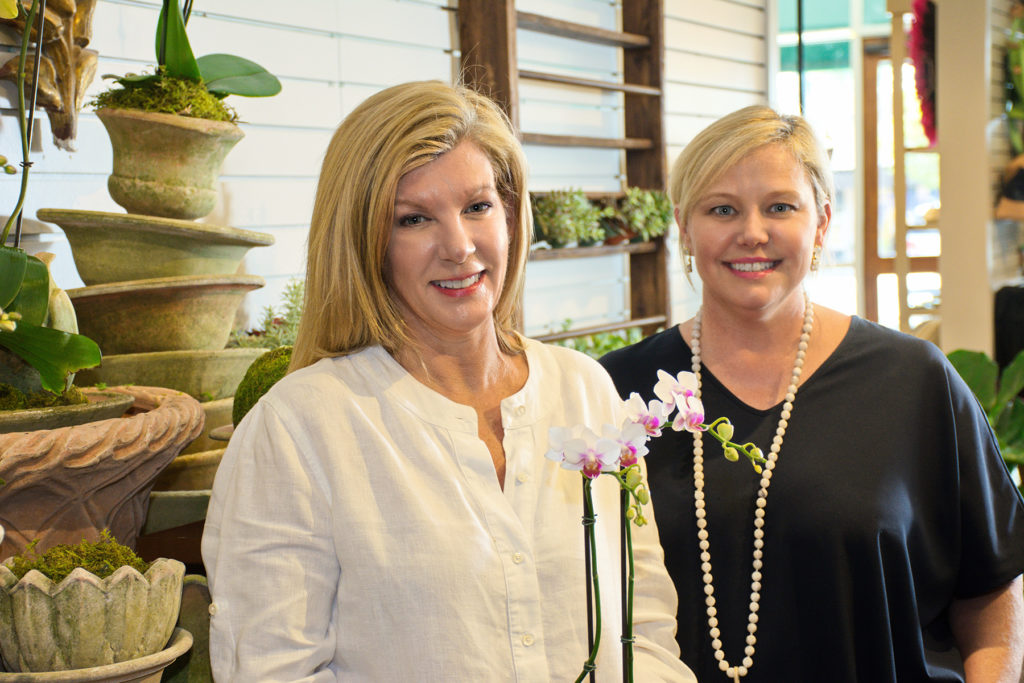 It was founded in 2013 by Jody Baker Cochran and Nicole Tatum, both long-term '09ers as well as good buds, when each recognized a need for a local establishment where the time-pressed shopper could find that "perfect something" needed as a present, for a special décor accent before an occasion or for whatever, as long as it could be had easily and without a lot of drama or fuss – basically, making a quick, feel-good purchase or, in their words, as an "instant pick-me-up." And the trick to that, as they both agreed, was "to have lots of diverse, tasteful and just really neat stuff readily available." That Baker Tatum has in spades.
To get an idea, a visit to their location at 5932 Broadway in the Uptown Alamo Heights Center is required. The entire 2,300-square-foot BT footprint boasts tables, shelves and even wall spaces all overflowing with decorative items including table lines, bar and glassware, coffee table books, ceramics (some antique), frames, pillows, writing journals, foods, art works and more. This eclectic emporium of almost everything even has an exclusive line of jewelry from area designer Hazel Smyth. Other fun and practical items are offered as well, including Jon Hart bags, Claude Dozorme imported cutlery and even a 4-foot pick-up truck tailgate cutting board known as a "Bubba board." No lie, the selection really is varied and impressive. Wow!
One additional area that truly sets Baker Tatum apart from other gift stores is its dedicated focus on orchids. Both Nicole and Jody are "passionate" about these natural beauties and stock a large selection as well as the attractive pots and planters to accommodate these amazing tropical blooms. Nicole relates, "A customer can come in, chose an orchid, then a container, and we'll properly put the two together to ensure a long period of beautiful enjoyment once both get home." BT also offers other living plants for sale, including many succulents. And now it's even stocking a small selection of more traditional cut flowers.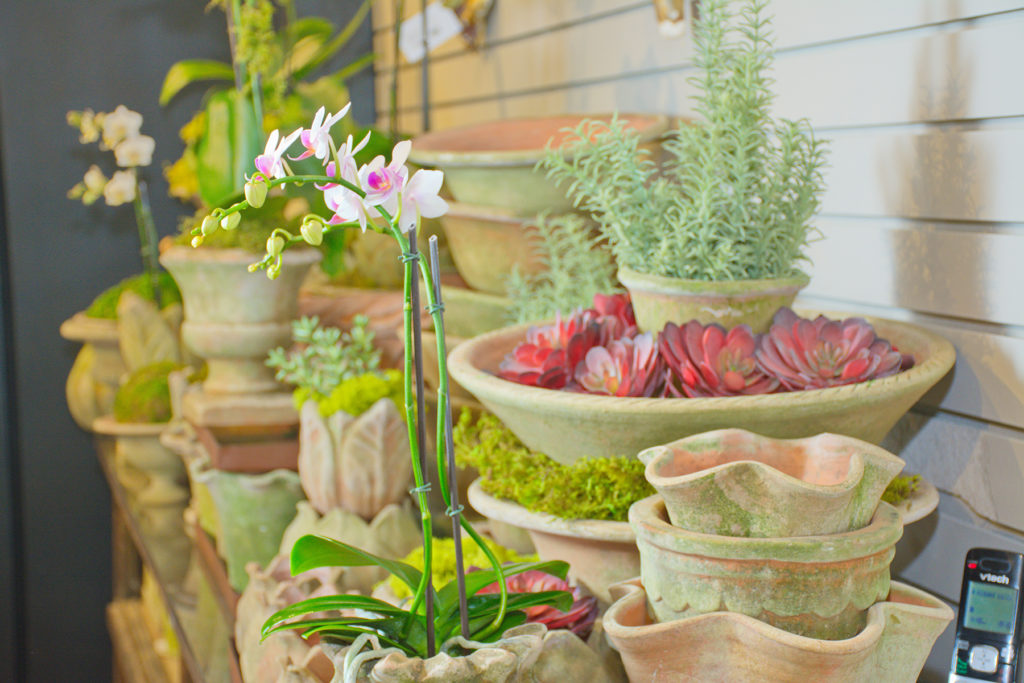 On a different note, recently Baker Tatum expanded from its original smaller digs. Later this month, the ladies are planning a delayed grand opening. Be on the lookout for this not-to-be-missed event because everything in the store will be discounted, and its inventory should be substantial and fresh. thanks to last month's successful buying trips to New York and Atlanta. This will be a great time to stock up on Christmas gifts! But anytime at BT is good.
Another post-summer addition will be the institution of a once-a-week "sip and shop" evening when BT will remain open later than usual, and comestibles can be enjoyed along with the browsing. As Jody says, "We're still deciding about which night to do this on – Wednesdays or Thursdays – but we'll be serving some very good wines along with some of our specialty foods. Shopping while sipping should prove to be a hoot." Look for a future announcement regarding this fun happening.
And so if you've been struggling about what to get that someone and you can't decide on that something, you better get on over to Baker Tatum ASAP. As Jody and Nicole remind about shopping at their place, "It really can be, in all senses, an 'instant pick-me-up' for the shopper and the recipient." So go get a feel-good gift today!
By Ernie Altgelt
Photography by Martin Waddy