In a month typically identified with vibrant autumn colors, pink continues to own the landscape. Special walks happen. Passionate speeches are made. Fashion portrays pink ribbons on almost everything. Yet the proponents of Breast Cancer Awareness Month still work diligently to deliver the main message with intensity … women must pay attention to their health and wellness because breast cancer is not going away. The American Cancer Association estimates there are about 231,840 new cases of invasive breast cancer and about 40,290 deaths from the disease for 2015. They report breast cancer is the most common cancer among women in this country, other than skin cancer. It is the second leading cause of cancer death in women after lung cancer. There are also currently more than 2.8 million breast cancer survivors in the United States, including women still being treated and those who have completed treatment. Women in San Antonio have access to highly advanced breast cancer screening and diagnostic options. We spoke with three local women who own and run health care businesses that have a special focus on women and their breast health to share their perspectives on breast cancer.
Melissa Dyrdahl, CEO of Ella Health and a breast cancer survivor, says, "The earlier breast cancer is detected, the easier it is to treat it. A mammogram can help find cancer long before you have any symptoms. Having one every year helps to monitor changes, which makes it easier for your doctor to determine if something is of concern or not." Dyrdahl's own cancer was detected in a routine annual mammogram. "I am grateful that I found out and was able to quickly get the treatment that I needed. All women should have that opportunity," she says. "We hear from women who feel they are too busy to take time for their health, and we understand how overwhelmed they can feel.  We wanted to make it easier for them.
But you don't need to worry, in today's post I am going to give you some guides and tips which will help you to solve all these kind of problems, and you will be able to change your password very easily. 192.168.l.254 login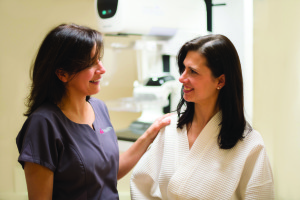 You don't have to make major changes, just do one thing at a time." Dr. Jui-Lien "Lillian" Chou, director of the Aurora Breast Center in the Medical Center, is a breast care specialist and a breast cancer survivor. She says, "Your breasts, like your heart, brain and other important organs, will have optimal health if your lifestyle is geared toward overall wellness. Diet, nutrition, exercise, environment and moods greatly affect our wellbeing. Personalized breast cancer screening is also the key to optimal breast health. The earlier the breast cancer is diagnosed and treated, the better." She believes in individualized breast cancer screening. "Mammogram (more accurately, X-ray mammogram) is just one of several breast cancer screening tools we have. And, yes, X-ray mammogram is affordable and can save lives, and we should continue to promote it for breast cancer screening," she says. In 2011, the Texas Legislature passed House Bill 2102, which is known informally as Henda's Law.
Henda's Law requires that mammography providers inform women that dense breast tissue can affect the accuracy of mammography in detecting breast cancer, and women with dense breasts plus additional risk factors may benefit from supplemental screening. One of the first centers in San Antonio to offer 3-D mammograms as part of its comprehensive breast imaging services is Avestée Women's Imaging Center of Alamo Heights. Founder Dr. Suzanne Dabbous, a board-certified radiologist trained in mammography at the Komen Breast Center, focuses her practice on women's imaging and her strong belief that every woman should have access to this more reliable 3-D mammogram.
"If you are told you have dense breast tissue, having this type of tissue is not something you can change or anything that you did to cause it," explains Dabbous. "Women with dense breast tissue and other risk factors for breast cancer, such as family history, genetic mutations, obesity, early menarche and or late menopause, may benefit from additional screening tests. These tests may include MRI, breast ultrasound, and breast self exam. The type of test women choose is a discussion they need to have with their referring phsician so everyone is on board with the best screening protocol for their unique situation."
Dabbous goes on to say, there are many similarities between a 2-D/3-D combination mode mammogram and the 2-D digital mammogram, but a 2-D/3-D mammogram is a more accurate mammogram for all breast types, dense and not dense.
These mammograms take almost the same amount of time, the machine looks the same, and the patient's breast is compressed in the same number of positions. 3-D breast screening has been shown to increase the detection of invasive breast cancer. There is no additional cost for 3-D mammography at Avestée Imaging Center, unlike other facilities in the area. These three women agree that staying informed about your breast health, knowing your family history and conducting self exams are important first steps in the fight against breast cancer. Take a moment to explore your options for optimizing your breast health and the good resources that are here for San Antonio women.
BY PAMELA LUTRELL