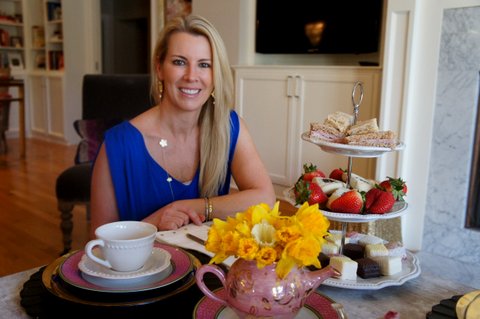 An event birthed years ago in England and meant as a quiet time of warm tea, delightful pastries and rich conversation, the tea party has held its charm over time and is celebrated by females of all ages. Throughout 78209, tea parties tend to be more common this time of year for Mother's Day, graduations and garden party events.
Party planner Amy Spears grew up attending afternoon tea literally all over the world, including, of course, the famous London Dorchester. "Women and girls love tea parties because they appeal to all of our senses," she said. "Ladies seated around an elegant table with silver spoons and forks, lovely china cups, fresh flowers, soft music and delightful pastries and finger sandwiches – it's a wonderful way to enjoy the ritual of tea."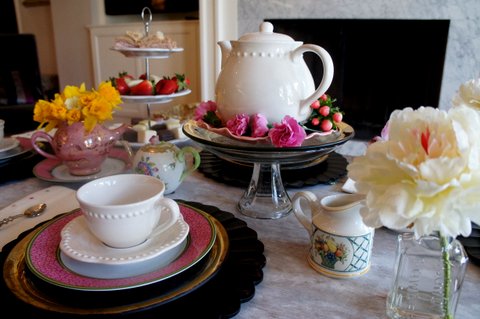 Spears believes women enjoy the history that accompanies afternoon tea. "Tea is quintessentially British and is regarded as such a civilized treat that it has been identified as a drink for the aristocracy, especially since it was brought to perfection by Queen Mary," she said. "Her Majesty insisted that everything be fully ready at Buckingham Palace precisely at 4 p.m. every day. The sandwiches, cakes, cream, a variety of teas and even the boiling water had to be presented with the utmost care and attention by white-gloved footmen."
Well, since most of us do not employ white-gloved footmen, Spears offers four steps for a successful tea party:
1.) Pick the setting purposefully. Tea parties are not just for fancy hotels. An intimate sitting room or sun porch in the hostess's home is a perfect place to hold a tea. Outdoors during the spring or summer mornings can provide beautiful, lush settings. No matter the room, a tea party will need flowers and plants for décor.
2.) Offer a variety of teas. Spears does have her favorites with Earl Grey, Darjeeling and Jasmine.
3.) Serve pretty food. It does not have to cost a fortune to present a tea, but the table setting is very important. Colorful fruits, mini-muffins or scones are lovely on a table. Hostesses can easily make their own finger sandwiches using a cookie cutter on the sandwich bread for a fun presentation. Use a tiered cake stand for the sandwich display.
4.) Consider hiring a party planner. This ensures the hostess will completely enjoy the event. Give the planner a budget that includes the invitations, food, flowers, décor and small party favors. Then on the day of the tea, the hostess can enjoy the event along with her guests and calmly take part in the conversation around the table.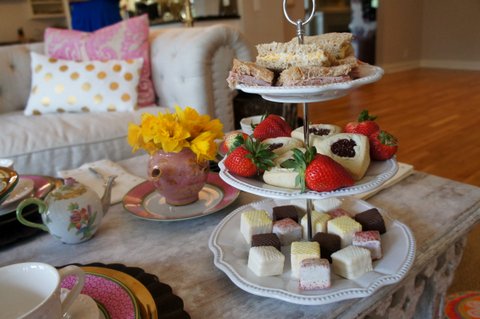 Of course, Spears is happy to assist with any event. She has opened her own event-planning company, Big Heart Parties and Events, in 78209 after most recently working as the Argyle party planner. She has been in culinary schools through Europe, Thailand and Singapore. Now a breast cancer survivor, Spears celebrates life with a love for "everything pretty, elegant and well presented." She agrees with another unknown author's quote, "With a cup of tea in hand, anything is possible."
Note: Please see Pamela's Picks for specific places in the area where you may find great options for a successful tea party.
By Pamela Lutrell