Even though we just finished all the holiday goodies and leftovers, save room for Culinaria's Restaurant Week, which will be here before you know it. San Antonio Restaurant Week highlights a wide array of dining establishments.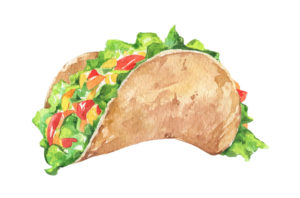 Beginning Jan.16 and going through Jan. 21, guests will be able to dine at participating restaurants and experience the quality, variety and hospitality that embody the San Antonio dining experience. This citywide event will highlight many of the best local chefs and restaurants, including both new additions to San Antonio's culinary scene and beloved mainstays. All participating restaurants will donate a portion of their proceeds to further Culinaria's mission and to benefit Culinaria's Urban Farm. With each meal ordered for San Antonio Restaurant Week, participating restaurants will donate $1 from each lunch menu and $2 from each dinner menu.
Participating restaurants will offer an array of prix-fixe menus encompassing three-course lunch and/or dinner menus within two different pricing tiers:
Tier 1 establishments will cost $15 for lunch and $35 for dinner. Tier 2 establishments will cost $10 for lunch and $25 for dinner.
The restaurant list will be updated constantly. Please visit www.culinariasa.org for updates, menus and locations. A few in the neighborhood include Grayze, Alberico Fine Wine, The Clean Plate, Chez Vatel Bistro, Beto's Alt-Mex, Cooper's Meat Market, Max's Wine Dive, Piranha Killer Sushi, Silo (Alamo Heights), Tre Trattoria, Alchemy Kombucha and Culture, El Machito, La Botanica, Chris Madrid's, Paloma Blanca and Nosh. A few in or around The Pearl include Larder at Hotel Emma, Southerleigh, Shuck Shack, Nao Latin Gastro Bar and Boiler House Texas Grill & Wine Garden. Check back for additional listings; there are plenty of choices to keep you fed all week long
All proceeds of Restaurant Week will support the Culinaria Urban Farm. Coming to life in the spring of 2017, the Urban Farm is a strategic extension of Culinaria in the form of education and the homegrown efforts of many committed chefs, food professionals, farmers, volunteers, sponsors and a very passionate staff. The Urban Farm will become the perfect place to learn where your food comes from while chefs play a starring role in showing you how to create the best flavors from the food you can grow at home. For more information, please email info@culinariasa.org on how you can become a sponsor, volunteer or help build and work on the farm. A fun opportunity! To learn more, go to www.culinariasa.org or call 210-822-9555.
Ready Up for the Rodeo!
Calling all cowboys and cowgirls — grab your bling and plan to party at "Let's Rodeo Ball" Jan. 21 at Joe and Harry Freeman Coliseum. The musical lineup includes Gary Allan, Neal McCoy and Bret Mullins. Proceeds from the ball support the San Antonio Stock Show & Rodeo Scholarship Fund. This glitzy party also features delicious food, dancing and fun, not just for fans of rodeo but for all of San Antonio.
Another favorite event is Cowgirls Live Forever Annual Scholarship Luncheon and Fashion Show Feb. 2 at the Witte. The twelfth annual luncheon will feature fashions from Julian Gold once again. Grab your tickets now at www.sarodeo.com.
The San Antonio Rodeo has grown to one of the largest, most prestigious single events in the city of San Antonio, with over two million visitors entering the grounds each year.This year the event takes place February 9-25. In addition to the rodeo and livestock show the following entertainers will be featured: Gary Allan, Neal McCoy, Cody Johnson, Little Big Town, Sam Hunt, Maddie & Tae, John Fogerty, For King & Country, Chris Young, Willie Nelson & Family, The Band Perry, Chris Janson, Chase Rice, Dan & Shy, Edwin Luna Y La, Fifth Harmony, Dirks Bentley, Jake Owen, Huey Lewis and the News, Rascal Flatts, Aaron Watson and Josh Turner.
Animal Defense League Open House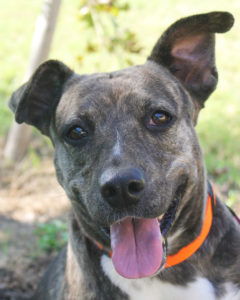 The Paul Jolly Center for Pet Adoptions is now under the management of the Animal Defense League (ADL).The public is invited to an open house on January 28. The Center is across from the entrance to the San Antonio Zoo in 78212 and will be the permanent pet adoption site closest to 78209. Many stores have one-day or weekend adoptions, but this Center is open every day except for Thanksgiving, Christmas and July 4th. Also, Anna-Laura Howell Block, from a family rooted in '09, is ADL board president.
Kona Grill Opening
Look for Kona Grill to open inside North Star Mall. Take a break from shopping to enjoy happy hour at this sushi stop.
Closings
Tip Top Cafe has closed its second location at 13835 Nacogdoches at O'Connor Road. Don't fret, you can still get your Tip Top fix at the original restaurant at 2814 Fredericksburg Road, in business since 1938. That's a lot of onion rings! And Mezcaleria Mixtli, located on McCullough Avenue, closed in mid-November. Mezcal (or mescal) is a distilled alcoholic beverage made from any type of agave plant native to Mexico.
Fires Force Closings
The Phantom Room, a popular club on St. Mary's Strip featuring two dance floors, backyard patio and indoor bars, caught fire in the early hours of Nov. 16. And Folc, a New American restaurant in Olmos Park, sustained fire damage eight days earlier. Stay tuned for what's next for both locales.
BY LESLIE FOLEY